Many of you will undoubtedly already be thinking about what to pack in your suitcase for that fast approaching holiday at your favourite relaxing destination. Some of you will be heading to the mountains, others the beach, while some will almost certainly choose to make the most of their days off by discovering new cities. No-matter what your choice, linen clothing is the best option to enjoy the summer in comfort while keeping cool and, above all, to enjoy it in style.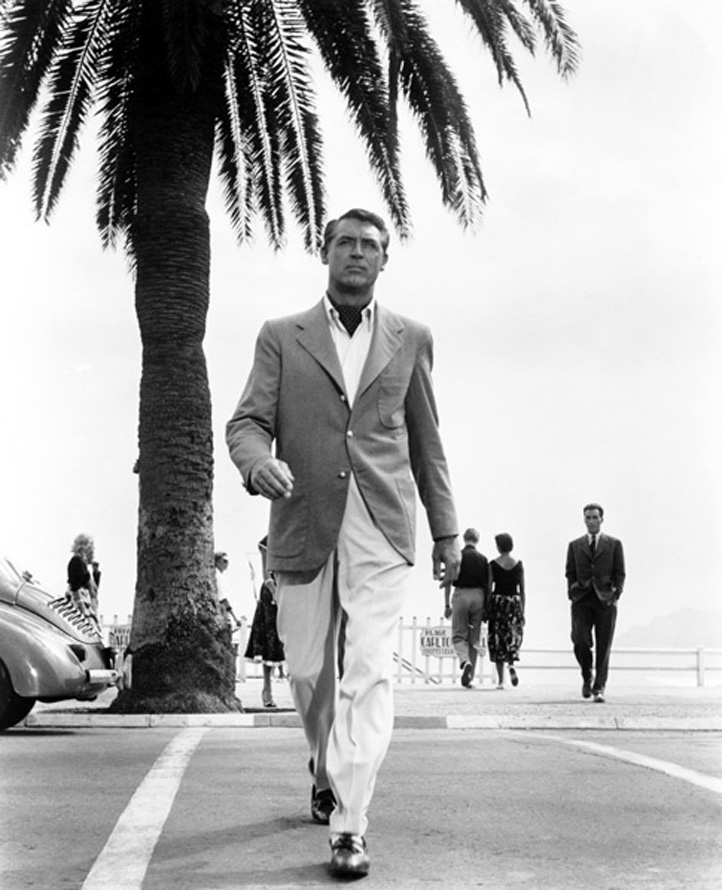 Before taking a closer look at this fascinating fabric, we thought it would be interesting to explore the formal and casual clothing that best accompanies the summer season.
The main guideline to follow in summer, for both formal and informal wear, is that it is always appropriate to transfer a sense of the colour, joy and freshness of this season to your clothes. Still wearing exclusively navy blue and dark grey suits lacks a certain elegance. Similarly, nor is it a good idea to continue to opt for closed-toe shoes or woollen trousers when dressing casually. In the same vein, flannel suits, heavy woollen ties, thick viyella shirts or warm cashmere jumpers should no longer hold prime position in your wardrobe. On the contrary, it is time to bring out suits that, in addition to having little in the way of shoulder-pads, interlining and lining, are designed in a colour that matches the time of year. For example, petrol and light blue or cream suits are an elegant and assured choice. Once you have decided on the colour, it is simply enough to ensure your clothes are made from linen, silk, vicuna or, in general, any form of cool wool, to be able to enjoy the summer with style while feeling fresh and relaxed.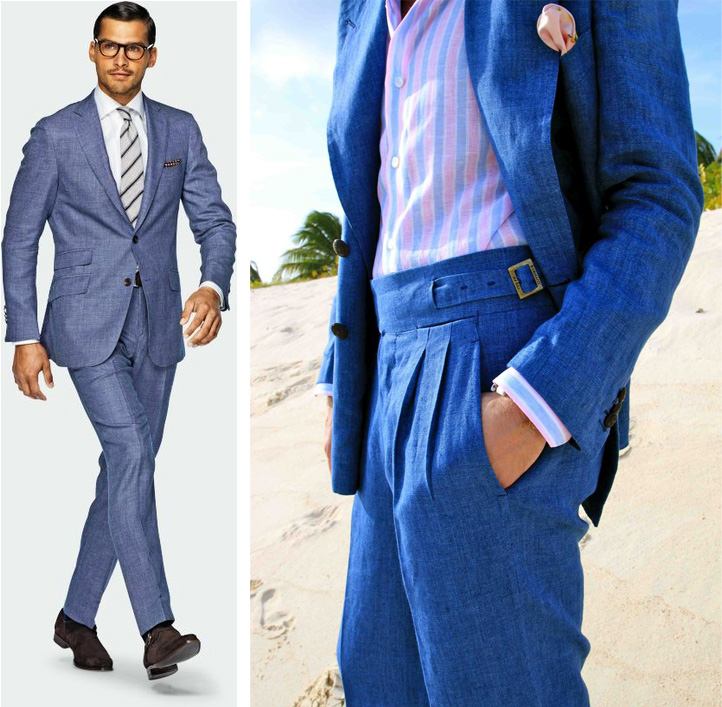 The accessories that are available to enjoy over the summer are also very different from those used in winter. For example, the currently fashionable unlined tie should replace the lined tie, cheerfully shaped and coloured cufflinks should take the place of serious designs and pocket handkerchiefs should be fun rather than conservative. In turn, the lightest cotton trousers, knitted jumpers, espadrilles and driving shoes should be first choice for casual wear.
It would require lots of space to cover all the numerous items of clothing that can be worn in the summer and so we will leave it for another occasion and focus on the true king of summer wear: linen.
If we think about linen today, we imagine a fine, light and fresh fabric, but its origins were hugely different from this modern concept. Remarkably, in the 18th century, when linen, together with wool, was the main material used to make suits and jackets, it was notable for its great weight and thickness. The way in which warm linen fabrics were produced meant that they could be worn from March until well into October. In fact, in contrast to today when a metre of linen fabric weighs around 200 g, in those days it weighed more than 350 g, making it one of the most popular winter fabrics.
How to enjoy linen today
Although its cultivation traces back to the 4th century in Egypt, where linen was seen as the only fabric with sufficient magnificence to be used to entomb mummies, today its use and production has evolved to make it popularly known as the perfect fabric for high temperatures. In fact, it should not be forgotten that linen is a herbaceous plant with plant fibre that, similarly to cotton, is mainly composed of cellulose. Two of its main characteristics are its great capacity for heat conduction and ability to absorb humidity.
One of the singular features of linen that has won it similar numbers of advocates and opponents is the fact that it wrinkles easily. Although these wrinkles are part of its charm, they are not to everyone's taste. Perhaps this is why this fabric is far more popular for casual, rather than formal, clothing. However, in my opinion, linen suits or sports jackets are able to convey both seriousness and informality, an effect that is hard to achieve with any other material.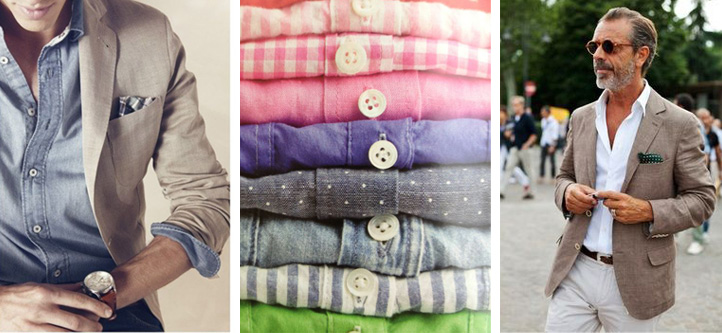 Linen suits should be worn in solid, cream tones or summer blues. Both tones help to combat the high summer temperatures. Similarly, it is important to remember that over the summer dress codes tend to relax and it is possible to go to work without wearing a tie. Linen looks its finest in these jacket and trouser combinations. Linen jackets worn with casual trousers create a look with a degree of formality, but also add a touch of style that is hard to achieve without them. Furthermore, the numerous types of linen fabric available means you can play around and present a solemn or relaxed image, depending on the occasion. From formal solid colours to timeless stripes and contemporary window check, the possibilities are almost endless. Summery lilac, green, blue, matte red, etc. are just some of the colours used in sports jackets seen in the finest fabric samples.
If linen suits and sports jackets have a large number of followers, an even greater number choose to use this material for shirts, including suit shirts. While it is true that the material's transparency and the wrinkles that form in shirts can spoil a well-presented suit, today the main fabric producers make fabrics that combine linen with cotton or silk. This helps to delay the appearance of the dreaded wrinkle without losing the feel or appearance of 100% linen fabric. In turn, casual linen shirts can be worn in the summer as the perfect alternative to the classic poplin. Its light and pleasant feel is reminiscent of the many summer nights that lie ahead and their enjoyably seductive temperatures. Furthermore, it should not be forgotten that any wrinkles give the rest of the outfit a sense of informality and style that is hard to achieve with any other material.
The popularity of linen for the production of suits, jackets and shirts has led to a wide range of colours and designs. You only have to see the variety of options, in terms of colour, design and quality, available from what is undoubtedly one of the best shirt fabric producers in the world, the exclusive Albini, owner of the renowned Thomas Mason shirt brand, to find our favourite fabric and understand why linen has been first choice for half the world's royalty for centuries.