How many times haven't we wanted to be teleported, leaving our present behind us? Close your eyes and imagine that we are in Bali, Mauritius, Zanzibar, beautiful Rome or the city of love, Paris. With a blink of an eye, Cafe Santa Eulalia becomes a majestic tea house with unique varieties offered by the renowned Parisian firm Mariage Frères.
The oldest tea house in France and the first global luxury tea brand arrives to Café Santa Eulalia to satisfy the lovers of this delicate infusion.
The history of this wonderful potion goes back to the seventeenth century, when a young French merchant, Nicolas Mariage, made trips to the East Indies, Persia and the Moghul Empire. He was part of a delegation sent by the French king Louis XIV, known as Le Roi Soleil, to sign a trade agreement with the Shah of Persia. Meanwhile, his brother Pierre Mariage was sent to Madagascar by the East India Company.
It was there that the brothers got to know the properties, tastes and smells of oriental teas. From this experience a family business was born, a business that generation after generation has maintained its values.
Gossips say that the family secrets, written down in notebooks from the very beginning, have allowed the spirit with which this experience started to remain intact.
They now have the widest selection of teas in the world: 540 different kinds from 36 countries. Of course, it would not have been possible without the team developing new flavours. They work as if it were a fragrance. Playing with the senses, they know hundreds of scents and are committed natural oils to make a tea with a flavour of flowers, herbs, petals, fruits…
Come to Café Santa Eulalia, enjoy the tranquillity on the terrace and accompany your moment with a Marco Polo. Black tea from China blended with flowers and fruits of Tibet. Discover why it is the best-seller of the French house!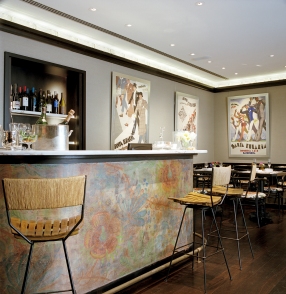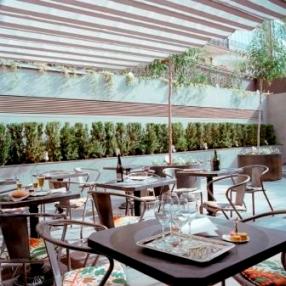 For more information: www.santaeulalia.com