Alexey Brodovitch was one of the most important influences on visual culture of the second half of the 20th century. Born in Russia in 1898, during the Russian Civil War he managed to flee to France where he first started to work in graphic art. He gained great recognition when he won his first prize for designing a Le Bal Banal poster. He soon opened a studio called L'Atelier and became one of the most renowned designers in Paris.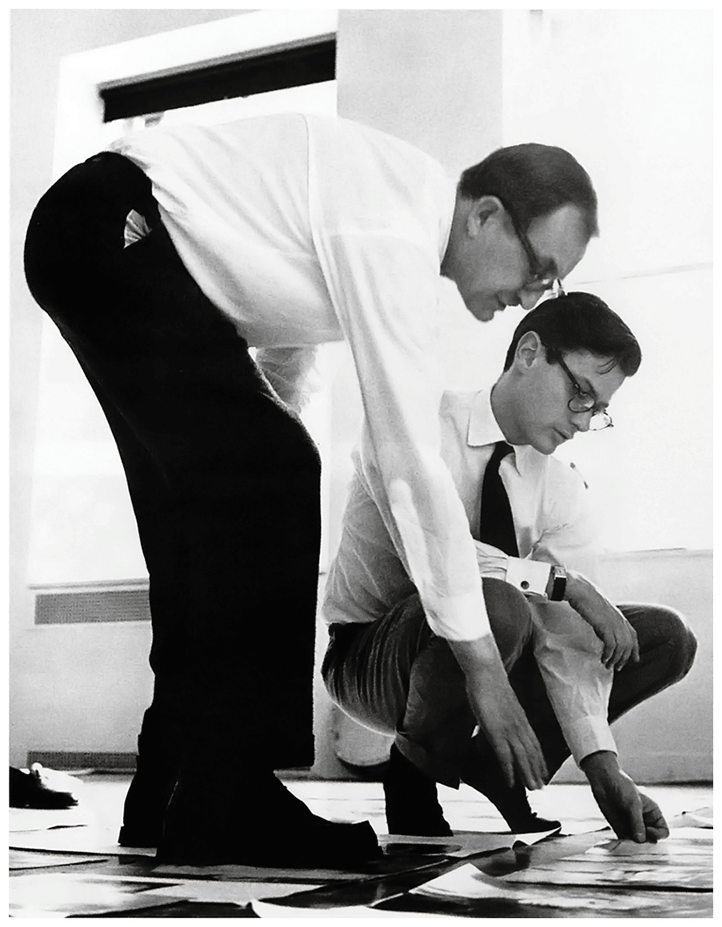 In the 1930s he moved to the United States, more specifically Philadelphia where he embarked on his career as a teacher at the Design Laboratory, an experimental workshop to discover new techniques and solutions for design.
Hired by the famous Carmel Snow and together with Diana Vreeland he formed part of a team that would completely transform Harper's Bazaar, combining editorial design with great photographers such as Richard Avedon, Irving Penn, Martin Munkácsi, Robert Frank, Cartier-Bresson, Hebert Matter, etc., compiling the most illustrious pantheon of great fashion photography of the 20th century.
A revolutionary art director during Harper's Bazaar's golden age (1934-1958), an educator of students whom he encouraged to take risks, a developer of talent of some of the most renowned and highly respected photographers in recent time and photographer for a single book on ballet, in which he deployed all the expressive potential of this medium: Brodovitch composed some of the most beautiful pages of fashion magazines.
In his 25 years at Harper's Bazaar he made the magazine the archetype of modernism. Burdened with an unrest that meant he could never be still, nor think sitting down, he poured this movement into the most innovative pages ever offered by fashion magazines.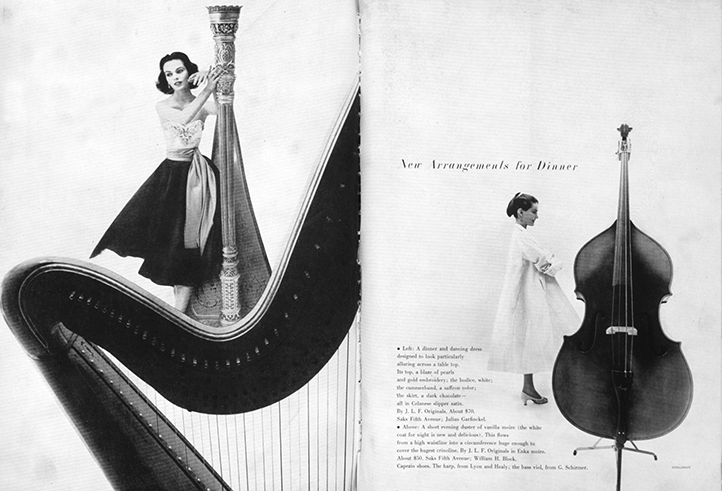 He constantly revolutionised the magazine's concept and design over the years. He introduced photographers such as Cartier-Bresson, Robert Frank, Brassaï and Bill Brandt, all European, to an American audience not used to such images. He created a new design with pages that, typographically and photographically, have been copied, plagiarised and destroyed by designers the world over.
Alexey Brodovitch will be recognised as one of the people who did the most for editorial creativity as we know it today. As Irving Penn said, "All designers, all photographers, all art directors, whether they know it or not, are students of Alexey Brodovitch".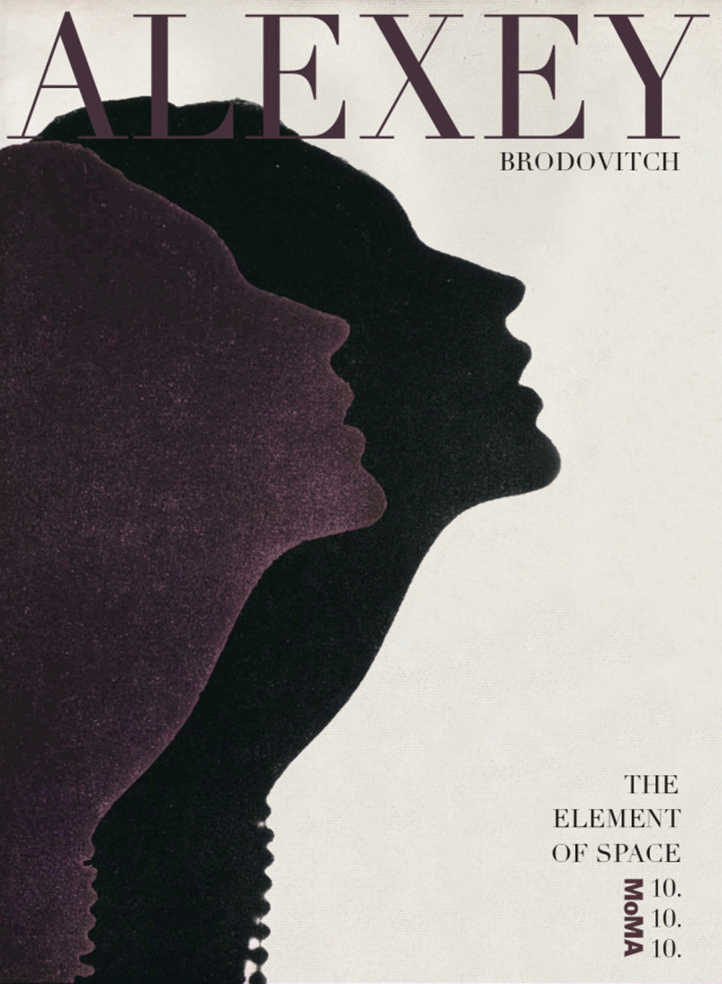 If "to see is to have seen", then Brodovitch did nothing in his life but look long and hard in order to see more. As a teacher and art director, he always tried to demonstrate the importance of visual freshness and immediacy. Fascinated with photography, he made it the backbone of modern editorial design and encouraged the development of an expressionist style, turning it into the predominant style for photography in the 1950s. One of his favourite sayings was that "this disease of our age is boredom… The way to combat this is by invention – by surprise". And he would add that "intelligence highly awakened is intuition, which is the only true guide to life".
Brodovitch is the "tsar", the essential model for a creative director of a fashion magazine. He didn't limit himself to organising and composing photographs, illustrations and text on the pages but also played an active role in the conception and start-up of all forms of graphic art, specialising in discovering and demonstrating young, unknown talent. His assistant in New York was an incredibly young Irving Penn. Richard Avedon and Hiro are other photographers whose work was made possible thanks to his infallible eye. His impact on image through the pages of Harper's Bazaar was so great that he even became more famous than the magazine's photographers or models.
He hated the commonplace in photography. For him it was vital to achieve a new way of communicating and that this should also contain the essence of the "problem" in question. A heavy drinker and smoker, "bon vivant", unconditional with his favourites but scornful of those who did not stand out; a dictator of design and photos, he reigned at the forefront of art direction for years.
There are few times in history in which a group made up of Brodovitch, Snow, Vreeland, Munkácsi, Penn, Hiro and Avedon coincided in making a magazine. This was a unique moment that filled Harper's with beauty, talent and innovation, giving rise to the most exquisite and iconic pages in the history of fashion.
The "tsar" still remains, still offering up ideas.