The reopening of Santa Eulalia has returned the essence to the boutique which is considered to be the most important luxury boutique in Barcelona (1843). After the construction of the structure of the building keeping the original facade from 1893, a project of GCA Arquitectes; the interior was left to the architect William Sofield recently awarded for best interior design at the National Design Awards.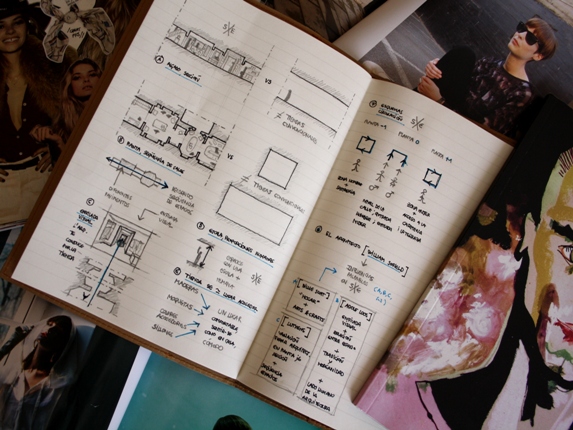 From Paseo de Gracia you can enter through two separate entrances: one for men and another for women. Upon entering you breathe an air of timeless sophistication, a mix of modernity, craftsmanship and materiality that take us back to the origins of the store and that also characterize the work of William Sofield who previously has worked for Gucci, Giorgio Armani, Bottega Veneta, Tom Ford and Yves Saint Laurent. The architecture itself leads us on a tour of rooms where spaces follow one another as in the baroque époque. Recalling some works of Luytiens, this sequence of volumes is characterized by the variation of the architectural form: both the geometric shape and the height. Unlike most existing stores, characterized by large open spaces, SE uses a human scale. That is, the dimensions of the spaces are reduced to give them a more humane, welcoming character; reminding us of the architect of the "Arts & Crafts" movement Billie Scott, who defended the concept of "home": a comfortable place where you (in this case the client) can feel "at home".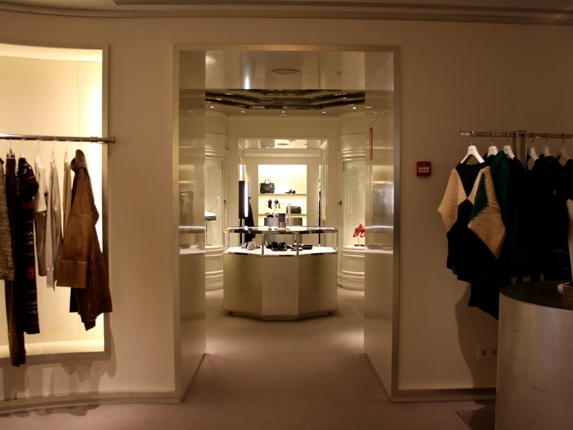 If you walk down the 1957 oak staircase you'll find the men's section that also includes the iconic tailoring service. In the circular path the idea of "home" is at its height through the use of warm materials like wood and the fitted carpet. The upper floor, accessed from the stairs located at the entrance for women, you find women's clothes and accessories. Again, the route is circular but, unlike the men's floor, white and neutral shades dominate. Also, this floor houses the terrace and Café Santa Eulalia, a place decorated with posters of the 20s, iron and marble tables, Thonet chairs and a bar recovered from an old bar in Toulouse.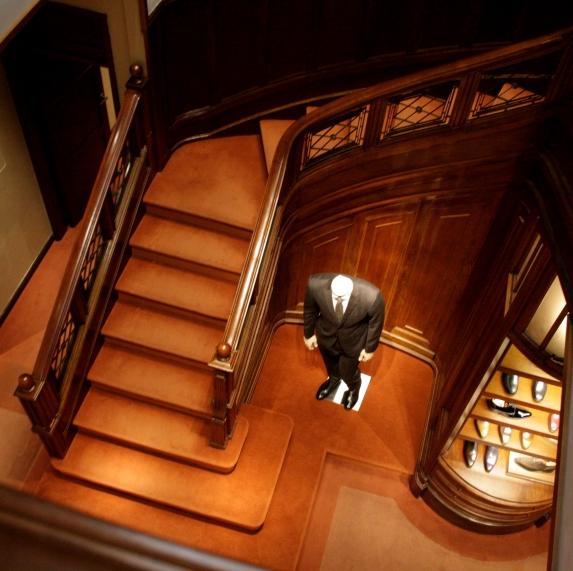 The architect William Sofield has shaped his personal style in a nice and quiet environment where the classic and modern are kept in balance; obeying the words of the architect Adolf Loos: "Don not fear being branded as  not modern. Changes in the traditional way of building are only permitted if they are an improvement. Otherwise stay with what is traditional".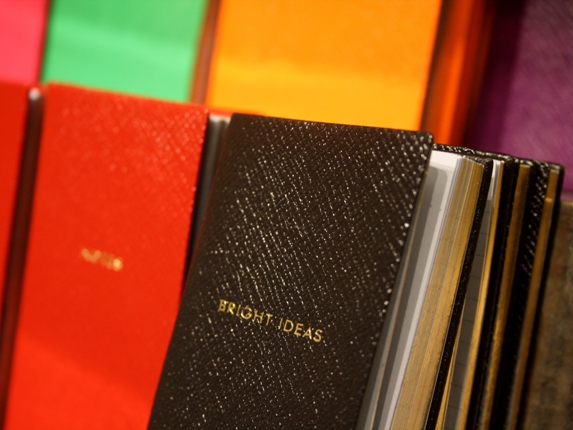 Anna Ponsa Lopez www.missnobody.com.es