The art world has a given place every two years in the month of June at the Art Biennale in Venice.
The two worlds of art and fashion, representing glamour and luxury, meet in that city. The parties in the world of high arts are held in museums as well as foundations of the great fashion designers. If previous years Pinault was the coolest host this year it is Prada, presenting their collection at the big art catwalk.
The Prada Foundation in Milan designed by Koolhas "the architect" – how could it be otherwise-, is not yet finished but Prada rented the Ca'Corner Della Regina palace, a historic building by the Grand Canal to show the power of their collections created by Patricio Bertelli and Miuccia since 1993.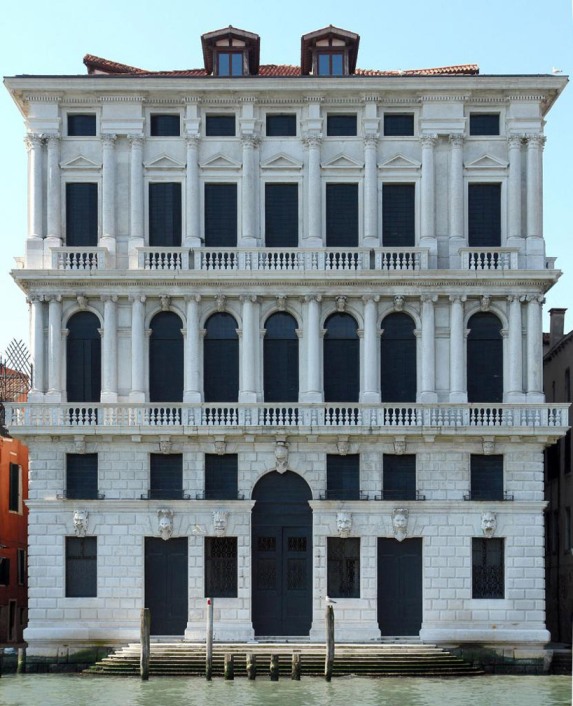 A collection of works by nearly all great contemporary artists that without doubt all dress in Prada. Anish Kapoor, Damien Hirst, Cattelan, Heizer and Louise Bourgeois are infallible names when talking about art and now they are also a way to promote the brand and honouring the motto that has developed in recent years "high culture is part of the world of high fashion and vice versa".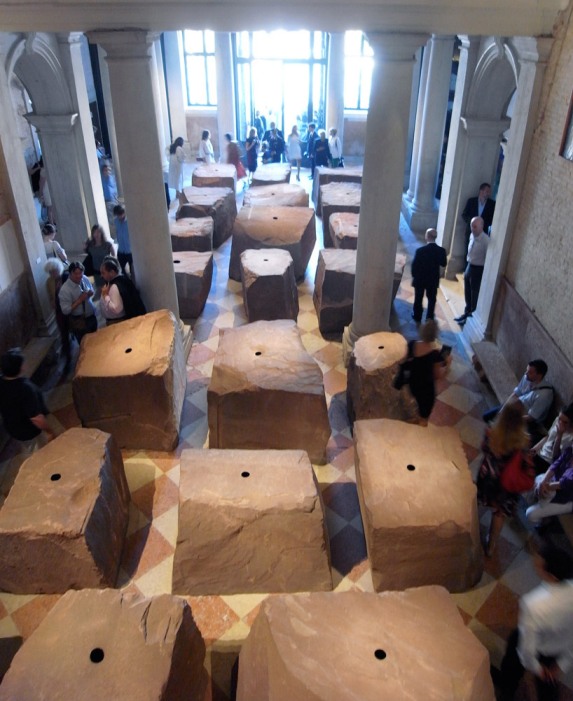 The Prada Foundation has already made its artistic manifesto clear. Individual installations are a basic presence with examples that testify to the various aspects of identity, past and future.
Many pages have been written analyzing the relationship between art and fashion, luxury and money. The fashion elite want to separate themselves from the mass and the artists find consumers in the fashion elite that allow them to take risks. It is two worlds that feed and find each other.
Contemporary art is the best remedy against the obvious, the old, the average taste, and it is similar to the high end fashion. Prada says "What interests me is when a work of art is no longer only an object, but also shows the reality and life".
Miuccia likes experimental art says Germano Celant, the director of the Prada Foundation, and "she has learned from art. To create new things you have to go in the opposite direction of what is established. She likes people who are always questioning themselves".
This designer likes the doubt. "I doubt about everything. I always resist the obvious even though what often sells is the most obvious. And that puts me in an awkward position."
The proof that Prada is in a comfortable relationship with the art was the opening in Venice to which "everyone" from the fashion and art world attended. The opening was hosted by the art gallery director Larry Gagosian, considered the owner of the art market, and Anna Wintour, the most influential woman in fashion. Prada can, and because she also has the knowledge, she is surrounded by the best.