Ready to defend, tooth and nail, such a genuinely Mediterranean ritual as the aperitif by Albert Adrià, the imaginative chef from El Bulli who revolutionised the world of desserts, once again surprises us with Bodega 1900, a place that reclaims the aroma of those vermouth bars of yesteryear with a retro setting that takes you over as soon as you go through the green-painted entrance lit by two antique lamps. Walls covered in bevelled white tiles, like those found in the Paris underground, a long, narrow bar, a scattering of marble tables accompanied by Thonet chairs and a host of shelves piled up high with tins, flasks, bottles, siphons and strings of sausages all confer an informal, satisfying ambience to these premises, open from Monday to Saturday from 1 to 8 pm.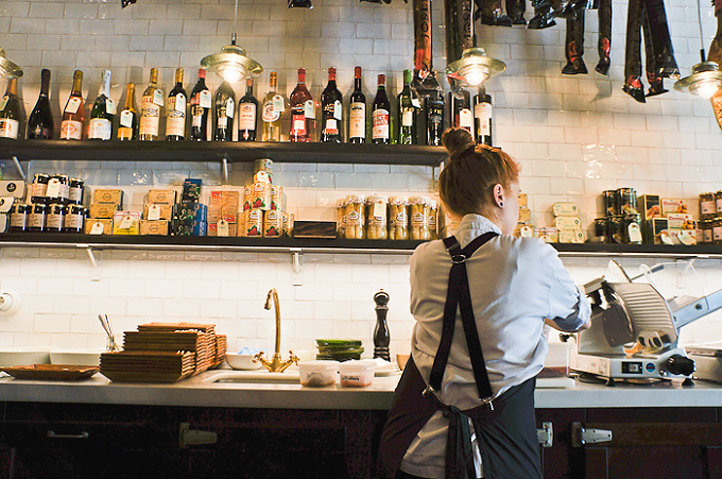 With his latest enterprise, the youngest of the Adrià clan who, together with his brother Ferran and the three Iglesias brothers, has become a champion of the Paralelo district, has now opened his fourth business in the area (after the creative tapas bar Tickets, the gastronomic restaurant 41° and the Japanese-Peruvian fusion cuisine of Pakta), a neighbourhood with a reprobate past that is now becoming the heart and soul of the city's premium gastronomy.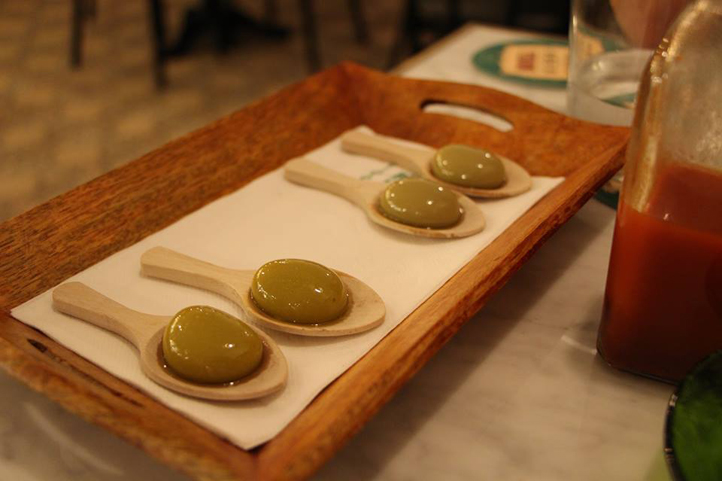 Joselito hams and sausages all perfectly cut, seasoned and conserved using traditional techniques, prepared by a professional, competent team of cooks, delicious spherical olives using the technique invented at El Bulli, a wide range of creative dishes and even high level desserts are the fun proposal of this "bodega" that is veritably boisterous, just as it should be, where you can nibble at something before lunch or dinner attended by waiters who are well aware of what they're serving.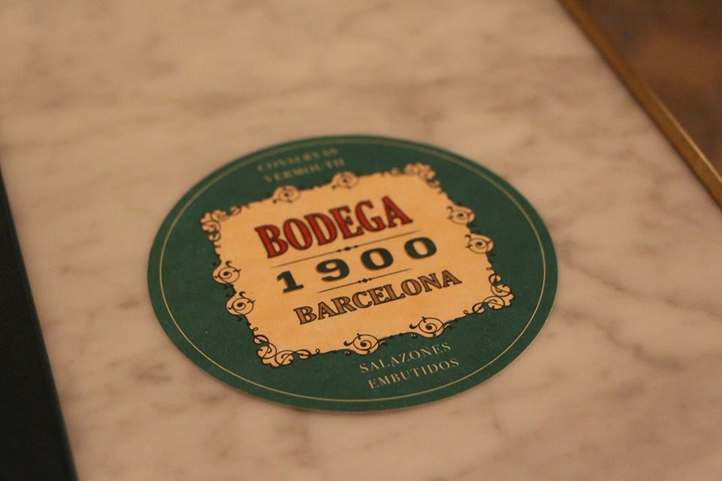 You must try the calamari muffins, tender bite-sized rolls it's impossible to resist, and the fresh anchovies pickled in just the right amount of vinegar, the razor shells in spicy "escabeche" sauce, San Filippo cured anchovies, Iberian croquettes and cured pork feather loin. We also particularly liked the little pieces of melon impregnated with gin and lime zest, and the delicate fresh cheese or recuit de drap served with figs and honey.
Bodega 1900, Tamarit, 91 (no reservations at present).