Believe it or not, the accessory we use to write in, our daily agenda, the pen, the iPhone case or the notebook where we write down every detail that occurs throughout the day, is the next step in fashion if you want to be an "it-person".
Since Smythson opened its first shop in September 1887 at number 133 of the prestigious New Bond Street in London, the British firm has continued to reap success.
With clients such as Queen Victoria, the British royal house, Winston Churchill, Grace Kelly and Madonna, the firm offers a wealth of timeless articles of stationery, leather goods and luxury agendas.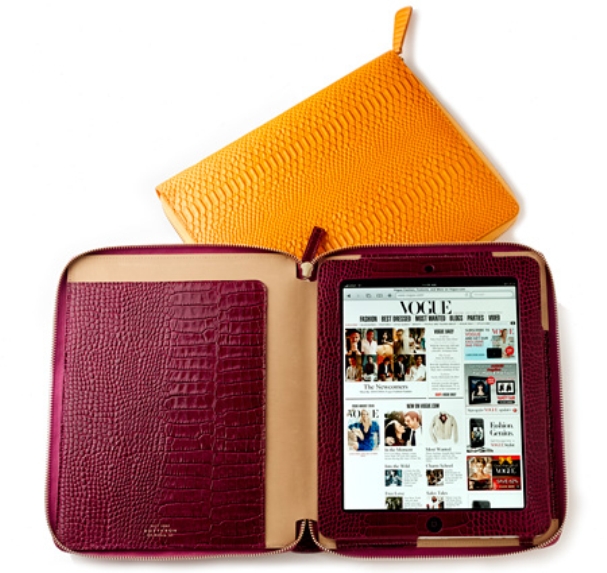 Much of its appeal is thanks to the customization of the various articles, especially for weddings and parties. Often, the items in the higher range of the firm have twenty-four carat gold details, hand-painted edges and personalized engravings and monograms.
Of course, Smythson is indisputably linked to London not only for its 124 year history there but also with the current British prime minister's wife, Samantha Cameron, as creative director of the firm since 2006. The decision to make her creative director was certainly a welcome boost to the image of the brand as was the choice to include new colours, materials and shapes in the collection.
Although she was criticized for the decision to accept the job, there is no doubt that she has managed to capture the luxurious ancient craft. The brand has slowly developed a modern and firm aesthetic, constantly in touch with fashion and trends.
If you want to know more about Smythson, visit Santa Eulalia's website http://www.santaeulalia.com/es/tienda/corner_smythson/
Also, do not miss out on the Smythson corner at Santa Eulalia; the messages that embodies the brand in each of the notebooks reflect its history: "'Travels and Experiences","Ideas and Inspiration", "Follow your Dreams" … among others.