A week after the event presenting Santa Eulalia's digital identity, when we had the pleasure of having Scott Schuman with us, we could not let more time go without thanking all online media and blogs for your involvement and great interest in the event organized in our store on June 10.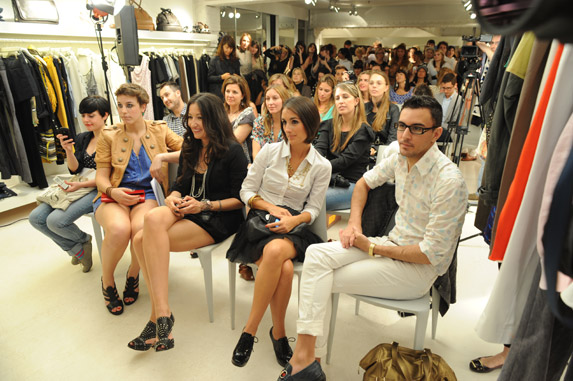 We at Santa Eulalia are really grateful for the participation of more than 40 blogs and online fashion media that didn't want to miss a single detail of this unique event. And of course, we can't overlook all the articles published this week where we have been delighted with your many compliments directed both to our boutique and the event as well as to our brand new blog.
Here are all publications from this week:
Así es la moda, Be trendy my friend, Hong Kong Blues, Cuida de ti, Dansvogue, Glace a la mangue, Heelsandcigarrettes, Missindiestyle, Moda icono, Mode et tresors, Mundo de lujos, Rahpunen, Romantic and Chic, Sahakiel, Shoot just, So urban so chic, Stopstealingmylook, The Last it boy, The Petite Brunette, Trendslabcn, Shoping4you, Dansvogue, Kultura Urbana, Sayan, Neo Moda, Portal textil, El Mundo – Yo dona, Fotografias.net, Red Fashion, Moda es, Nosotras.com, Avui.cat, Diario de una cool hunter, Chicbookone
Once again, we would like to thank you for your participation, without which this event would not have been possible.