Phoebe Philo has revolutionized Céline. Her 2010 summer collection proves it.
The trousers and skirts are high waisted with a military aesthetic and the jackets have a garçon air to them.The artistic director of the fashion house has wanted to turn the company around, giving it strength and minimalism.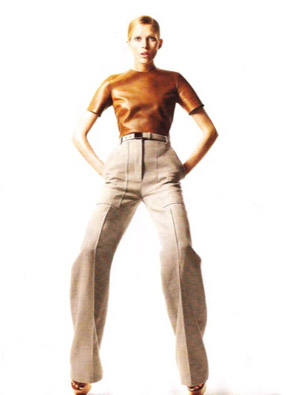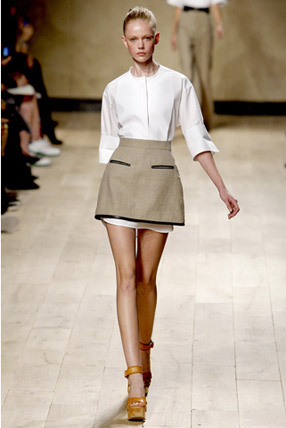 This is not a collection of outfits, but a collection of wardrobe basics, in which every item has a thousand and one combination possibilities.