I would have loved to walk out of the doors of Santa Eulalia wearing the LBD (little black dress) I chose to pose in front of the camera lens. Balenciaga really knows how to do it! Just like Tom Ford, the architect of the patent leather stilettos with a reasonable heel that made the look sophisticated. The Lanvin leather gloves and Louboutin bag with a bow detail were responsible for adding some nostalgia to the outfit that, suddenly, reminded me of the early 40′s.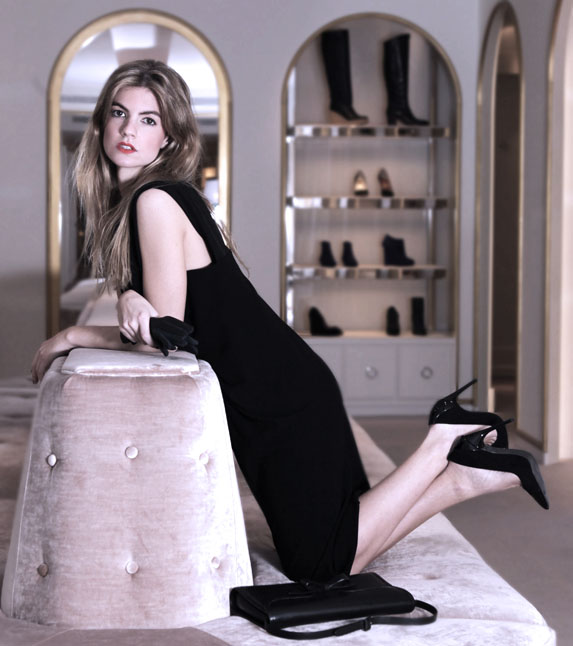 I know the lady style would have caused enormous enthusiasm in the meeting after the session of flashes. And it would have aroused admiration among my childhood friends, with whom I had planned an after work cocktail that afternoon.
At night I had an appointment with Stella McCartney. I wore her in the shape of an oversize silk dress with sequins, to match the seductive Brian Atwood velvet heels. Who give more?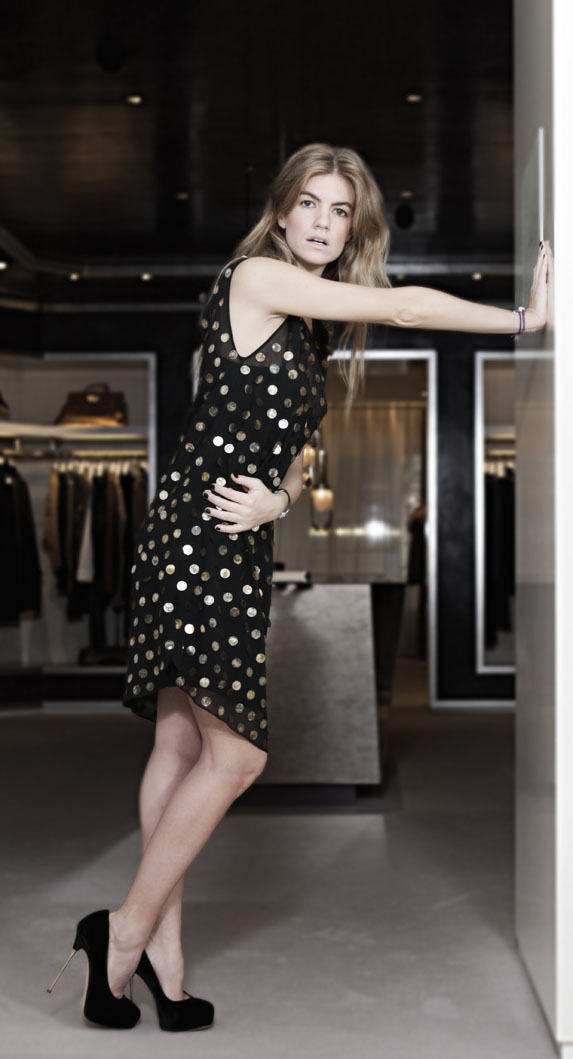 Patricia Sañes, from Coolhunter Diary.
Photos: Job Vermeulen.