Fashion is trendy, and in times of crisis public museums need visitors. So now exhibitions on fashion photography and the great masters follow one another. In New York, at the Fashion Institute of Technology just opened an exhibition dedicated to the great fashion collector Daphne Guinness.It opened September 16th will last until January 2012 and Daphne's New York apartment has been recreated just for the exposition. Videos, movies, photos, and a collection of nearly 100 dresses coming out of her closet: Alexander McQueen, Azzedine Alaia, Karl Lagerfeld, Rick Owens, Gareth Pugh, Valentino, John Galliano. Hats from Philip Treacy and shoes by McQueen, Christian Louboutin, Tatehana Noritaka and Nina Ricci complete the dish. According to the press it is a celebration of her personality and imagination.
The heiress is the ultimate fashion icon and patron of several designers. By focusing on one person - a living person - the exhibition can be presented with a greater depth than if it was an exposition about garments of the past only. It shows how a woman can wear extreme garments to show off her personality.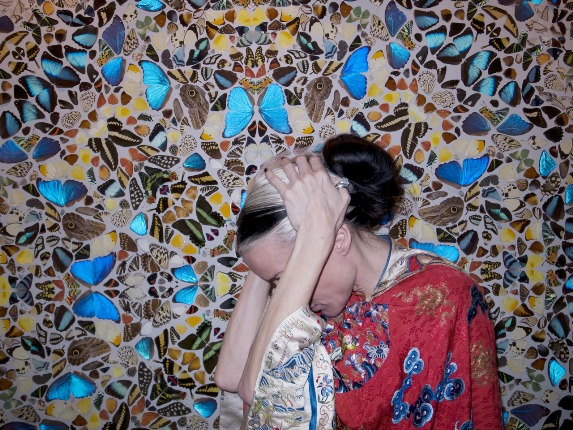 While there have been numerous exhibitions on fashion designers, few have focused on the women who mark these risky trends. However, some of these unique women play a crucial role in fashion. Women who come forward and with their inside information on trends. These women do not only inspire the designers, they create trends.
Her love for the different makes her collection an exhaustive map of the "fashion world" and her addiction led her to buy the complete collection of dresses owned by the designer Isabel Golpe. She doesn't care about trends but as in the art world she patrons designers, support them and their creations.
As an heiress of the Irish Guinness empire and New Yorker at heart she is a woman who has made an art out of fashion and a personal trend portfolio out of her life. Daphne is a photographer and designer and demonstrates that shyness and insecurity is cured by overexposing oneself, something she does with performances.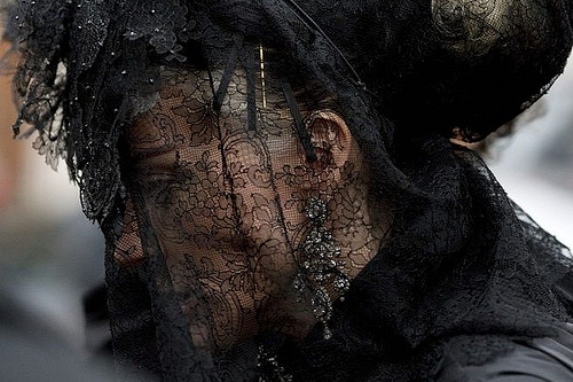 Upon moving to New York with her sister they haunted all kinds of artists and visionaries of the era, such as Andy Warhol. Once back in 1987 at the age of 19, she married Spyros Niarchos, son of a ship-owner and they stayed together for 12 years and had three children before the divorce in 1999. Daphne did not leave empty handed receiving multimillion dollar compensation. It was a relationship that according to herself broke her self-esteem, which today seems to have been more than recovered.
They say she's one of the most knowledgeable people in the world of fashion. "I see my clothes as an extension of my art collection". And she can afford to pay the same for a Hirst as for a Chanel.
Tom Ford said "she's a -if not the most- elegant woman alive", and the renowned historian John Richardson believes that "she is the object of her own creativity. Her life is her own masterpiece ".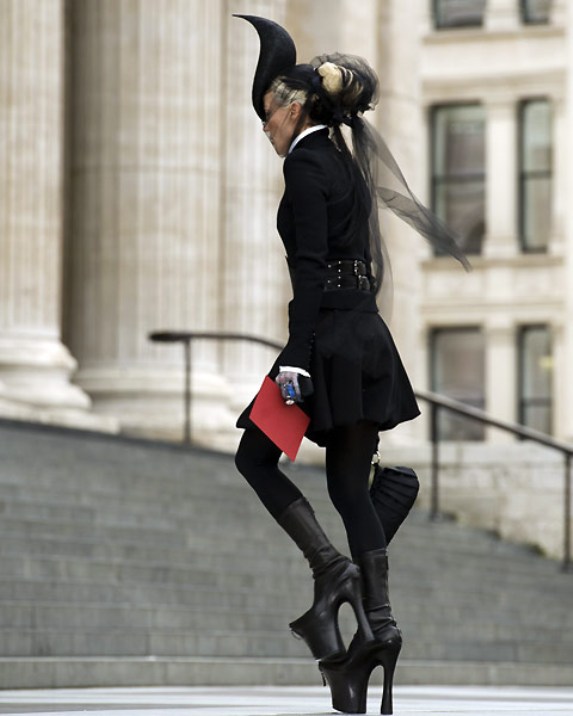 In addition to her distinguished surnames she is a descendant of the Mitford sisters belonging to a famous aristocratic and artistic family. These genes might have given her the attitude that we can compare with Nietzsche's statement about the lifestyle of the Greeks: "Those Greeks were superficial—out of profundity".
Information:
Fashion Institute of Technology
227 W. 27th St.
New York, NY 10001 – 5992