The Civic Merit Gold Medal was yesterday awarded by the Barcelona City Council to the store Santa Eulalia, "for its connection to the history of Barcelona since its opening in 1843, its commitment to encourage and promote high quality fashion, its contribution to the good image and prestige of the Barcelona commerce and its contribution to Barcelona as an internationally renowned city".
Mr. and Mrs. Sans and the Barcelona Mayor Jordi Hereu.
Luis Sans, owner of Santa Eulalia and "grateful and excited" by this institutional recognition, received the medal in the Saló de Cent at the Barcelona City Council from the hands of Jordi Hereu who stressed that "Santa Eulalia has seen the construction of modern Barcelona over the past 168 years".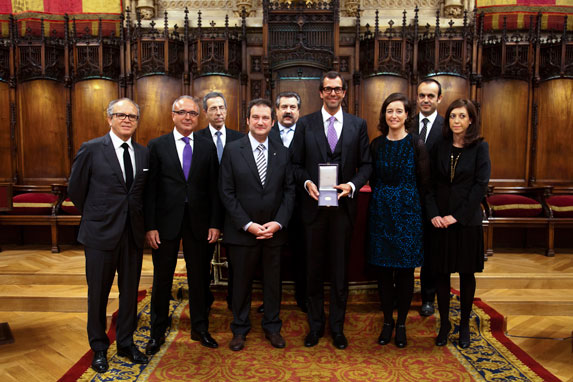 Mr. and Mrs. Sans and Santa Eulalia staff.
Roger Pallarols, city Counsellor for Commerce and Small and Meduim-sized Businesses, said that "the path of Barcelona cannot be understood without the dynamism and tenacity of private entrepreneurship. The Sans family, with their commitment and effort has assumed excellence in their field and this is now recognized".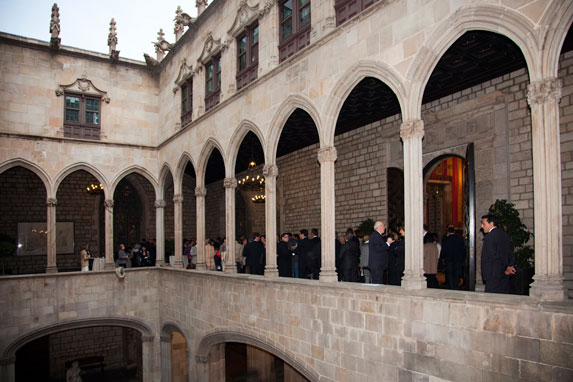 Cocktail at the Barcelona City Council Gothic Gallery
Mr. and Mrs. Sans with the Barcelona Mayor Jordi Hereu.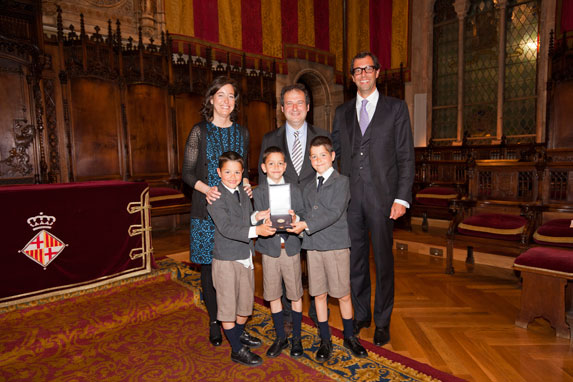 Mr. and Mrs. Sans with the Mayor Jordi Hereu, and their triplets Felix, Bruno and Lorenzo.
Family, friends, staff and collaborators of the store also attended the ceremony. The event concluded with a cocktail served in the gothic gallery in the city hall.
For photos of the event, visit: