They say a picture is worth a thousand words. But what if the picture is multiplied? A suggestive room full of mirrors is the setting chosen by Mert Alas and Marcus Piggott, the artists that once again got the confidence of Miuccia Prada for the spring/summer 2011 campaign.
The mirrors create a complex set of conflicting reflexes, a maze of illusions in which images are tripled and speak for themselves. In this framework of illusionist effects we find the top models Sasha Pivarova, fetish model of Prada, Querelle Jansen and Kasia Strus posing for the photographer's lens. They have all represented Miuccia for her favourite brand MIU MIU.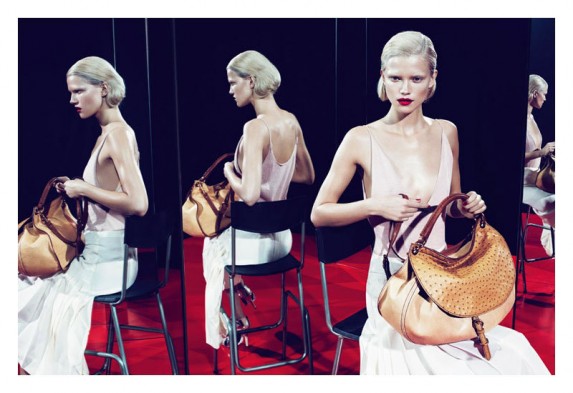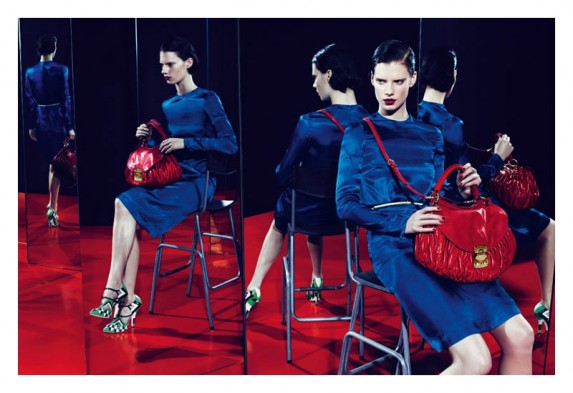 The static poses, the piercing eyes and the innocent air of the models in combination with passion red lips is a nod to the golden fifties in a collection full of nuance. The rigidity of the bomber type jackets is softened with sexy dresses, "the star garment of the collection", in soleil pleated shiny silk that open when walking. Bright prints with flowers, stars and swans with bold details simulating wings decorates the eccentric and juvenile shoes with razor sharp heels as well as the more classic cut garments. Yellow, red, indigo blue and lime are the colours chosen by Miuccia for her impeccable creations.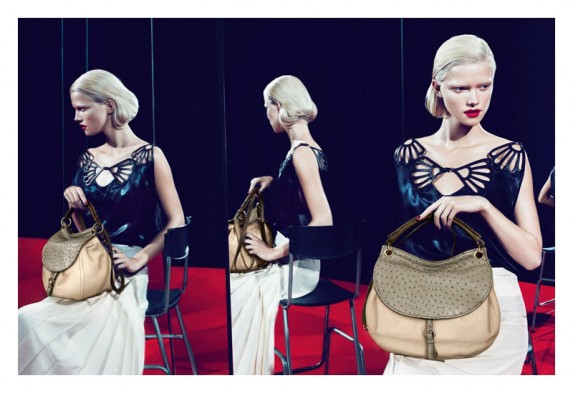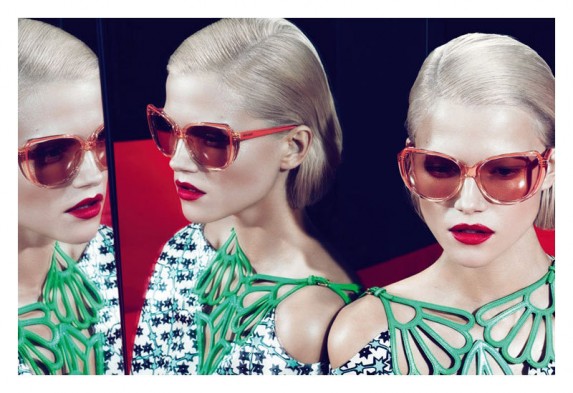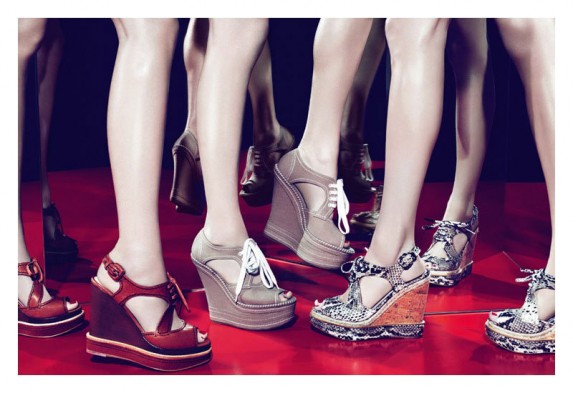 It is once again confirmed that Miu Miu stands on its own feet. Distant are the days when it was considered a second line of Prada. The baby sister of the Made in Italy brand doesn't lack in neither personality nor character.