"Building a concept. Practicing an idea. Living an experience", it is  under these premises we find one of the most amazing art places in the world. Its creator is one of the most important entrepreneurs of Brazil, a shy mining entrepreneur that earned millions of dollars by selling iron to China. Bernardo Paz had a dream: to build a place for lovers of art and nature. A land art, where the landscape of jungle and tropical flowers coexist with the latest art: the most contemporary art. A place called Inhotim Cultural Institute.The place posesses an almost spiritual tranquility which is now going to expand with luxury hotels, a restaurant run by Alex Atala (one of the most renowned chefs in Brazil) and a theatre and conference centre.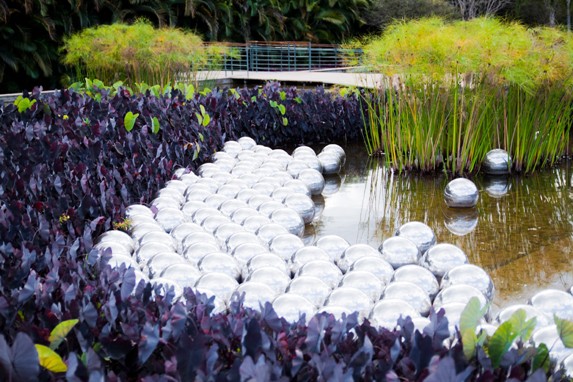 Inhotim Foundation stands on a property of 70 hectares in Brumadinho, near the hill of the estate of Minas Gerais. It is now considered one of the most recommended art places to visit and perhaps the most unusual one in the world. There are atypical and utopian collectors and Paz is one of them. From a utopia he has created an artistic botanical paradise which is now a reality.
Inhotim started in the 1980s when Paz bought the property with part of his fortune. The place was transformed into an impressive botanical garden with the help of his friend Roberto Burle Marx, a landscape architect. During the next decade he began constructing of the gallery and invited the world's greatest artists to populate the spaces. When in 2006 he opened the gallery to the public more than 300,000 people visited.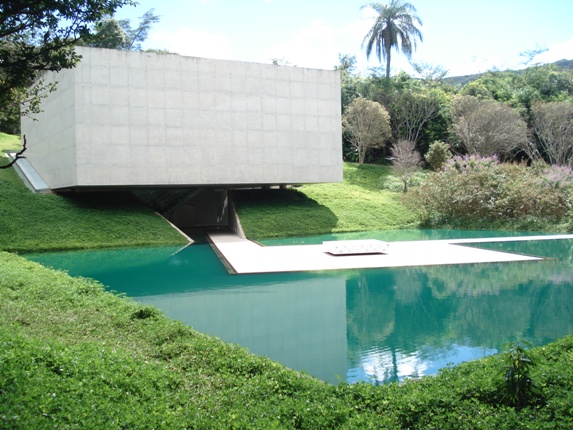 Bernardo Paz says art helps to understand the world and to share that belief he created the foundation in the middle of the Atlantic jungle- where 600 people work, from gardeners to commissaries and artists who create specific pieces. Few places in the world can be proud to present such big names and high level of the exhibitions like this paradise, which combines plants, animals and art. The site preserves art and nature; 4300 plant species native to Brazil and the largest collection of palm trees in the world coexist with 500 works of art from 30 countries.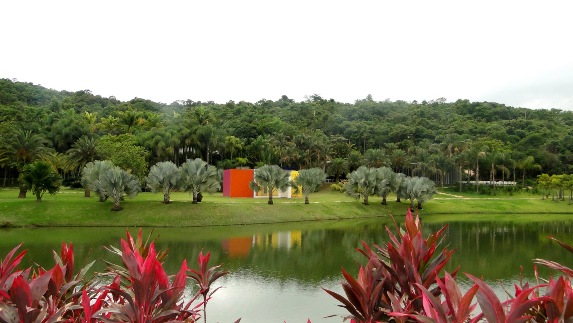 "In urban museums, there are always limitations", he explains. "Here, borders do not exist". Inhotim is the largest museum in the world in the jungle.
In Paz`s life there is a before and after meeting his wife Adriana Varejão whom he married in 2005.
Paz says he has had serious economic problems at times… "But I've never been afraid. I discovered that intelligence is nothing without vehemence. I had to sell pieces of modern art to continue my project. I hired people from Brumaldinho (the nearby town) and its surroundings to reduce costs.
It is a unique place in the world, and a portrait of the best of Brazil. Those who have seen it say it is wonderful but that its owner is very dangerous. Being different in Brazil has a cost. But the more they criticize me, the stronger I get. They make me involve myself more in society. Everyone should know this place he said in an interview. "It is not a foundation for me, but a place for eternity".