As of today Santa Eulalia will show a great many products in its Pop Up store that you cannot miss this summer. The beach bag and ballerinas designed by the Catalan firm Castañer exclusively for Santa Eulalia, will beyour allies. Combine them with the made in USA t-shirt Junk Food and Wildfox or Tranquilito from Menorca. My advice? Give it a chic touch with the sarongs designed by Santa Eulalia, a safe bet!
Who said fashion and beach and can't be combined? Even in the most relaxed moments we should make an effort, so to complete the look do not forget the broad-brimmed hats by Lanvin and Stella McCartney.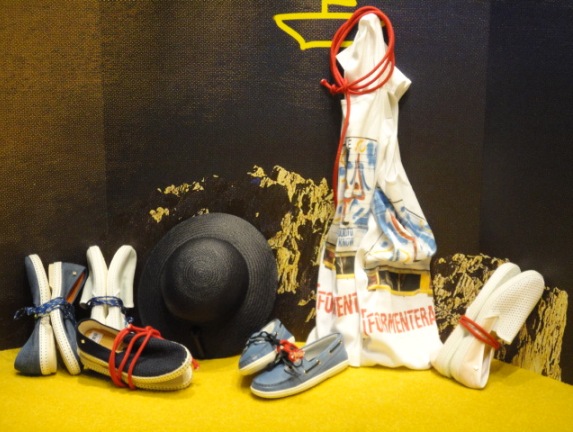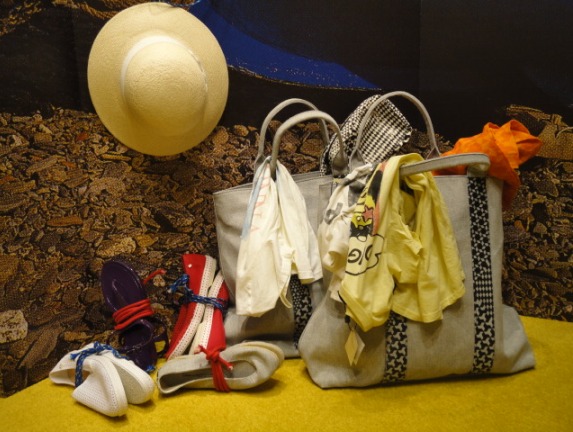 This time, the renowned interior designer Sonia di Pietro has immersed herself in the Mediterranean coasts of the 60's, the classic café Senequier in Saint Tropez, the warm waters of the island Capri and the beautiful beaches of Cadaques to complete this project. She has been inspired by the luxurious vacations at sea of the Princess of Monaco, Grace Kelly, the French actress and sex symbol, Brigitte Bardot and the tireless American soprano of Greek origin, Maria Callas.