Since reason entered the world of fashion, the word glamour evokes elegance and sophistication.
Glamour was born in Britain in the early 30′s as an antithesis to the girl next door, people who were noted for their beauty and elegance, or simply people who fascinated.
There are few places where glamour is innate but Santa Eulalia's salotto is one of them. The smell of elegance and notes of beauty and glamour are the standards by which the Santa Eulalia team, headed by Mr. Luis Sans, is making this a unique place in Barcelona.
Last Friday was unique. I spent the afternoon at the boutique and my my senses and sight were captivated by the magic of this place.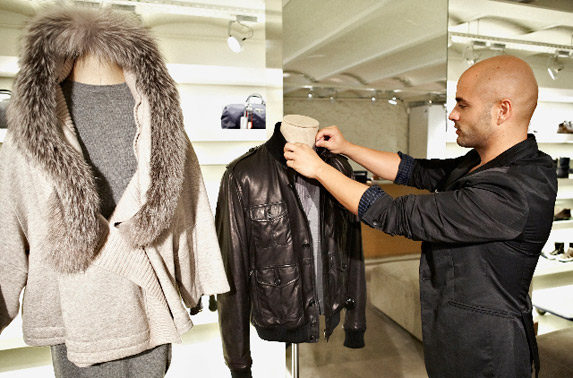 Perfumes and accessories are one of the central themes of the season and when it comes to perfumes, unique and sophisticated fragrances, there are very few names. The number one fragrance is surely Clive Christian Nº1 recognized, among other things, for being a cult fragrance.
Simplicity is the key to this jewel. With a sandalwood and vetiver oil base and a heart of rose, jasmine and ylang ylang this elixir distinguishes itself from others. The design in black and gold is a plus that makes it a gem.
And speaking of jewellery, when I saw this Prada bag it was like a summary of everything you need to consider if you want to wear a trendy accessory: black leather with gold details is still wildly chic. The bag is part of the Autumn-Winter 2010/11 collection. With Prada in your closet, you're always right.
They say that it's the shoes that distinguish a person with class and glamour from others. A good shoe really makes the difference. It doesn't matter if your outfit is casual or chic; just remember that your strong point are your shoes.
Ankle boots from Lanvin or Church's or Louboutin Homme sneakers with animal prints and gold trim are the must-haves of this season.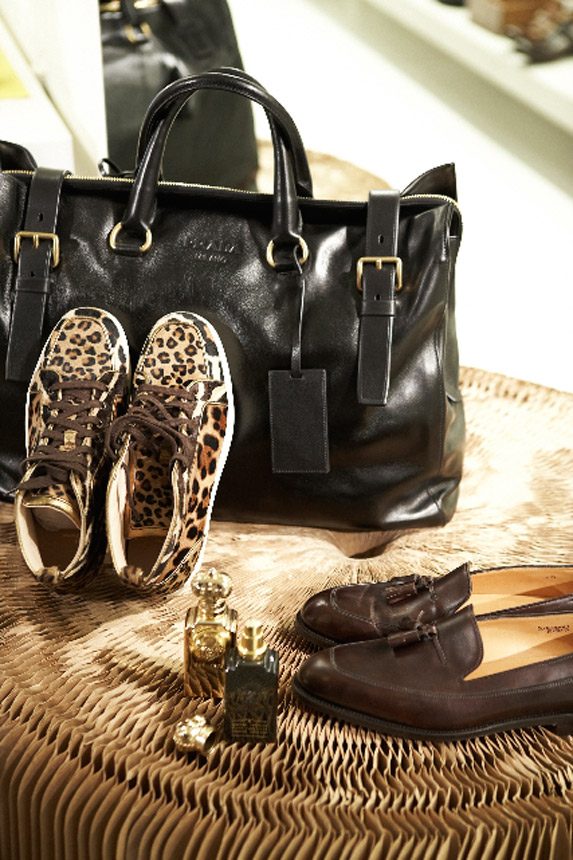 Bag from Prada, Christian Louboutin sneakers, Clive Christian Nº1 fragrance, Clive Christian X fragrance and John Lobb's moccasins.
Suitcase from Bottega Veneta, Nasomatto Narcotic Venus fragrance, Nasomatto Absinth fragrance and Lanvin boots.
A Red Carpet Look in the city?
A pair of slightly rolled up faded slim fit jeans, a black cashmere turtleneck jersey, a beige three quarter length coat, a pair of Lanvin or Louboutin of course, your Prada maxi bag and above all, a few drops of Clive Christian Nº1 is the recipe for total glamour.
Enrique Cherubini
Creative & Cross Manager at Muse Industry