It's a joy for me to open my calendar and see "Bruch at Santa Eulalia".
Santa Eulalia is one of Barcelona's most prestigious luxury boutiques. Founded in 1843, the house sells all major exclusive brands. They also offer unique tailoring services.
The 'icon' store of Paseo de Gracia opened in their new building a few months ago and I was one of the lucky ones to attend the big event organized by Santa Eulalia to present their establishment. Designed by the famous American architect William Sofield it has become one of the best luxury shops worldwide.
Personally, I get the feeling of being in the 20′s and I love the new look of the store. I would write more about what the store is like but it is indescribable…. So I invite you to come and see it for yourself and have a coffee surrounded by luxury and the great brands on the first floor!
For me it was a unique experience. The hospitality and kindness of the staff was great. To have the opportunity to see all the new and exclusive products of the season was wonderful.
I fell in love with shoes and clothing collections, especially the garments from Celine, Balenciaga, Miu Miu, Proenza Schouler and Stella McCartney.  I saw the bag 'City' from Balenciaga, could not resist it and gave myself a present!
The look I wear a dress "tricolor" from Céline, Jimmy Choo shoes, a nude-colored Balenciaga bag and a Prada sunglasses. I hope you like!
Zina
http://fashionvibe-blog.blogspot.com/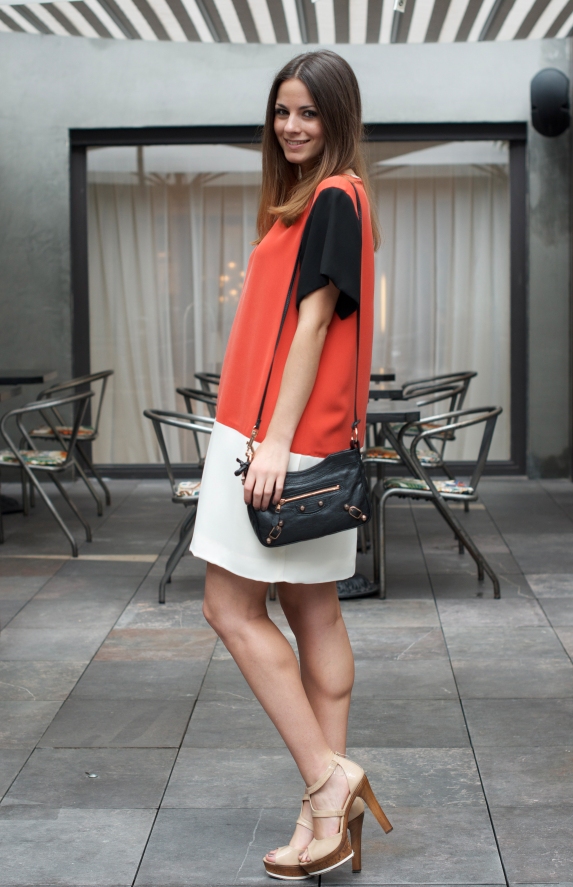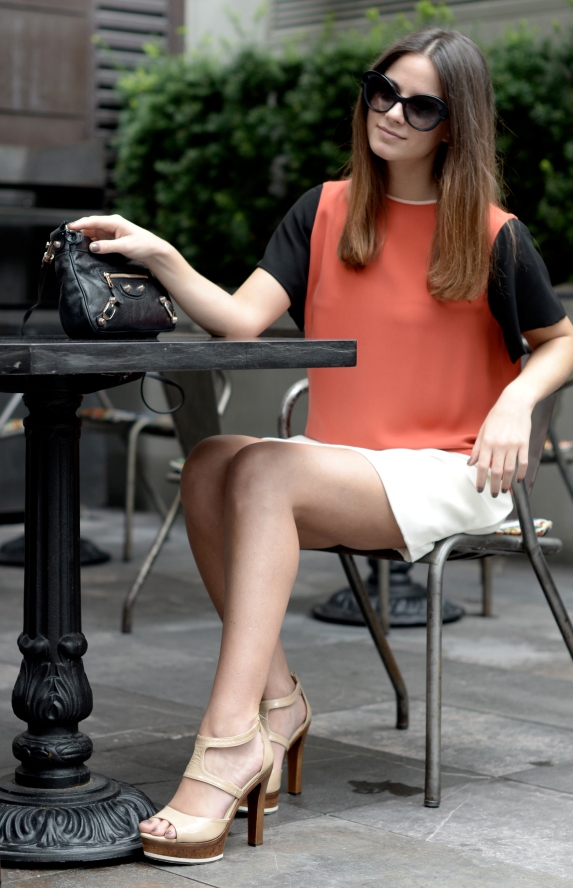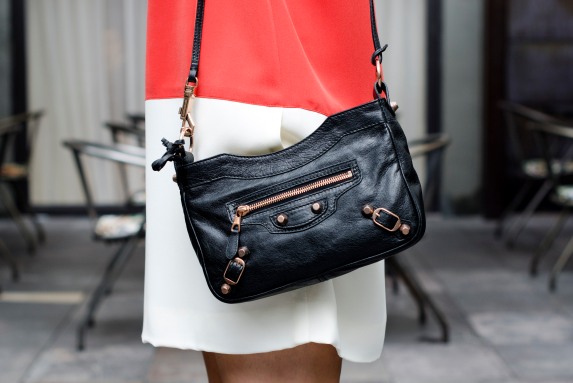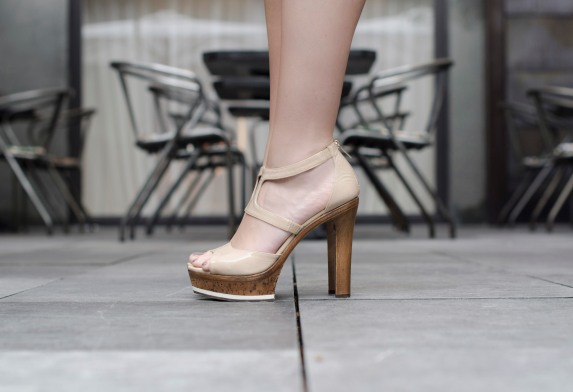 Photography:  Carola Fingerhut