There is something about the photographs of Guy Bourdin that has to do with the high summer temperatures. And with the bright colours, in addition to surrealism that was invented in France for some reason. On the streets and in the shop windows of Paris I've always seen lot of red and hotel pool blue of the French coast.
Photographers are a kind of gunmen who are paid for shooting without blood. Bourdin and his photographs are like a detective story; the scene often seems like the one of a crime, with an almost conceptual sophistication. The scenes are worked and include only the body of the crime.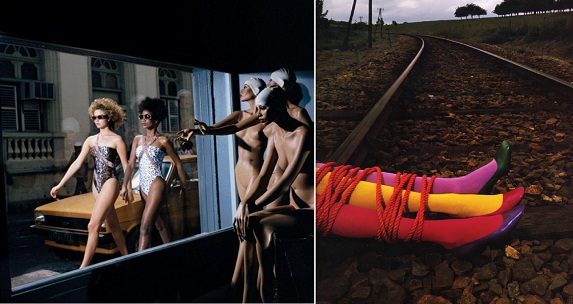 It's rare that a photographer works more on the accessories than on the clothes. Bourdin was an expert on shoes, finding it erotic to add an almost perverse touch. Between the more French Buñuel and Breton who said "Beauty is the beginning of the terrible" you find the photographic world of Guy Bourdin.
His way of questioning some of the taboos cause an exaggerated controversy. Although he is respected by experts in the art world, he is not as famous as Richard Avedon, Horst, Penn and Helmut Newton in the fashion world.
Eroticism, very present in many of his photographs, is a lifeless eroticism, pure surrealism and homage to the famous mannequins of Dali or Man Ray. Convulsive eroticism.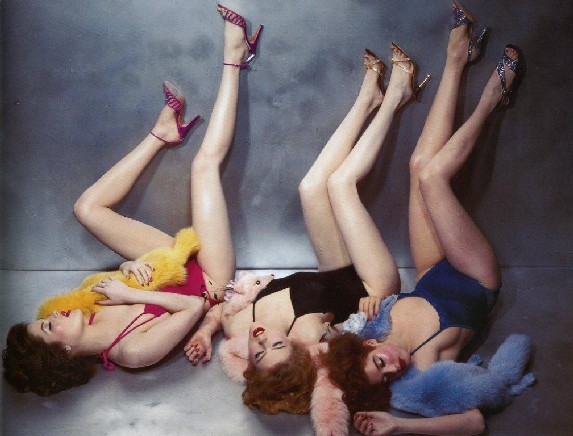 He began his work with ads for Valentino shoes. He did it portraying spaces without air, weightless and decontextualized, reminding the experimental photography of Bauhaus. Pure art: the most excellent.
All his photographs were recreations of scenes that he drew before, like a "story board".
Those who know his work well say that he was way ahead even of many of today's fashion photographers.
The accessories were never important until they got to the pictures of Bourdin, where they look like they are taken from the techniques of CSI.
On one occasion he said "we learned to achieve perfection, because there were no computer touch-ups". His perfection led him to ask for a colouring agent used to make sea water seem bluer and to force excessive hairstyles on the models.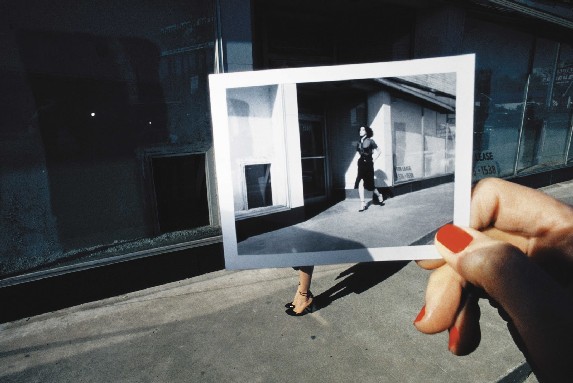 The shoe is the erotic object par excellence. Nowadays we have lost many aspects of classic seduction. Modern women climb names and surnames of more than 15 cm to attract desire. The shoe does matter.
Somehow accessory photography is an independent branch of fashion photography thanks to him.