Let us associate the classical concept of "citrus" to words such as acid, vitamin C, fruit or lemonade for a moment and think of the man Raf Simons was inspired by when creating the AW11-12 collection for Jil Sander.
The Belgian designer, far from this bitter concept thought in bright, happy and carefree colours. He thought about a man who dramatizes the value of the smallest detail and exaggerates the perception of the male "me". The result? A collection that highlights colourful elements in a predominantly black look. Quite a contrast to be found in quilted garments such as overlapping shirts, trousers and meters of wool.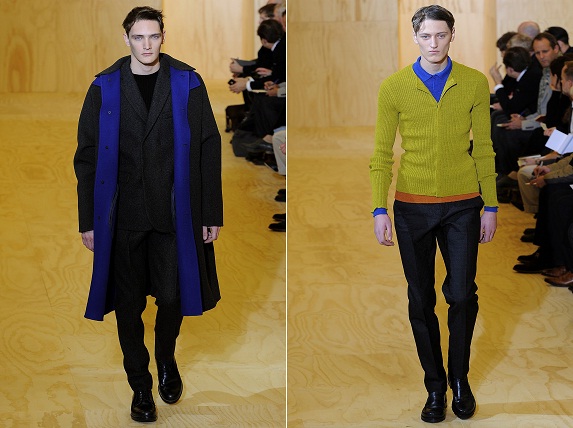 This Fall - Winter 11/12 Jil Sander opts for a range of colour similar to the recent Spring – Summer 11 collection. A common thread, but including pearl colours.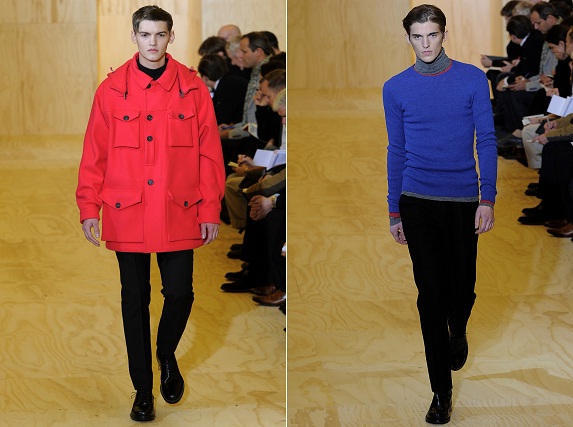 Long maxi coats, defined shapes of the male torso and luminosity of the lower part of the outfits.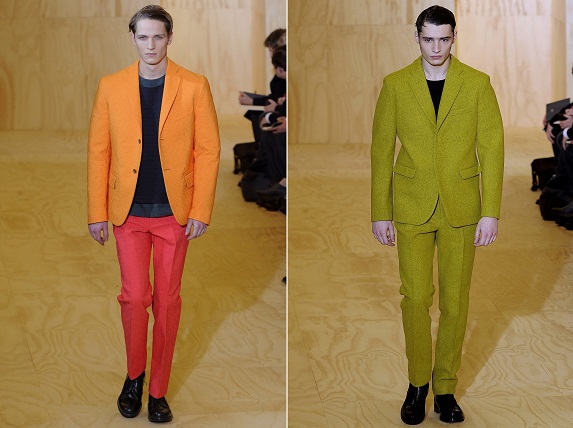 Choose your favourite look and go for bright colours in combination with the classic black. Coral, blue, green, yellow, orange… anything goes when turning a cold rainy day into a colourful autumn day.