"This is the clothes I like to wear, clothes that women want to wear", said the Parisian designer.
Isabel Marant, born in France in 1967, rose to stardom when her Otway boots were suddenly sold in every store. The Parisian designer knows exactly what we all want to wear. She represents a bohemian chic style and started to design clothes already at the age of 15. She knew exactly what kind of clothes she liked and started to make them herself with her sewing machine at home. And years later she ended up enrolling in the design school Bercot.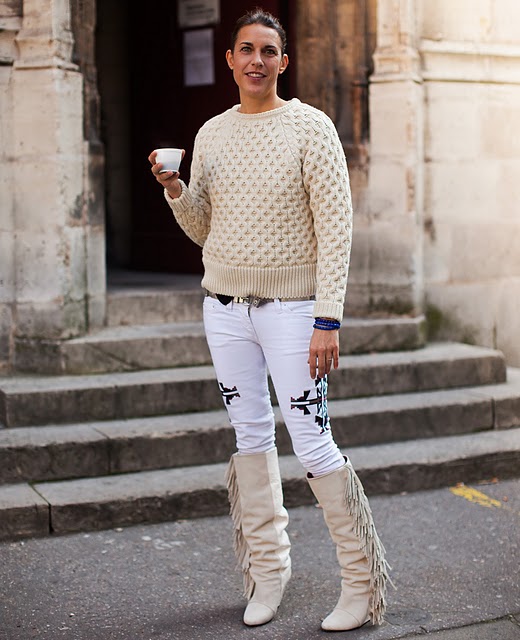 Designer Isabel Marant dressed in her own brand.
The designer started in the fashion world by creating a collection of accessories and jewelry. In 1994 she created her first brand and soon changed the name to Isabel Marant. A few years later the company moved to a huge workshop in the centre of Paris where the first collections were shown and finally in 1998 the first store was opened on rue de Charonne in the French capital. Shortly after, the brand Étoile was launched mixing a sporty look with a more chic style.
The style, a mix of bohemian chic and the Parisian look, makes celebrities like Kate Moss, Kate Bosworth, Natalie Portman, Lou Doillon, Sienna Miller, Milla Jovovich and Alexa Chung surrender to the designs. And of course, neither our purchasing team at Santa Eulalia nor fashion editors, stylists or models have been able to resist such temptation, especially in Paris.
Her new collection dances to the rhythm of Indian drums : denim shirts, boots and clothes full of fringes, feathers and Navajo-style prints are the main trends in the autumn-winter 2011/2012 collection that soon will be available at Santa Eulalia.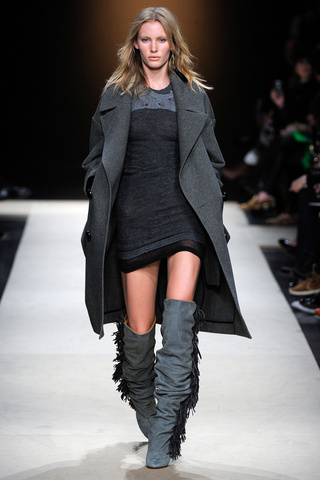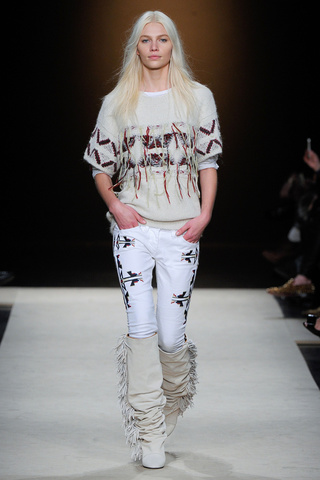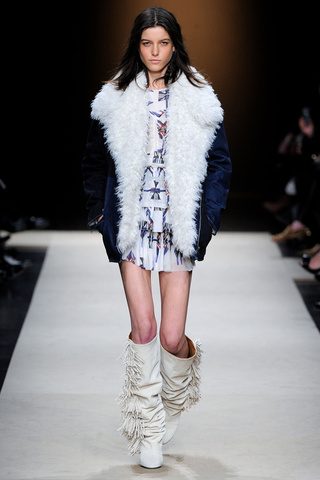 Isabel Marant A/W 11/12 Collection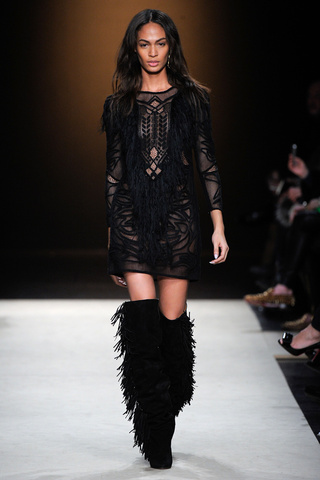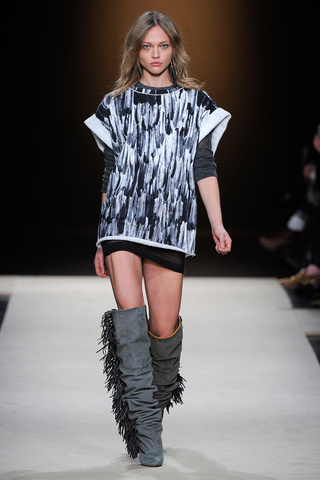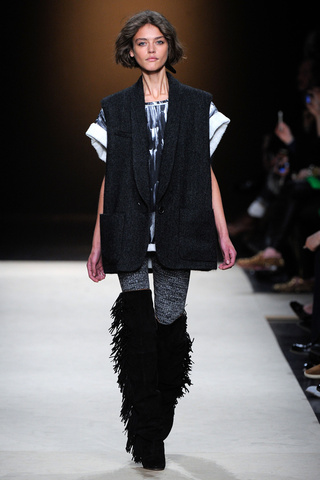 Isabel Marant A/W 11/12 Collection
But without doubt, it's the new version of the wedge heel boots with fringes that will become the new it-footwear for Marant fans all over the world. We are looking forward to their arrival!