The "Black and White Ball" at the Hotel Plaza in New York was the greatest social triumph of the turbulent 1960s. The ball of the century.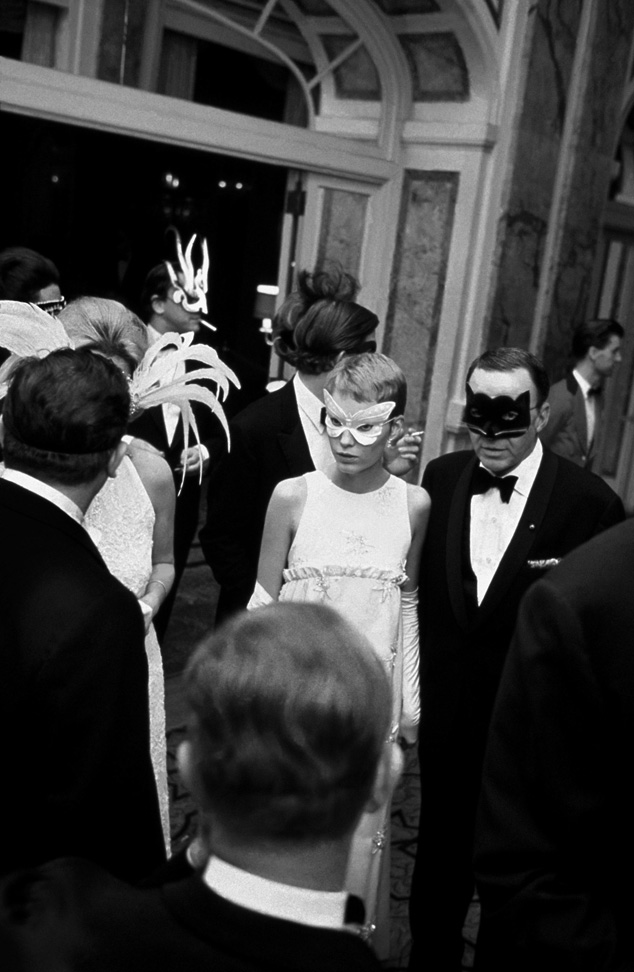 Truman Capote was a great writer and a great showman. After the success of "Breakfast at Tiffany's", he need an even greater achievement, something he managed via a much less charming route than the divine Holly Golightly having breakfast in front of the New York jeweller's. "In Cold Blood" was a bestseller that made him rich thanks to a kind of documentary-style realism in which he told the story of two murderers from their cells. It topped the bestseller list and was the most profitable book.
Capote not only lived off his great literature but also his celebrity status. He excelled at making himself a public figure; a master publicist. This was most evident when, on the 28th of November 1966 at the "Black and White" ball, he produced one of the most exclusive guest lists including Jacqueline Kennedy Onassis, Agnelli, Frank Sinatra and Mia Farrow, Marlene Dietrich, Rockefeller, Rothschild, Ford, Greta Garbo plus other giants of industry, politics and international jet-setters. He invited 540 friends but made fifteen thousand enemies. Everyone who was anyone vied for an invitation.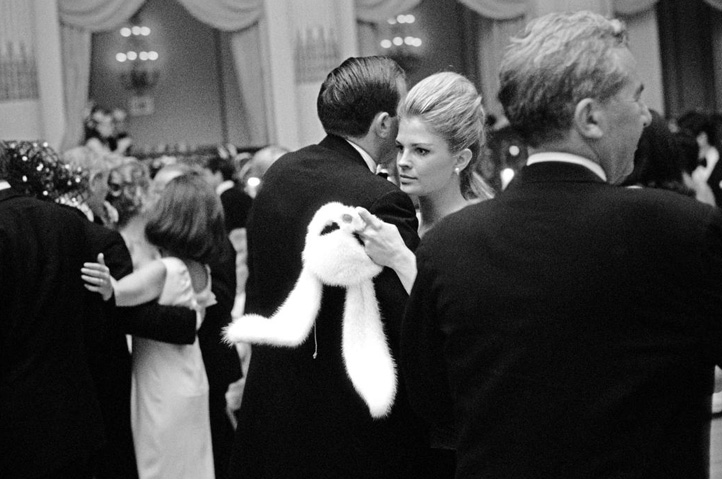 Capote was already a fixture on the social circuits of the city's elite and knew very well how to create expectations. He was a masterly manipulator of self-promotion, realising that the party had to be much more than a mere celebration and that it had the potential to be a great publicity stunt for "In Cold Blood", and he made the ball into what we would now call a "selfie-event".
He decided to make it the most elegant happening not only of the year but also of the decade and perhaps even the century. Truman knew that he would get the upper hand if there were only a limited number of guests and he often made fun of those who asked him for an invitation with a "Well, maybe you'll be invited and maybe you won't".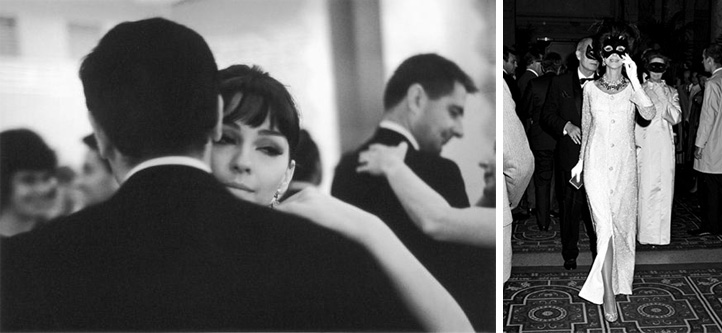 It was more than just an invitation to a party; it was the ultimate social validation. It was Capote's declaration to the world that these 540 selected guests depended on him to demonstrate they had the power and the glory. He was even threatened and had to leave the city for a while.
The final guest list ended up being a surprisingly eclectic combination of New York's high society, Hollywood idols, artists, authors and writers, politicians and even Capote's own doorman and elevator man.
The invitations were naturally printed by Tiffany's & Co. and specified black tie and black mask for the men and white dress, white mask and white fan for the women. Truman called his fashionable and powerful women of the city his "Swans" and used to meet up with them to see and be seen at social gatherings: women such as Marella Agnelli, Gloria Guinness, Pamela Harriman, Babe Paley and Lee Radziwill. Ladies that one female writer described as "women of a certain age, mature beauties who had spent decades turning themselves into works of art".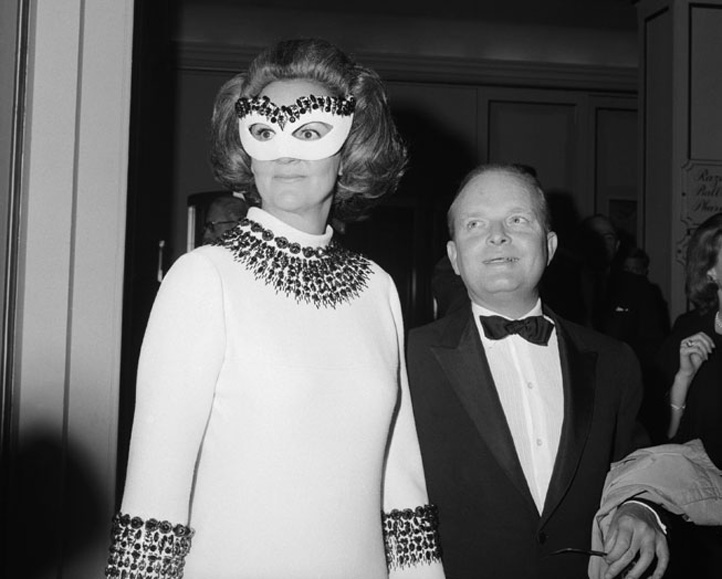 He had invited their friendship and confidence but he could not choose among them so, with his characteristic opportunism, he decided the guest of honour should be Katharine Graham, the most powerful woman in the media, owner of the Washington Post and Newsweek. A New York outsider but who had introduced him to political and intellectual luminaries.
The guests dined on meatballs and spaghetti (an incredible choice given all those white dresses) and there was also chicken hash with sherry. Bottles of Taittinger flowed all night long and the party lasted well into the early hours.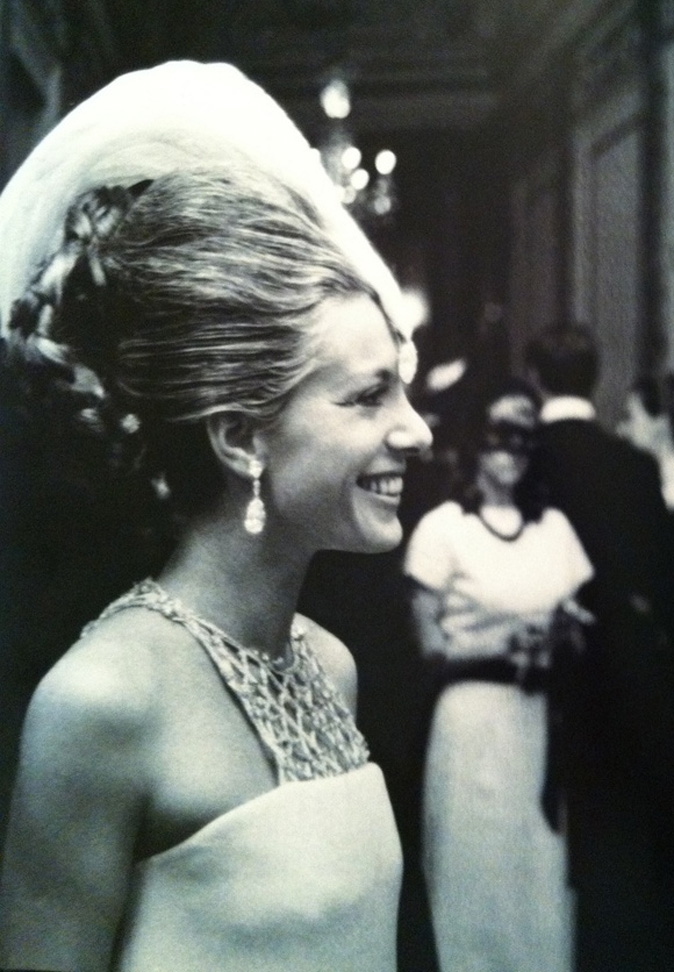 When Truman finally closed his eyes the next morning in his Plaza suite, his head was spinning with memories of the ball. Some images particularly stood out: the Maharani of Jaipur dressed in gold and emeralds; Babe Paley floating in a dress of the sheerest white chiffon; a "galaxy of masked black and white guests" having the best time in the most beautiful place in the city. "It was just what it set out to be" Truman told reporters at the end of the evening. "I just wanted to give a party for my friends and I hadn't been to a masked ball since I was a child".
Capote, whose motto was "I aspire" achieved what he wanted but, later on, he gave a ferocious portrayal of all his female guests and friends in his book "Answered Prayers". They thought of him as their pet but it was obvious he wasn't a pet but a writer and Capote decided to cruelly tell all. The result was "Answered Prayers", earning him hatred and rejection from all those who once had praised him. This was his descent into hell. A great writer writes, he doesn't describe; but they didn't realise that.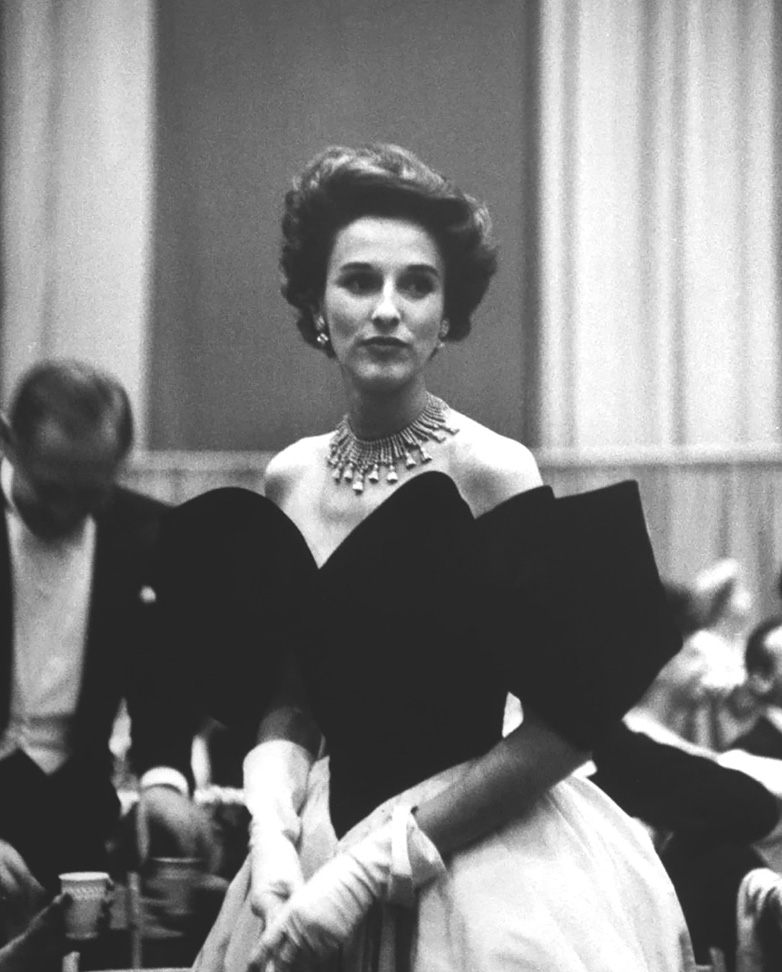 He considered anything he did to be a work of art, from signing a cheque to the ball that night. On one occasion he explained: "For some people, religion is the consolation for being human. For me, it's art".