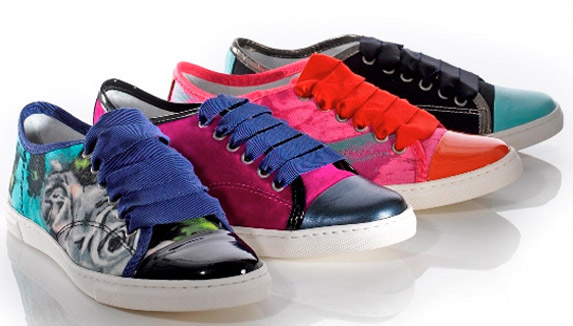 The ideas of Albert Elbaz, the alma mater of Lanvin, come from Acapulco in this summer collection.
Sheer dresses are combined with esparto-soled sandals to give a tropical touch. As accessories he uses giant necklaces along with straw hats decorated with fabric flowers. The "must have" garment is a Lanvin sarong dress in blue, tied like a sheet.
Another "must" from Lanvin: their sneakers, now in fun colours and floral prints.