After closing its doors six long years ago, the French firm Paco Rabbane is no longer an "Empire looking for an emperor". The brand, led by the Puig group, has entrusted the artistic direction with the Hindu designer Manish Arora, acclaimed in Bollywood for his delirious colourful designs.
In the process of reviving the company the Indian designer has collaborated with other artists and created a limited edition accessories collection, among which the emblematic Le69pacorabanne is found. It is named after the birth year of its designer and is the result of the Spanish designer's love for metal and architecture.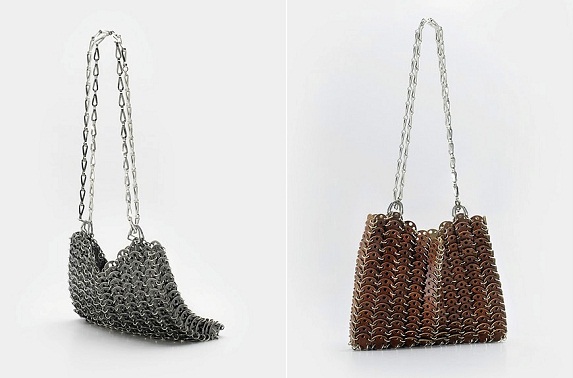 In the revolutionary 60′s Rabanne launched his first collection, very progressive and of great aesthetic sense, calling it "12 dresses". The newly released brand was not an expert on fabrics but shiny, cold materials. Coco Chanel even called him the metal worker of fashion. Today with the close collaboration with the Comme des Garçons designer Rei Kawakubo the legendary handbag has emerged and been reinvented in materials such as rubber or leather. Lighter interpretations than cold aluminium but equally emotionally hot.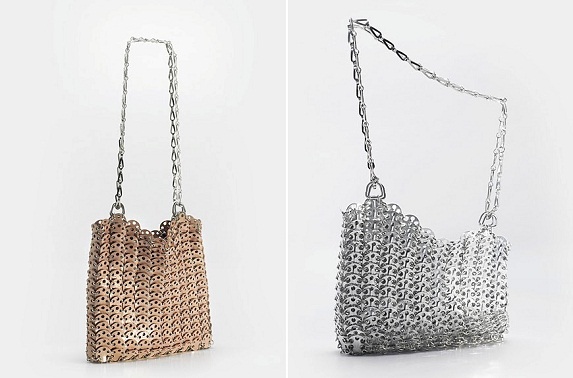 The shy reinterpretation of that bag that was born from the simple union of metal plates held together by rings and hung by a chain has become a strong love story for the actress and sex symbol Brigitte Bardot. The French actress obeyed the Rabanne's advice of "a 69 for every woman". This will not be the last collaboration for the brand; many others are impatiently waiting to see the light after the first fashion show in October in Paris. For now you could say that "le petit sac" has become a shy flirtation for Santa Eulalia.