Proenza Schouler, led by Jack McCollough and Lazaro Hernandez, is one of the most influential American fashion houses which only continues to add more followers collection after collection. This season they go deep into the path of Santa Fe and the connection between Mexico and the United States serves as a source of inspiration to the young artists.The scenery along this road and the beauty of the native Indians who lived in the states of Missouri, Oklahoma and Kansas until they reached New Mexico are the ingredients that Jack and Lázaro are using in the winter collection 2011.
Different techniques to achieve beautiful effects in fabrics have always fascinated the artists, and with a shy obsession they experiment. If in their previous collection it was the Japanese technique that stood out with the shibori garments, now it is garments with pixelated prints that take centre stage.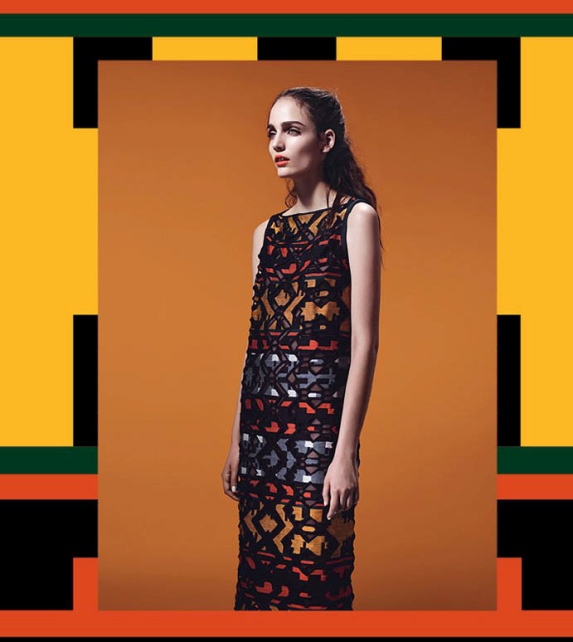 Embossed leather, asymmetrical patterns on blanket type dresses and skirts below the knee or frock coats in bright colours like orange, blue and mustard enhance the geometric patterns of clear indigenous inspiration which become the key identity in this new collection. Of course the eternal black makes its solemn appearance in velvets, silks and furs.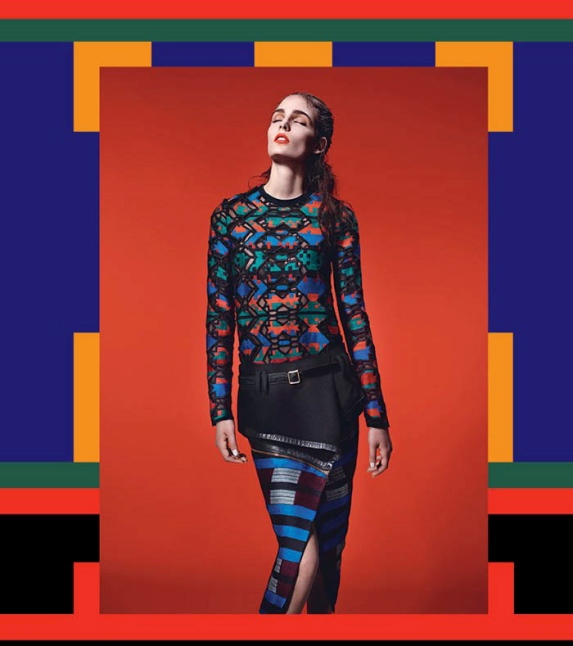 And last but not least the brilliant Belgian photographer Willy Vanderperre who regularly contributes with great ideas. He and his magic touch, seen in publications such as L'Uomo Vogue and campaigns for other fashion companies, is the person behind the seductive images of the Polish model Zuzanna Bijoch who is the face of the campaign.