His name has formed part of Spanish literature and television for over two decades. And no wonder. Boris Izaguirre can boast with a Cum Laude curriculum: columnist of El Pais, a regular contributor to Vanity Fair Spain and Fotogramas, soap opera writer, writer, presenter and showman.
In Luis Sans' interview with Boris Izaguirre we learn more about the latest novel of this versatile writer, who also reveals his fashion secrets.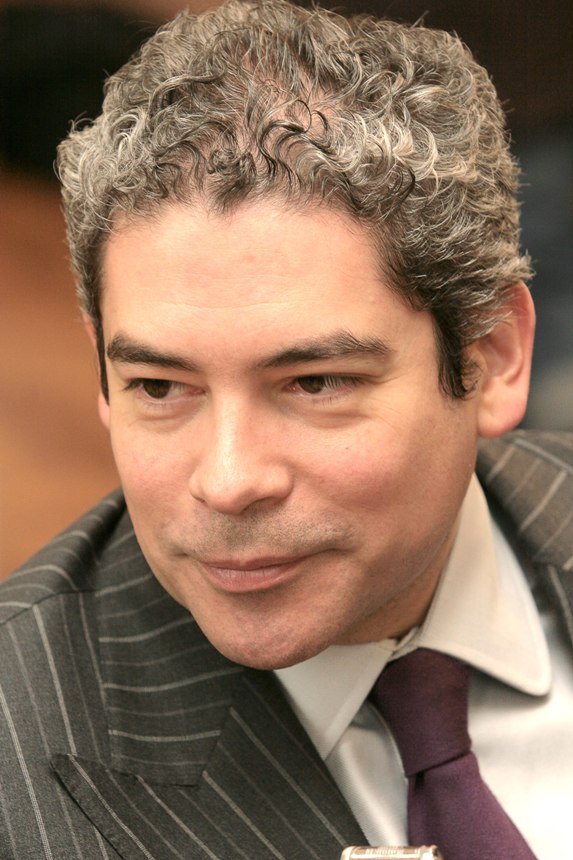 Congratulations on your latest book! How do you feel about the wearing the "writer's suit"?
Great, I'm not afraid of getting too fat for it. A writer should aspire to be able to afford a tailor who will hide his good life.
Unlike the characters in your book, your time is still golden. Are there any new and exciting projects on the horizon?
For now I just enjoy life together with the readers of "Two monsters together".
If you had to choose… Madrid or London?
I don't like to choose, I prefer to share my time. In Madrid there is more light and less theatre, in London it's the opposite.
Speaking of fashion and style, when was your passion for fashion born?
I think around the age of 15 when I bought a shirt with zippers at Boy, the quintessential punk store on King's Road, London.
What is elegance for you in a man? And a woman? What people reflect your concept of elegance?
I don't believe much in elegance. It is overestimated and not well understood… A man's elegance lies in his way of speaking and manicured hands. A woman's elegance lies in her eyes and quietness. My husband is an elegant man because of his common sense and way to walk. Ainhoa ​​Grandes is an elegant woman for the same reasons.
An expert's opinion please. I know you like the Italian style, but also the British. What are the differences between Italian and English tailoring?
Perhaps the Italian is more exaggerated and comfortable and the British more strict but with a leaner shape.
In your opinion, who is part of the intelligentsia of the fashion system today?
Charlotte Casiraghi and her mother Caroline of Monaco.