The New York Times, Sunday Magazine, Marie Claire and Vogue America made the drawings of Jordi Labanda famous 17 years ago. Since then, the ironic vision of the illustrator and designer marks trends. Everyone wants a Labanda in their life!
It is easy to recognize his drawings which reveal a fervent love for fashion, compulsive consumerism, and the passion for exclusive brands, "savoir vivre" and exclusive parties. Welcome to a frivolous, deep, critical and fun world.
Luis Sans interviews Jordi Labanda, who gives us his vision of beauty and art.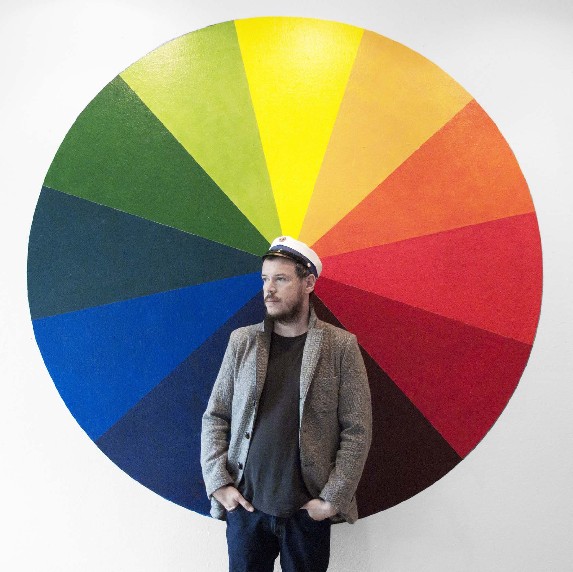 Where do you get inspiration from?
Inspiration is something intangible that suddenly appears. Sometimes it comes from a walk through the Raval, sometimes from a trip to NY, sometimes when I watch an old movie (I just saw "L'Avventura" by Antonioni and I now have inspiration that will last for a while) or flip through a book designed by Brodovitch… but I undoubtedly agree with Picasso's phrase:"inspiration always hits me while working".
How much of your private life moves into your creations?
When I'm at a party or a fashion show or dining in a restaurant … I take mental notes of things that happen because I know that sooner or later it will be useful. I like to visit different environments. It gives strength to my work.
How do you manage to turn your work into a privileged communication tool?
"Communication", that's the key word. I've always been worried about "making myself understood". I am an illustrator and the base of my profession is the ability to express ideas through drawings since drawings are always at the service of an idea or a product. If you understand that, the connection to the public is assured.
What is beauty for you? Can you define it?
Beauty is a mix of things: proportions, charm, harmony… a strange formula that sometimes works and sometimes not. Personally I get bored with academic beauty, the standard, my eye would rather see little flaws that sometimes make something sublime: a nose a bit too large, eyes too far apart … things like that.
Art, design, architecture and fashion; what do you like more? With which one do you most identify?
With Art. Life without art would be terrible. Art helps us to be better, makes us smarter and freer. I always believed that art could change the world … and I still do.
Your most important project?
Right now … moving to NY! I'm leaving after the summer and I really look forward to it.
And which project is your favourite one?
I always feel a special affection for the work I do every week in the newspaper La Vanguardia.
What are you working with right now? When will we see it?
For some time now I have been working with Japanese Vogue doing monthly contributions, I love what I'm doing for them. I'm making a collection of books for girls in collaboration with Ana Garcia-Siñeriz (she is the author of the text and I do the illustrations I) coming in September.
I have also designed a limited edition jacket for Moncler which goes on sale in October. And a new collaboration with the magazine "Apartment", etc, etc, etc