The acclaimed American designer Marc Jacobs transmits new feelings for this winter 2010. The advertising campaign, work of the
fashion photographer Juergen Teller, shows images that want to celebrate the triumph of pragmatism and for that reason take references from the 40's, 50's and 70's.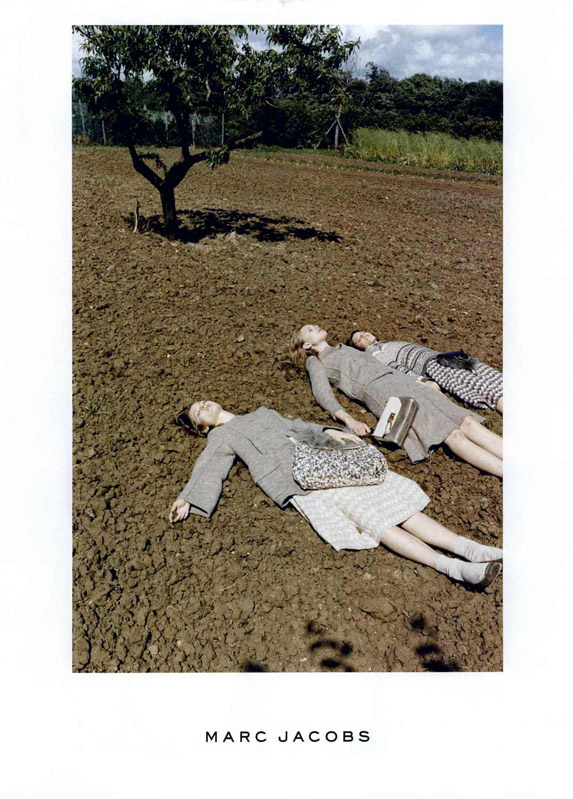 The tailored suits have jewel buttons making them lose their seriousness, the dresses are short-waisted, the skirts are adjusted with gathers that give them volume and the waists are marked with belts that adapts to the silhouette. The tones are muted: gray, cream and navy blue and then suddenly a yellow present in fabrics like wool. And to give light at night, long dresses covered in sequins or silver and gold lame join the velvet and eye-catching applications in leather on collars and cuffs.
What is clear is that the designer has succeeded in completing the so-called "understatement" trend of the 90's, a term that refers to modesty in dress and thus the abandonment of excess