One of my favourite strolls when I am in Paris is along Le Marais. Sited over a marsh or wetland (hence its name), after the construction of the Place de Vosges in the 17th century the area began to attract the wealthiest layers of society, who had smart palaces and residences built, often surrounded by splendid gardens.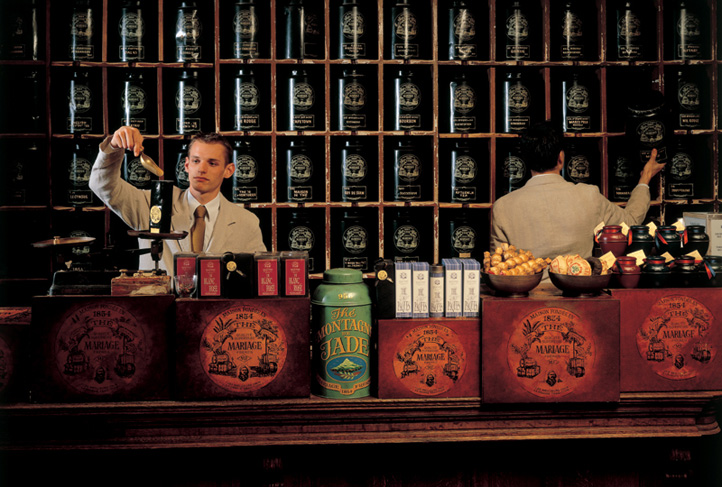 Nowadays this is one of the most chic, cosmopolitan neighbourhoods of Paris, filled with restaurants, art galleries, cafés and charming shops, as well as being the current place of residence of the controversial Dominique Strauss-Kahn and the favourite refuge of a considerable Jewish community which settled here in the 19th century and has its houses and shops around the Rue des Rosiers. Very nearby, in the winding, bustling Rue du Bourg Tibourg, the oldest tea house in Paris is to be found, a true paradise for lovers of good taste and the exquisite.
Mariage Frères, which is the name of this unique establishment, was opened in 1854 by the brothers Édouard and Henri Mariage, descendents of a family of merchants in the business of importing spices from the East Indies in the city of Lille. Since then the family name has been linked to the history of tea, to the refined dissemination of which they have devoted themselves body and soul for many years. The house tasters are true artists who constantly visit plantations all over the world to reserve the best harvests. On this basis, thanks to their extreme sensitivity and excellent memory for aromas, they play with the senses and judiciously mix petals, herbs, spices, fruit, natural oils and aromas to create the most refined of blends.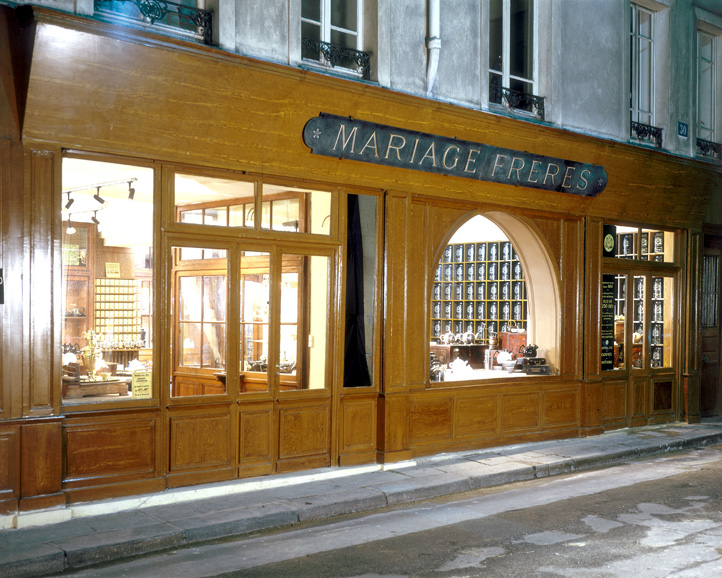 So when one approaches the long shop front of shining wood and gazes into the windows with their displays of teapots, cups, tins with mysterious names inscribed on them and countless artefacts related to the world of tea, one is wrapped in a delicate, evocative perfume that invites one to go inside. And there the adventure begins: an interior with an unmistakeably colonial air with shelves and counters packed with boxes in which the blends that have earned the house its name and prestige are kept like treasures.
Assistants decked out in smart suits suggest names and reverently offer tiny leaves to smell, after asking what time of day and in what circumstances the tea is to be tasted. Then they will thoughtfully stroke their chin, rummage among the shelves and return solicitously with their booty in hand: "Try the Noel, you'll like it," or, "Take the Marco Polo, you'll see how wonderful it is," or, "Rather the Provence," or, "I think you'll come to like Thè à la Russe," or even, "You aren't familiar with the Wedding Imperial?"… There is nothing like allowing yourself to be advised by these experts who know what they are talking about and know their products better than anybody. On my last visit I took away a delicate blend called Tokyo Breakfast whose citrus fruit aroma I find absolutely inspiring.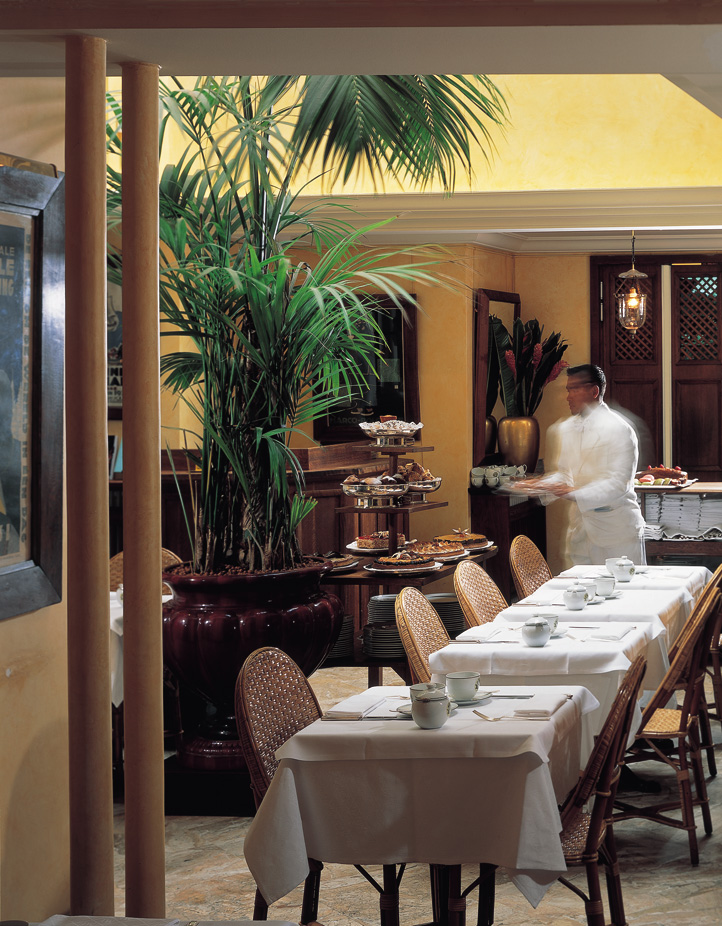 And there is more to come, because at the back of the shop, lit by a skylight which floods the place with overhead light, is a charming tea room where a few tables carefully laid with starched tablecloths invite you to try these exquisite, aromatic teas that carry you away to far-off, exotic lands.
Mariage Frères,
Rue du Bourg Tibourg, 30
Paris
www.mariagefreres.com