From 3 June to 5 September, Somerset House, the dynamic cultural and artistic centre in London, hosts a retrospective of the last 20 years of the enigmatic designer Martin Margiela: "The invisible man of fashion", who just six months ago left his famous Maison Martin Margiela.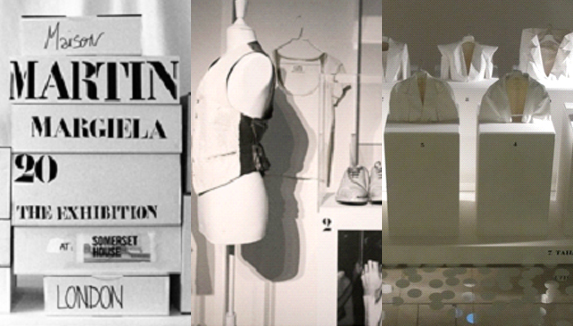 Even though he in reality is the seventh member, Margiela belongs to the designers group Antwerp Six, along with Dries Van Noten, Dirk Bikkembergs, Dirk Van Saen, Ann Demeulemeester, Walter Van Beirendonck and Marina Yee. All of them, with great influence on contemporary avant-garde fashion, have driven the deconstruction of traditional tailoring. While the original group of six went to the Fashion fair in London, Margiela moved to Paris where he first worked for Jean Paul Gaultier.
This retrospective exhibition inaugurates the British Fashion Week. Through the various garments, installations, photographs and films the evolution of a unique aesthetic that characterizes the vision of this avant-garde designer is shown. Over the years, Margiela has examined and questioned the meaning of fashion.