There are few occasions when more attention is paid to how we dress than at our own wedding. This subject raises a lot of questions and finding the best answers is crucial to ensuring such an important occasion is a success.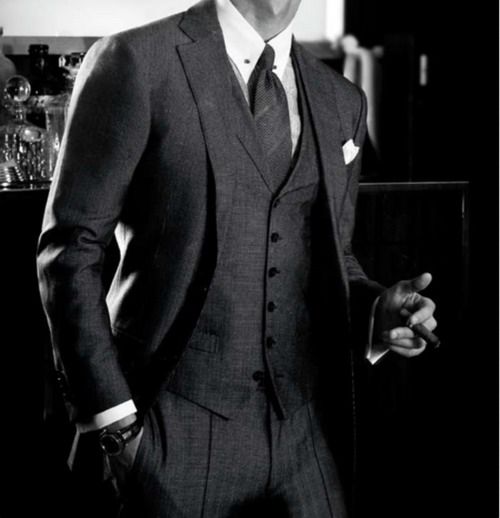 Although throughout this article we'll talk about the different options to ensure we are perfectly dressed, it's important to remember that a wedding is a formal event and, consequently, what we wear should also be formal. Just as, when we do any particular sport, we make sure we choose the most appropriate clothes so as not to clash with our surroundings, when we attend such a symbolic event as a wedding, and moreover we're the focus of attention, then we should also do what is required.
There are basically two possible types of garment for a change in civil status: a morning suit or a normal suit. Although choosing a morning suit may seem to be the right option, there's no reason why a simple but carefully selected suit shouldn't be just as appropriate.
Any groom following classicist etiquette will always bear in mind the formal nature of the event and see a morning suit as his perfect ally. We should remember that, since Victorian times, English protocol has only included two garments within its formal dress code: a morning suit and tails; in other words, over more than one hundred years it has become established that, for formal acts, the choice should only be between a morning suit or tails. That's why, if we agree that a wedding is a formal act, we should opt for one of these two garments; specifically for the morning suit if the celebration is taking place before six in the evening and always in sunlight, while tails are more suitable for later weddings or when there's no natural light. That said, and unless our guests are extremely familiar with this protocol, it will always be safer to opt for a morning suit than take a risk and dress in tails.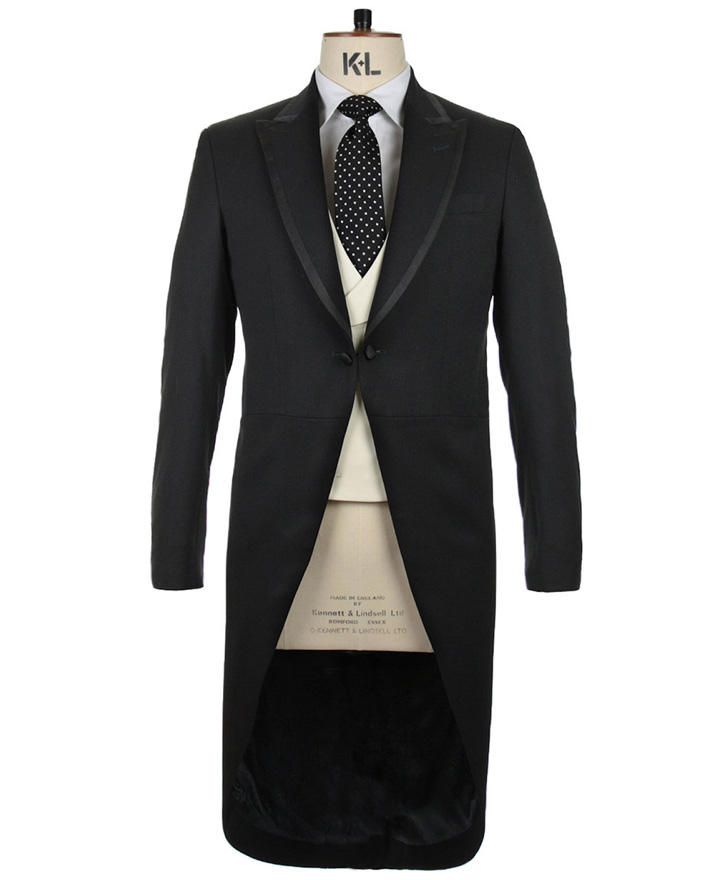 Should you finally decide to opt for a morning suit, as far as possible you should ensure the right choice is made both in terms of the suit itself and its accessories. A morning suit is, a priori, quite a simple garment and its long history leaves little room for innovation. Although a grey morning suit has become customary for morning weddings, an outfit made up of a black frock coat and grey-black striped trousers is still the most widespread and also the most acceptable and safest option.
Some accessories are obligatory, such as a waistcoat, braces and cufflinks. Although you could choose a simple, single-breasted waistcoat, double-breasted is more stylish. If you also choose this in a colour approaching light blue, mustard or even bottle green, then you can add your own personal touch of elegance to the whole outfit. If you've chosen a grey morning suit, the waistcoat should be of the same material and colour as the trousers and frock coat.
There's more margin with the choice of shirt as this can range from the classic plain white to a light blue with white stripes. However, it's important to avoid check shirts or any others with an informal design. Once we're sure which shirt should be worn and the colour of the waistcoat, then we have to choose the other two most important items for the whole outfit: the tie and shoes.
My recommendation would be a tie that doesn't stand out with a striking colour, such as bright red or orange. Instead you should choose tones close to grey or, if you prefer, navy blue or burgundy. Small white circles go well with these last two colours. In any case, whether you choose the classic grey tie or the more contemporary navy blue, what's really important is to avoid stripes or any large motifs. Regarding the shoes, no groom will look out of place in black Oxfords. Although there are beautifully finished moccasins and very elegant buckled shoes, it would be much better to save these for the honeymoon.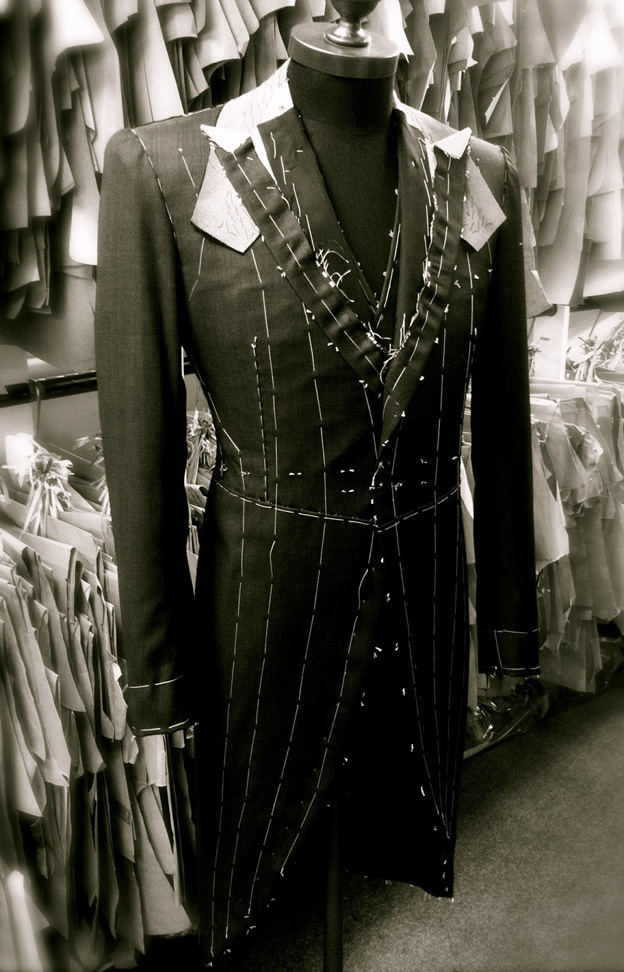 For those who feel a morning suit is too formal or who simply don't believe it's worth the expense, they can opt for the always acceptable simple suit with jacket. Personally, I believe it's more elegant to get married in a good suit with a jacket than in a rented morning suit.
Wearing a normal suit is as valid an option as wearing a morning suit. However, even if you opt for a "simple" suit, you should not forget the formality inherent in a wedding. So, for example, you should avoid bright colours or metallic tones. Grooms who go for a dark coloured suit cannot go wrong. Dark grey in the morning will always be appropriate, although navy blue is even more so given the seriousness of the event. It's important to wear something special on the day and not use a suit you could wear any day of the week to work. One elegant and highly acceptable option is provided by the three-piece suit, i.e. a suit with a waistcoat, where the latter adds that extra note of formality and elegance required for the outfit.
For those grooms who prefer not to wear a morning suit, another option is the double-breasted. Although, a priori, many grooms may feel this kind of cut is somewhat out-of-date, we should remember that a double-breasted suit is extremely contemporary, as demonstrated by the most stylish men in the world.

Whether you choose a three-piece or a double-breasted suit, you can allow yourself to wear somewhat more lively accessories. Nevertheless, it's important to bear in mind that it will always be safer to go for a more conservative option than a more aggressive one. That's why the shoes, just as I mentioned when talking about the morning suit, should be black with laces, and check shirts should be avoided. The tie can stand out more than with a morning suit but it should never detract from the face or become the main focus of attention.
Before you finally make your way to the location of the wedding, you should display your great knowledge of the most elegant attire and, if you've decided to wear a buttonhole, you should make sure the stem is placed firmly in the hole of your lapel but remains hidden behind it.
Finally, if your aim is to achieve the utmost in refinement, then you should put yourself in the capable hands of a good tailor and allow him to create the morning or any other kind of suit that can make the most of your good points and dissimulate any defects.
Before ending this article and wishing all grooms the very best for their special day, I'd just like to add that it's not appropriate to wear a dinner suit or tuxedo to a wedding. This was designed as an informal garment for evenings of pure entertainment, such as prize-givings, opera premieres, country club dinners, etc. And, precisely because this garment is informal and because of the formality represented by a wedding, a dinner suit has no place there.