The magical atmosphere of a mysterious Edwardian residence in the county of Oxfordshire in England has this time served as the backdrop to Mulberry, the British essence luxury brand, to recreate and bring to life its latest winter collection 2011. Two shy models, Julia Saner and Tati Cotliar, represent the core values ​​of the house in an environment where the autumn colours are more real than ever.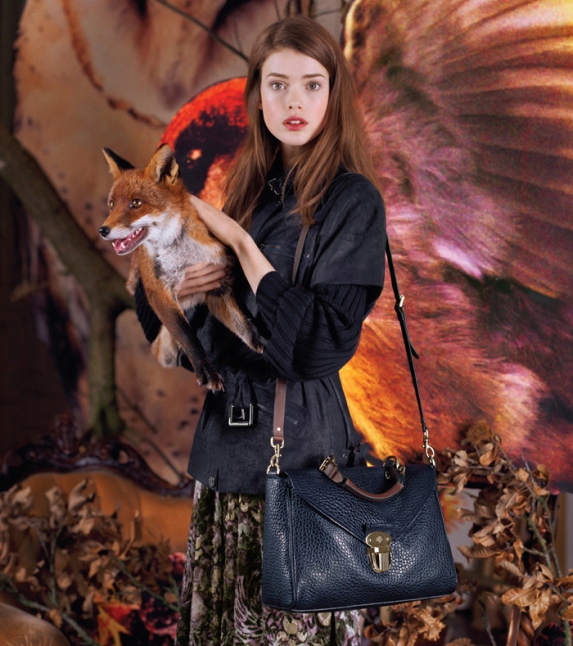 The firm has relied on the good work of the English countryman Tim Walker, who has given a well deserved prominence to the more representative accessories, surrounded by foxes, beavers and huge two-dimensional birds that seem to come alive.
The images seem to speak for themselves and amid the bucolic autumn setting the mythical Alexa bag appears, which celebrates its first year and it has already experienced a thousand interpretations. From exotic skins of ostrich, crocodile, and stingray to shiny young patent leather and in all the colours of the rainbow. This season takes on, among others, relaxed browns, burgundy, lead grey and bronze. Come to think of it, it's no wonder that the beautiful model Alexa Chung, who inspired the creation of the bag and gave it its name, fell rendered to its charms.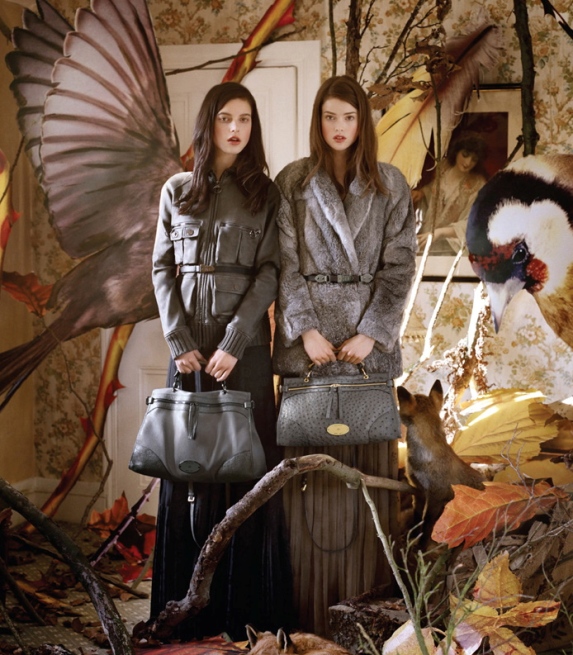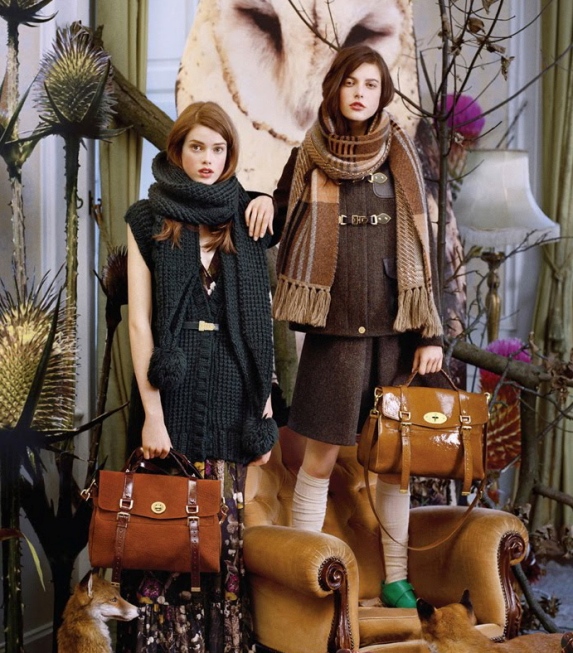 The Bayswater model is also reinterpreted in no less appealing colours like bubblegum pink, onion red and fisherman's boot green. Considering everything we think that the spoiled Mulberry bag will continue to maintain the seal that its creator Roger Saul always defended.