"My intention is to create something alive that is able to say new things. I want my perfumes to have their own intelligence, and not only be slaves to my expression"
Alessandro Gualtieri, creator of Nasomatto
Composing fragrances that specify an idea, express moods or convey an emotion to the one who smells it is certainly an arduous task that requires technique and imagination. Alessandro Gualtieri, the creator of the Nasomatto fragrances, has proved to possess all these skills. After 18 years working for brands like Versace and Valentino, the perfumer from Milan has now created his first fragrance line with which he aims to move away from the established market rules and contribute with his speciality, filling each aroma with his personal experiences.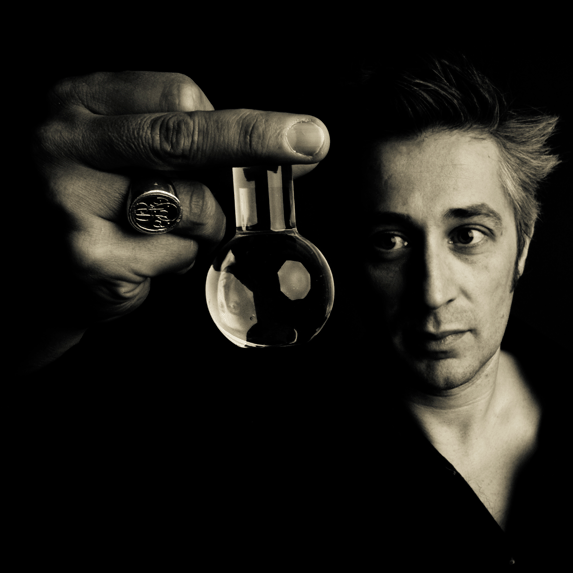 Everything from a meal to a walk in the park or the most sensual aromas have been a source of inspiration to Alessandro Gualtieri when creating his first fragrance line, Nasomatto.
The result is a collection aimed at people who seek to distinguish themselves through their perfume. It is a collection consisting of several independent fragrances with incredibly evocative names almost with a touch of madness.
Duro is, above all, a male fragrance designed to highlight the masculinity and virility.
Narcotic Venus is the female equivalent, being a manifestation of the overwhelming female sensual power.
Peace and universal harmony are found in the Hindu Graas bottle, while Silver Musk adds a magical touch to the collection, being thought to cause the magnetic effect of a superhero.
Absynthe is undoubtedly the most rebellious of the fragrances designed to cause unexpected and irresponsible behavior.
For the woman who wants to escape and experience the unexpected tranquillity in resigning to herself, the perfume Nude brings out the deepest feelings.
And finally, Black Afghan is the latest Nasomatto creation. It is a totally black unisex fragrance which manages to create the effects of temporary happiness.
You'll find the Nasomatto fragrances now at Santa Eulalia. Welcome in and choose the Nasomatto fragrance that best defines you.