Tomas Meier, the creative director of the firm, has managed to turn Bottega Veneta's accessories into objects of worship. They are without doubt the perfect marriage between sophisticated luxury and artisan spirit. Bottega Veneta has its own workshops and a team of specialized professionals with one unique and important purpose: to create unique and high quality pieces in excellent design.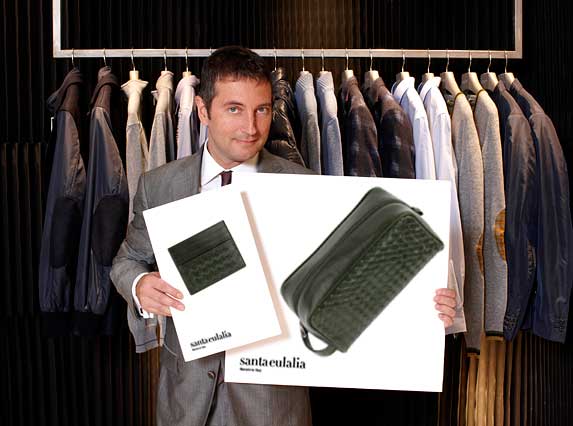 Their famous braided leather has become the brand's DNA and they reinvent it season after season turning each and every one of the accessories into an object of desire for both men and women.
Today our shop assistant Daniel presents two of the most useful everyday Bottega Veneta accessories for men:
Daniel shows us a credit card holder with the unmistakable Bottega Veneta braided leather in shades of green. Braided leather is used again in the toilet bag which also comes in green. These accessories show that luxury, quality and design are not only reserved for special days, but can be integrated into everyday life.
The products are already available at Santa Eulalia.