Santa Eulalia is already a step ahead of the new trends opting for some of the freshest and brightest colourful looks, the main protagonists of the spring-summer 2011.
Nicolas Ghesquière is one of the great designers who joined the magic of colours so much that the spring-summer 2011 collection for Balenciaga radiates with its own light. Our shop assistants, Lavinia and Jesus present a preview of the best accessories from the prestigious French firm.
The more sophisticated touch of Balenciaga is very present in the electric blue suede peep toe shoes that Lavinia shows us. The options are endless: they can become the highlight of your white dress, a colour that is coming strong next spring. However, the more adventurous woman may opt for creating a total look, making the colour the undisputed star of the outfit.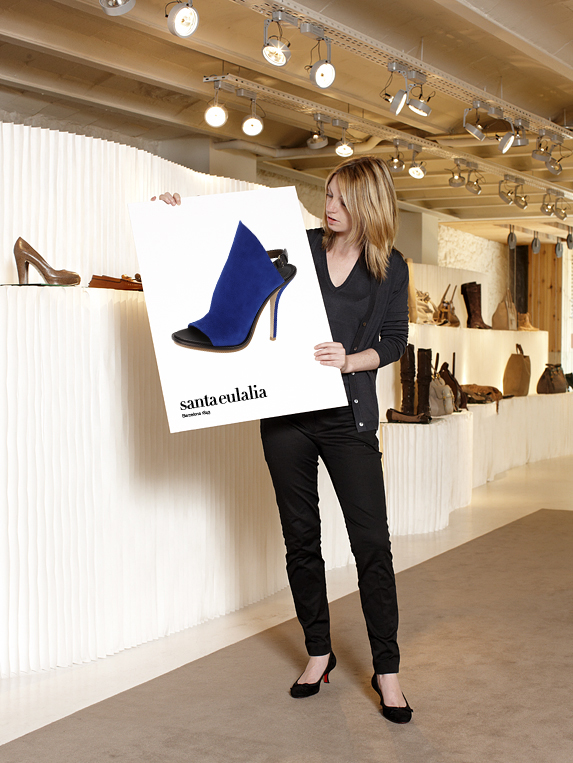 Jesus gives us the latest version of the classic Balenciaga bag. The strap is adjustable making it the ideal complement to join us in our daily life. The pink tone will make it the centre of your spring day outfits.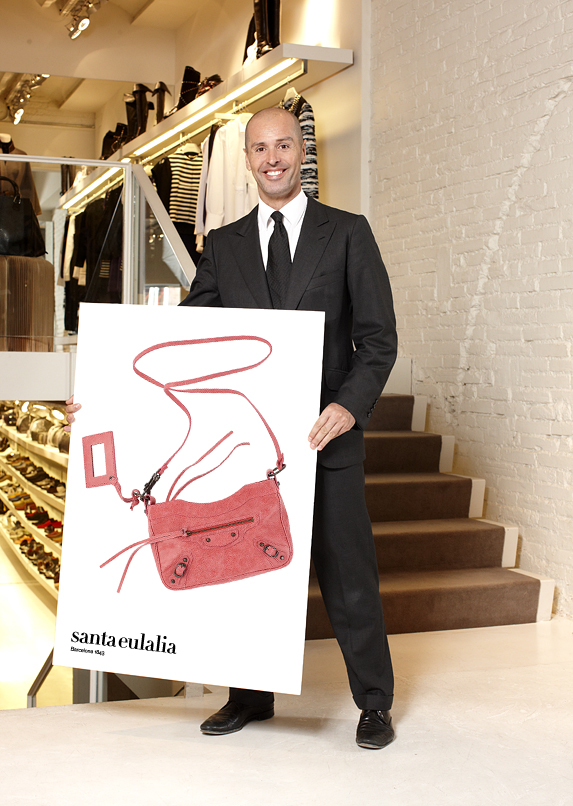 The fashion world never sleeps, so stay tuned the next few days because we will continue to present new proposals available at Santa Eulalia. We can tell you now that the fluorescent colours will definitely set the trends spring-summer 2011.