The American designer has got together Freja Beha Erichsen, Karl Lagerfeld's fetish model as well as a regular at the Balenciaga fashion shows, and the very young Nicholas Hoult, who once again returns to work with Tom Ford, in the campaign images for Winter 2010.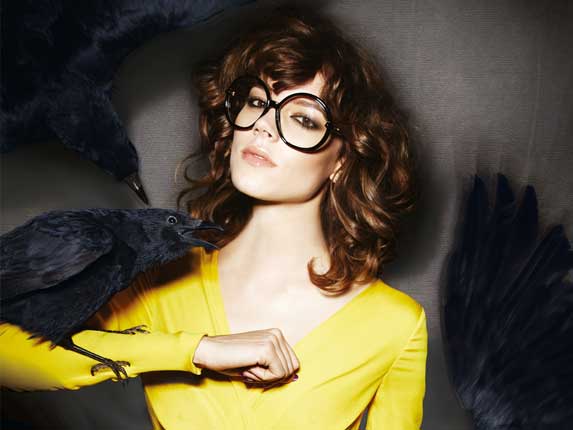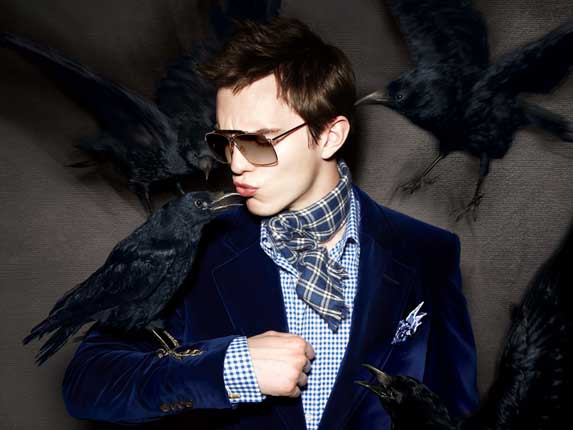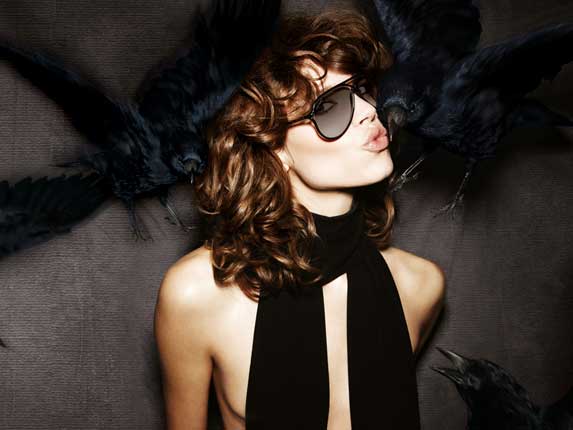 As a clear tribute to Alfred Hitchcock, the attractive models pose petting and kissing the crows. Unlike the famous movie "The Birds" where Tippi Hedren was attacked by hundreds of birds, the models are warmly welcomed by them.
The clothes, obviously from Tom Ford as well, accompany the retro eyewear worn by Nicholas and Freja. Tinted glasses, XXL sizes, golden frames and sixties inspired shapes have been the leit  motiv for the designer when creating the collection.