Humberto Leon and Carol Lim are proud to be American, and their Californian roots come out in their spring-summer 2014 collections for men and women, where the main theme is water.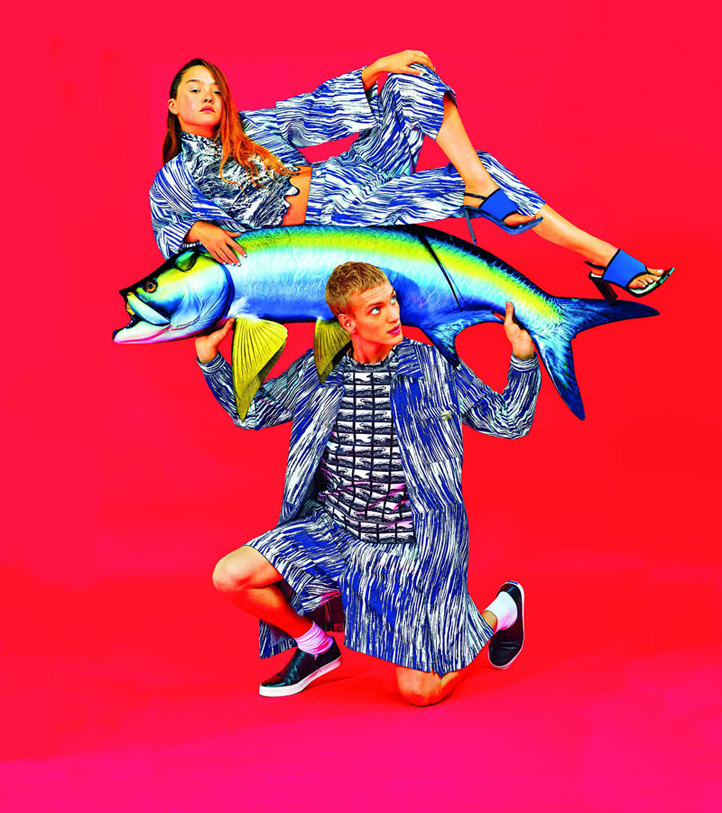 The collection for men contains references to the underground movements and subculture of the localities on the Pacific seaboard, fusing an urban style with a different, more relaxed one focusing on the beach.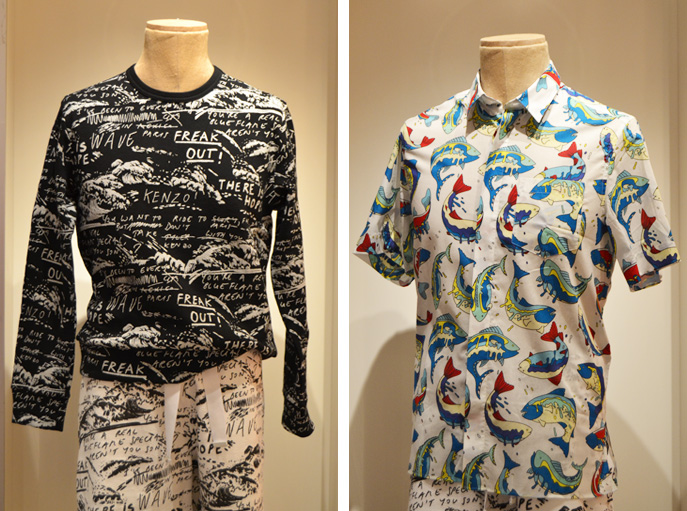 In their search for a balance between the natural and the technical, Leon and Lim have used fabrics ranging from cotton to nylon. The prints look as if they were hand-drawn with a maker pen on a background filled with waves and water in blue tones, by illustrator Raymond Pettibon.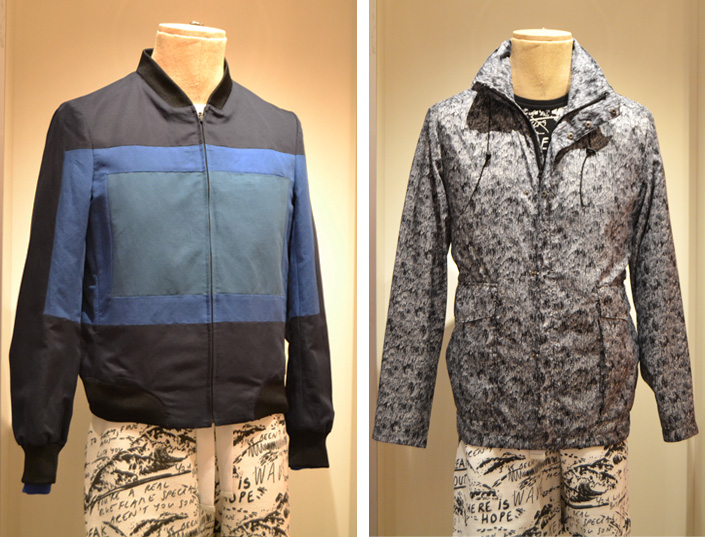 In the collection for women too there are multiple reinterpretations of the colours and movements of the sea, with prints that combine geometrical and graphical motifs with other hand-drawn water-related ones.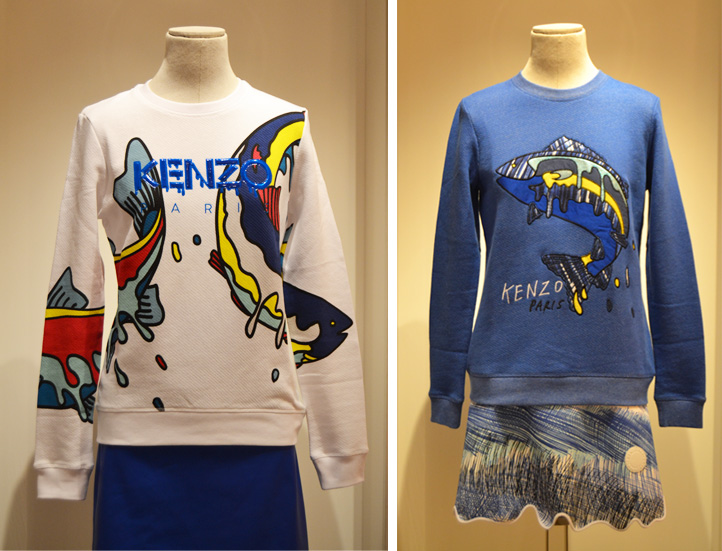 Dresses with large openings to allow the sea breeze to pass through and embroidered crop tops simulating the sinuous crests of waves on the sea are the key pieces in the collection.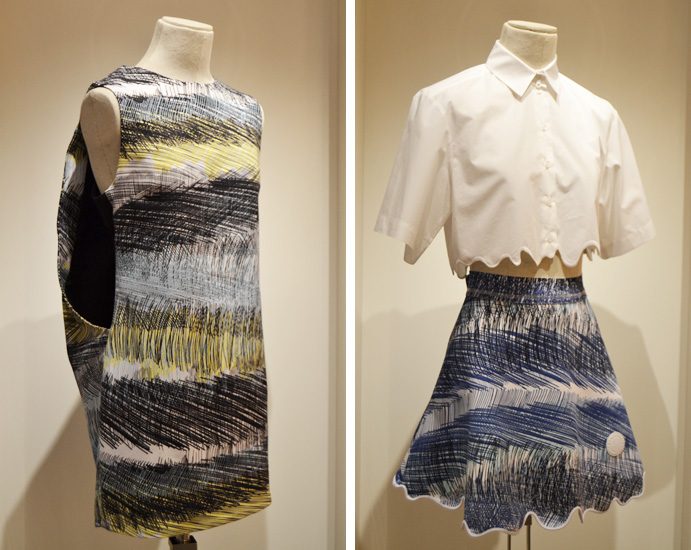 With the aim of cooperating with the Blue Marine Foundation in the struggle against over-fishing, Kenzo has launched a line of sweatshirts and T-shirts with the slogan "NO FISH NO NOTHING". Part of the proceeds from the sale of these items will go to the foundation.