Chanel was little, so she did her best and insisted on being big. There is not one Coco, but her small figure housed thousands of Cocos. Contradictory, austere, ahead of her time, and even after meeting so many people in her life she lived alone and true to her style she confessed "I continue alone, alone. More alone than ever. I do not want to add ellipsis dyeing my melancholy isolation unworthy of my temper. I simply found that I have grown, I've lived and I get older alone". She was not alone, she was lonely.
As a child she really was alone, however her character –the bad type, sometimes called temper- made ​​her forget that her life was a journey from the orphanage where she grew up to the halls where she and her friends (from Misia Sert to Jean Cocteau, Colette, Picasso and Stravinsky) peered into the world.
The tragic death of her true love in an accident made it impossible for her to devote herself to anyone but herself. Thus her dedication to high fashion and living without ties led her to create dresses and suits for a free woman, far away from the glitz of the era. Couturier Paul Poiret came out with an ironic and cruel comment, "What has Chanel invented? The luxury miserabilism."
That adjective has made her an icon, her brand high status and her person a myth.
She was always hard on herself and others; she spoke demystifying about fashion and made it clear that we must talk about it with passion but without exaggerating or making literature or poetry of it because "a suit is not a painting or an opera". She was used to think freely and possessed the intelligence and genius of someone who imposes her ideas. Balance and good sense seemed boring to her so she converted costume jewelry and the casual into a gesture of elegance.
Many great photographers portrayed her: Horst on a couch of a great lady, lying down, indolent and magnetic. Horst knew that taking a good picture of Chanel would open many doors, and he made a great effort and left a portrait that is now part of the icons of artistic photography.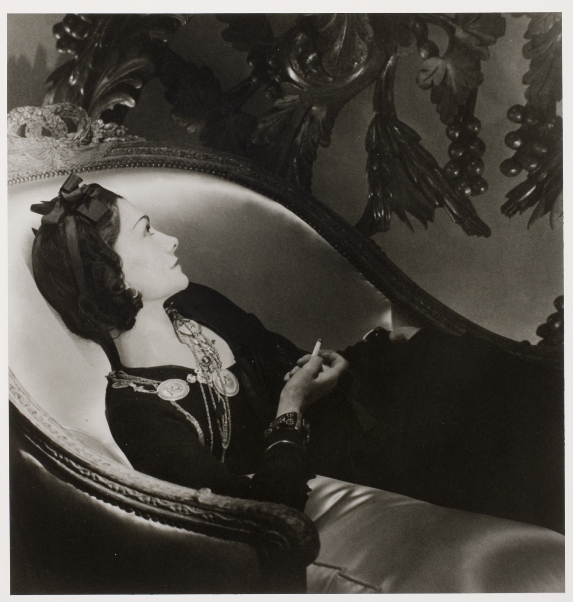 Horst was a friend of Chanel and Misia Sert, the muse of the Ballet Russes of Diaghilev. The photo was commissioned by Vogue that had asked the Mademoiselle to pose for the photographer. She accepted, and even did something she never did. She went to the studio of the fashion magazine where she was photographed. When she saw the photos she told him it was good photos of her dress, but not of her. Horst replied that to do a good portrait it is important to maintain contact with the sitter; you have to know the person. Chanel then invited him to dinner at her apartment at the Ritz with the fashion editor of Vogue. The next day, Coco went back to the magazine and said that this picture was for her and she would pay for it. She was delighted, ordered several copies and asked Horst for the bill. Horst replied that he would be happy to give them to her for free. On a visit to Horst's house Coco did not fail to note that the apartment was nearly empty. Next day she asked him to come over to the Maison Chanel. When he arrived, she showed him a warehouse full of furniture from her previous home. It was luxurious furniture with signed pieces. Chanel told him to choose what he wanted. Her gratitude has made this photograph one of the best paid ever.
Coco said that "a woman can be very dressed up but that does not make her more elegant" because she knew that style does not come from clothes. She distinguished elegance; she could smell it, just like Horst. They were two people that surrounded themselves with luxury but never vulgarity.
Years later, the most important French photographer of the century, Henri Cartier-Bresson, portrayed Chanel but this photo does not show her "grandeur" but the soul of a loner. To be a myth you must start by being different, and she was.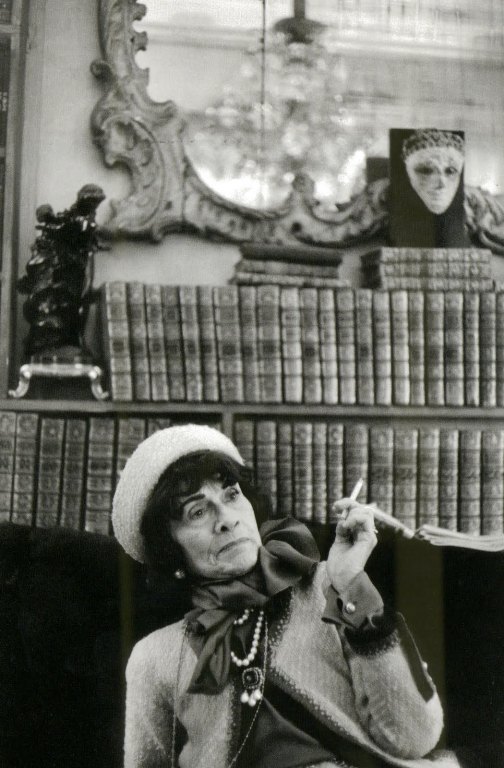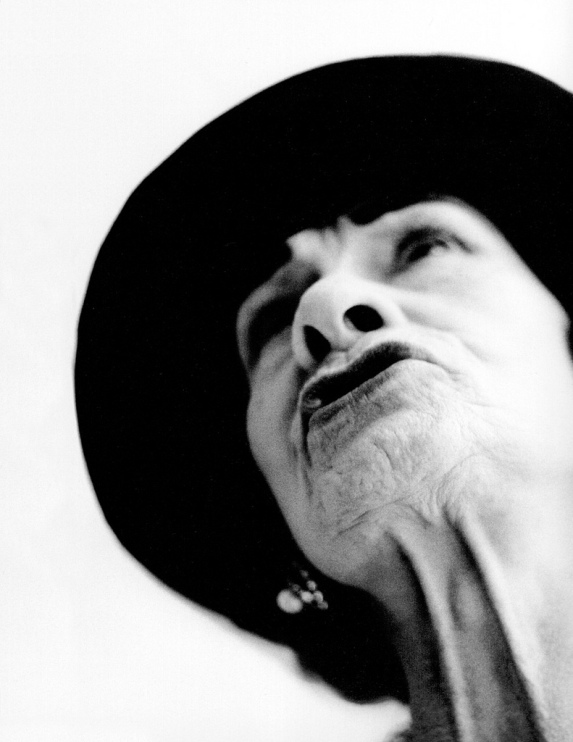 Only great photographers portray the myths.