During the 14th and 15th of October, Santa Eulalia will offer its first online outlet through their Facebook page.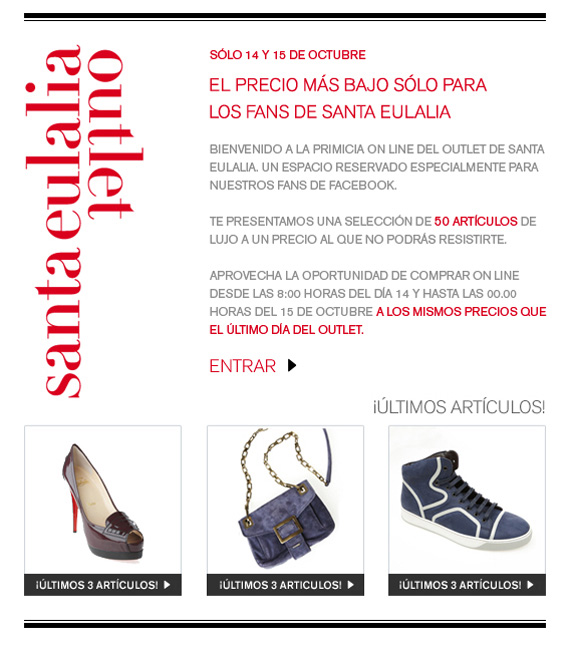 In a space reserved exclusively for Santa Eulalia fans, a selection of 50  luxury items for both men and women will be available at irresistible prices. Brands such as Jimmy Choo, Christian Louboutin, Lanvin and Moncler as well as many other exclusive international brands that are part of the usual selection at Santa Eulalia, will be available.
Santa Eulalia gives you the opportunity to buy online the 14th and 15th of October at the same prices as the last day of their regular outlet.
To enjoy this opportunity, you only need to become a fan of Santa Eulalia on Facebook.
See you there!