On the occasion of the International Week of the Fight Against Breast Cancer, 17 to October 23, Tous and Santa Eulalia are supporting Fundación Fero that contributes to the development of research in the oncology sector. The main objective of this partnership is to get charity funds in order to invest in breast cancer reserching. For this reason, yesterday, October 19, Santa Eulalia presented in the Pop Up Store an exclusive designs created by Tous. You can find them until the next November 21!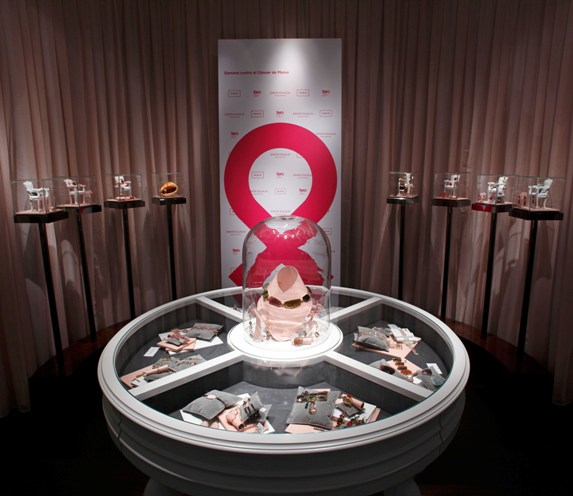 The protagonists of the evening were Luis Sans and his wife Sandra Dominguez of Santa Eulalia, Salvador Tous and Rosa Oriol and the President of Fundación Fero, Piru Cantarell receiving guests and then giving a brief speech thanking for the support.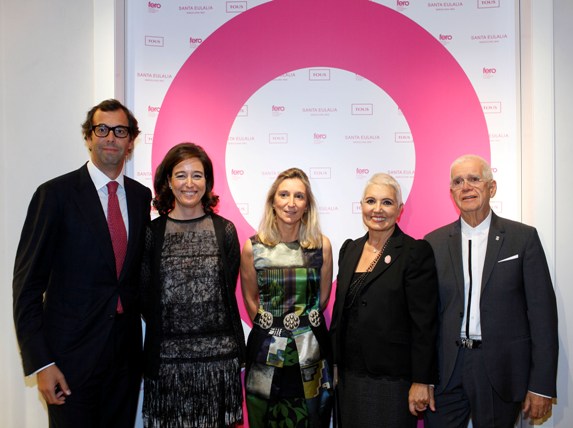 Rosa Oriol, vice president and creative director of the jewelry company said: "I feel really satisfied working on this project! I am proud to contribute to the fight against cancer. I suffer this disease really closely as so many people. It is gratifying to work with the full development of research projects that Fero drives for years".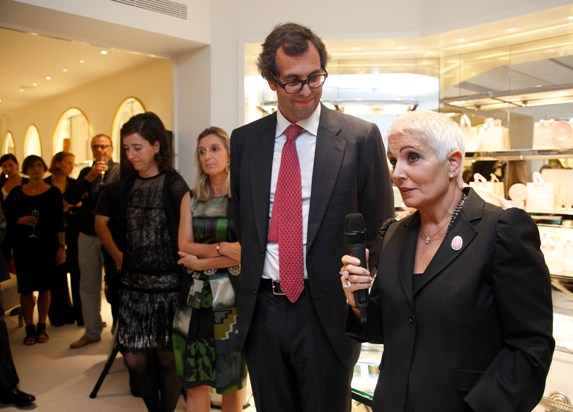 Sandra Dominguez explained that "Santa Eulalia supports Fundación Fero giving our Pop Up Store at Tous's disposal for revenue purposes. We hope with this act of solidarity keep providing resources to overcome breast cancer. As a woman and mother I have always supported this disease. I feel very close and deeply respect the courageous struggle of all women who suffer this cause".
Piru Cantarell, Fundación Fero director said that "from Fero we would love to express our deepest gratitude to the firms Santa Eulalia and Tous who sympathized with Fero with the occasion of World Day against breast cancer on 19 October. The involvement of these two brands is maximized supporting this cause, which unfortunately has an important presence in our society. Initiatives such as Tous and Santa Eulalia, make possible the collection of funds to carry out further research and scientific advances. Our goal is and will fight breast cancer and fight for their eradication."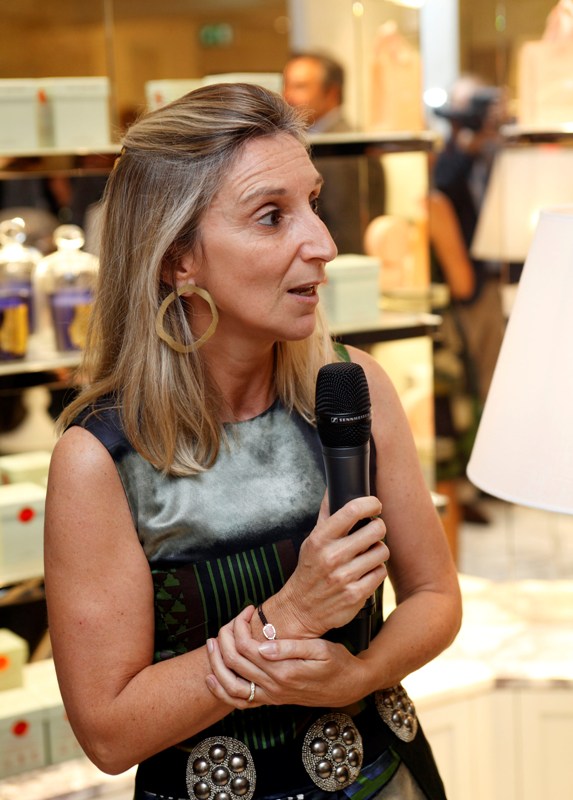 The event was a sponsor of emergency, Ana Rodriguez, who has shown an unbeatable elegance and simplicity and has shown his admiration towards the project in this sum for the fight against Breast Cancer.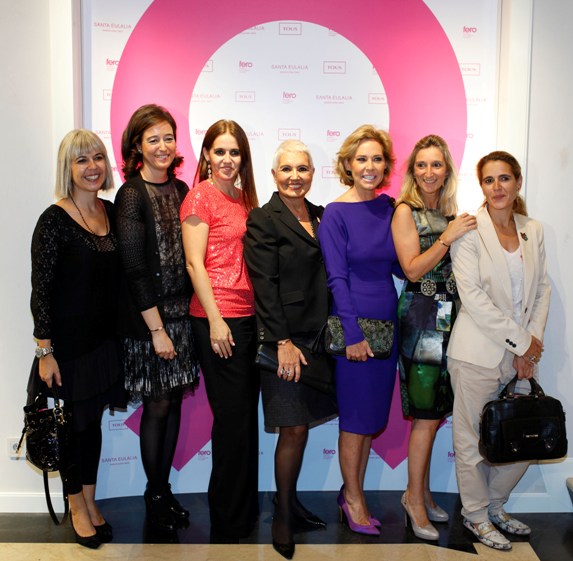 We also have the presence of the "it" bloggers who also wanted to show their interest and support for the project.