If fashion was a game it would be "fabric, pattern, scissors". Indispensable tools in a world that season after season traps us and seduces us with its trends. In the ecosystem of fashion, heroes and villains are playing the game to get the best critics, the most desirable models and photographers and the greatest number of pages in the biggest magazines.
Santa Eulalia opts for the New York quartet Prabal Gurung, Vera Wang, Frank Tell and Altuzarra.
Prabal Gurung of Nepali origin marks trends in each of his creations that absolutely radiate femininity. Dresses that are tight below the knee give way to the always so elegant folds and drapes. Floral prints in light blue, saffron yellow or orange join earth tones, black and white. For evening, cocktail dresses come off the body with large sequins or maxi fringes. It is an incredibly chic collection.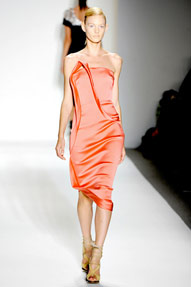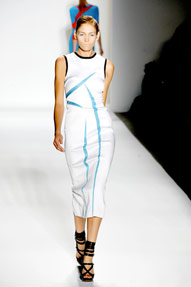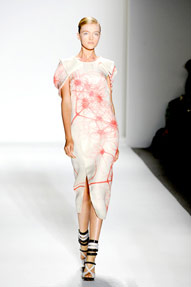 Vera Wang finally comes to Santa Eulalia. Unleashed creativity is one of the things this American fashion designer can boast with and she is mostly known for her acclaimed wedding dresses. But Wang doesn't want to abandon the romance of everything and for her latest collection she looks at what's sweet covering the women with pleated tulle dresses in shades of citrus, light blue or soft pink. In contrast, black is always present in her collections and this time the clothes make us think about martial arts. Rope belts as worn by Japanese sumo wrestlers complete the outfit in combination with organza trousers and asymmetrical padded vests.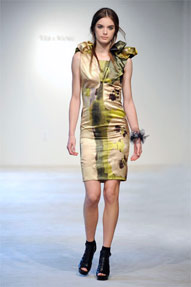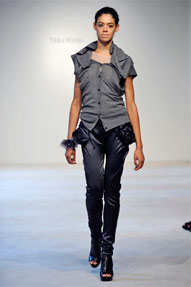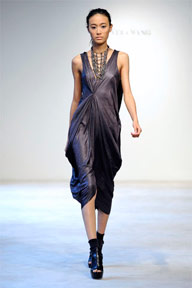 The Spanish talent Frank Tell has entered through the front doors of Santa Eulalia. Perhaps the wise intuition, that in a not too distant future, this cosmopolitan Catalan of modern fashion could become one of the greatest in fashion led us to save a space in our house, as we did with Balenciaga, Rabanne and Fortuny in their days. The collections of this Spanish designer, lover of fabrics like satin and lace, will be displayed in elegant display cabinets. He gave the summer 2011 collection a chic touch with suits where the trousers in gray, black or white graze the ankle. The strength of the collection were works of art in the form of asymmetric knitted and woven Devore wool sweaters, giving that life to the collection that the designer was looking for.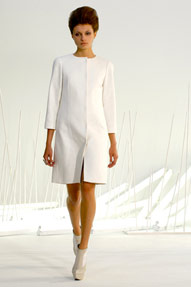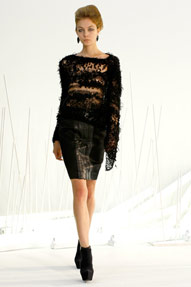 Altuzarra is one of the geniuses of the Big Apple. After passing through the workshops of Marc Jacobs and working for Riccardo Tisci at Givenchy the designer, with French and Asian blood running through his veins, has turned American fashion around. His passion for tailoring was present at his last fashion show which was a breath of fresh air for the hot summer ahead. With the expertise from the great fashion designers he mixes without fear materials like python and metallic leather in long tunics, giving a tribal touch to each of the garments. Basic colours like navy blue, black or angelical white are combined with fluorescent accessories giving an ultra-feminine side to his creations. This designer knows that a collection without surprises may fall on deaf ears.