Elton John buys photographs every week. It seems that he has changed to a healthier addiction of collecting photography. He has surrounded himself with good advisers, he always buys from the same galleries and he lives with his photographs. At his home in Atlanta there are about nine hundred pictures on the walls. The rest of the collection has begun to fill his other houses. He is a collector who is unable to keep his art in a warehouse, he needs to touch, see and look again and again at his art. He says he likes to walk around the house, lighting candles, letting the artworks talk to him. He buys both for himself as well as others and he makes special orders as well as produces art himself.  From Sam Taylor Wood he asked something erotic, and got a triptych called Love, Lust, Desire that now welcomes all who enter the library of his London home.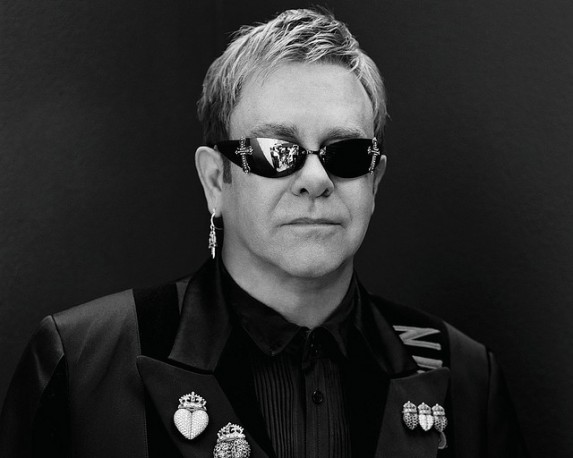 But let's go back a few years: We're in 1991, and a rock'n roll star just out of a long drug rehabilitation. He is staying with friends in France and David Fahey (gallery owner and friend) opens a briefcase with photos of Horst, Irving Penn and Herb Ritts. The rock'n roll star immediately buys twelve of them and puts them in his suitcase. When he comes back to his new house in Atlanta and looks at the walls and his recently purchased photos, he asks himself: And now what?
The life of Sir Elton John has a turning point in 1990 when he enters rehabilitation and after which photography appears in his life. In 1989 before entering the rehab program, he sold many of his possessions in four fabulous sessions at Sotheby's. Among the objects were records, singles, books, magazines, sculptures and bronze sculptures… the collector just kept what he called his classics. Once he had cleaned out his house he disappears for a year during the rehabilitation. When he returns to the real world, though it sounds cliché, everything is different. He is more lonely perhaps. And in that moment of introverted silence he stumbles upon a folder of Horst, Penns, and Avedon that he can't resist.  The photographs call him, he replies, and since that day the artist and the art continue talking. An addiction that cures. The beauty soothes.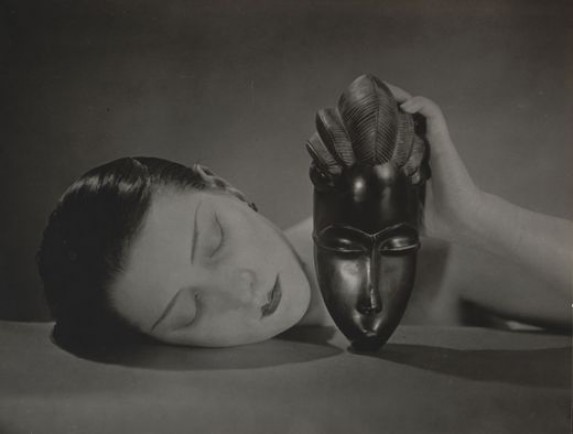 Elton John believes in getting advice from professionals when it comes to his collection, but he only buys what attracts him. He associates photography with a new life and enjoys it. His collection represents his life, his desire, passion, sexuality. He enjoys images. In the collection you'll find, among many other things, Identical Twins by Arbus in postcard format (it was the invitation that the photographer sent to Walker Evans for her exposition) and Glass Tears by Man Ray, an icon in the history of photography. Before he decided that his photos could also decorate his other homes there was a time when, for reasons of space on the walls in Atlanta, he began buying only small images. He has neither enough space nor time. Curiosity guides him.