Don't go out this spring without that chic detail that puts the finishing touch to your outfit. Roll up your trousers! It seemed like the fashionistas were already quietly suggesting that it would be the next trend and little by little we could see them with the trousers rolled up in the various meetings of the fashion world. But now we can really say that that an "it" has been born. What better showcase for fashion than to go out and look at outfits!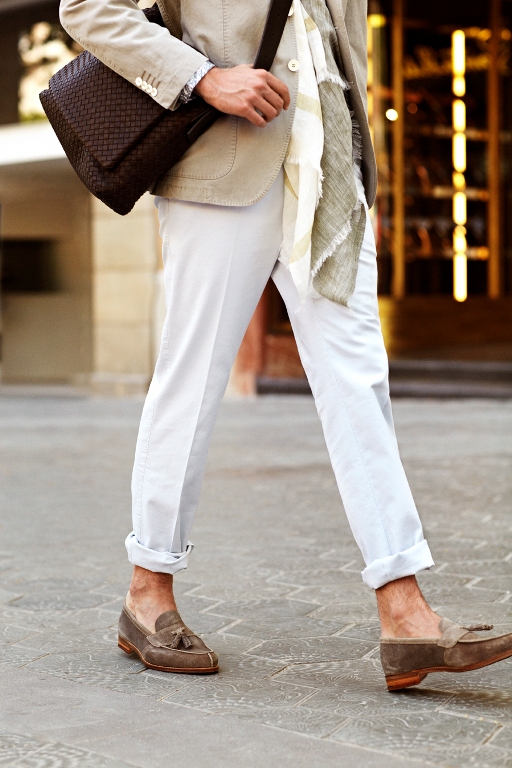 Bag Bottega Veneta, shoes Tricker's, scarf Etro, trousers PT01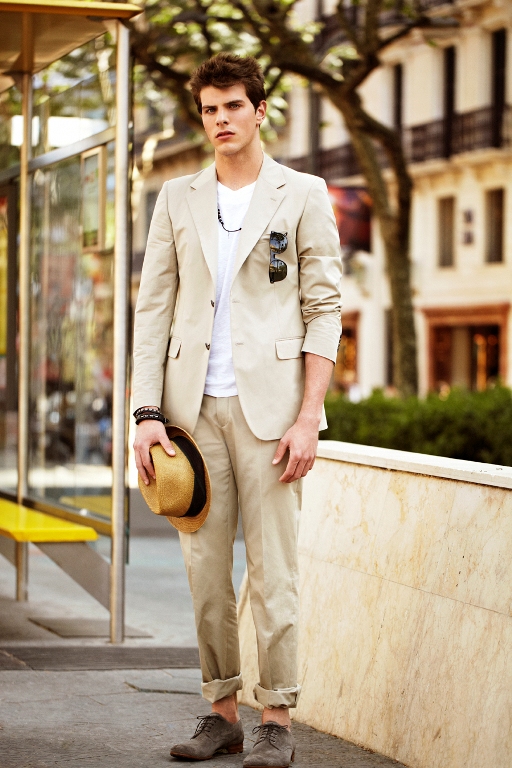 Suit Prada, shoes Prada, hat Lanvin, sunglasses Persol
How many times haven't we thought… what will the next trend be? Without realizing it, in many cases the next trends are not a result of the Fashion weeks in Paris, Milan, New York or London, but rather the opposite, they come from small elements that you one day include in our look and it gradually becomes an essential in our closets. So from now on guys, show off your shoes!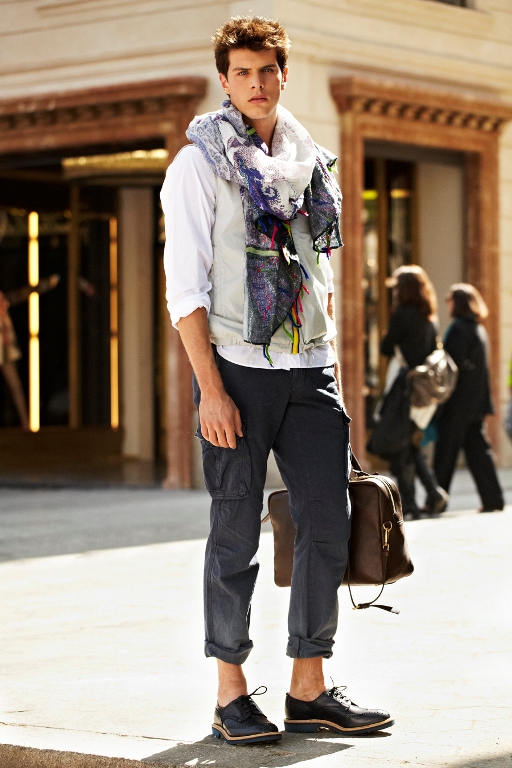 Shirt, vest and bag Prada, scarf Etro, cargo trousers Incotex, shoes Tricker's
It's not only the shoe lovers that will be able to show off their good looks but also the accessories freaks. This season, do not resist and do not hesitate to wear all those great details that add colour to your looks. Tricker's leather shoes in green, blue or suede, endless scarves from Etro that will light up your face or even leather maxi bags from Bottega Veneta and Prada are ideal for a day of shopping.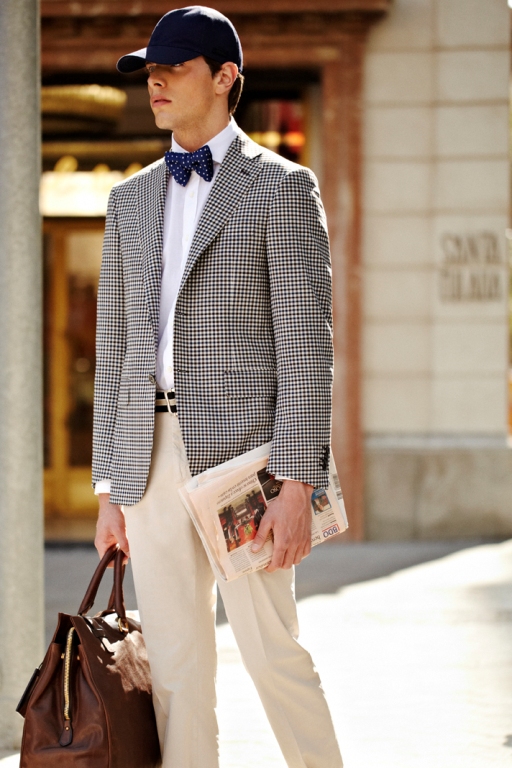 Jacket Canali, Bow tie Tom Ford, Trousers Incotex, bag and cap Prada, shirt Brunello Cucinelli.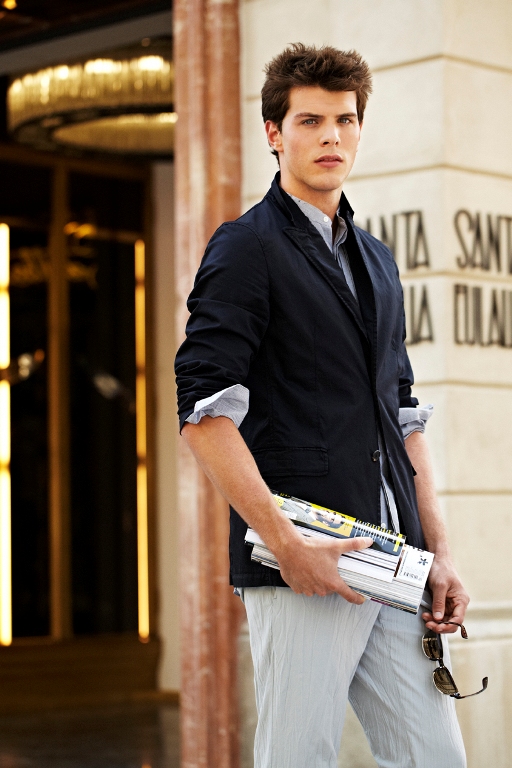 Jacket Jil Sander, shirt and trousers Neil Barrett, sunglasses Bottega Veneta
Another safe bet that will not disappoint you is the sunglasses from Persol, Tom Ford's classic bow tie or the unmistakable Prada caps.
Without doubt, this is the year of the accessories!