"Fashion creates victims, and style creates men". With this strong affirmation, French filmmaker and journalist Hugo Jacomet gave the starting signal for a round table organized last Saturday by El Club del Aristócrata and Santa Eulalia in the Equestrian Circle.
We enjoyed a convivial gathering around the importance of craftsmanship in masculine elegance, and had the pleasure of inviting the master shoemaker Pierre Corthay and Lorenzo Cifonelli, who represents the fifth generation of France's most appreciated tailors.
It is difficult to summarize the two hour master class in a post, but today we can say that style has little to do with the clothes and much to do with the emotions, despite the strict desire of the English dress makers. In Italy they enjoy breaking rules and make slim cut jackets. But people in the know, know that shoes completes any look. Discretion always gets the upper hand.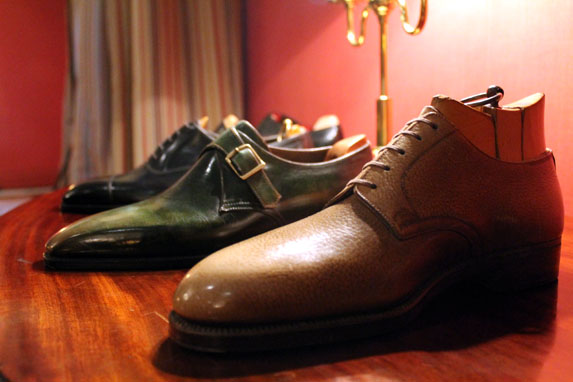 And you shouldn't underestimate the Chinese market, because 20% of its production is quality craftsmanship, although they equivocally always work against time.
If you want to learn how to wear a suit "comme il faut", return to Hollywood in the '50s when actors dressed without a stylist. Or just ask to Cary Grant.