It seems like the motto "reinvent yourself or die" is trendier than ever and that is exactly what the British firm Pringle of Scotland has done this season AW11-12.
In collaboration with five students from the renowned fashion school Central Saint Martins College of Art and Design in London and under the supervision of Professor Louise Wilson, the iconic knitwear firm has made a capsule collection inspired by their own archives.
The Archive The Project 1815 – 2011, marking the 196th anniversary of the brand and consisting of twelve pieces designed by Viktor Smedinge, William Hendry, Estefania Cortes, Timur Kim and Yeori Bae is a collection where cashmere, bright colours and "animal print" get centre stage. Here you have four of their garments…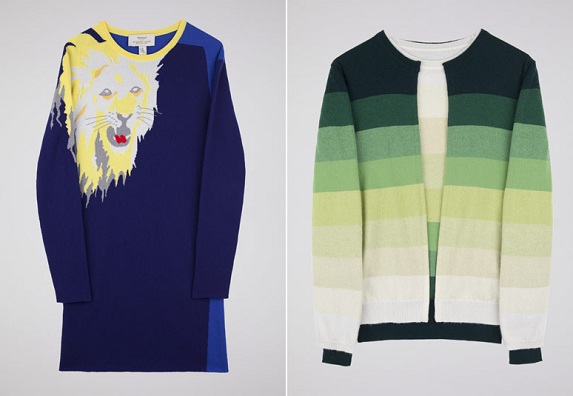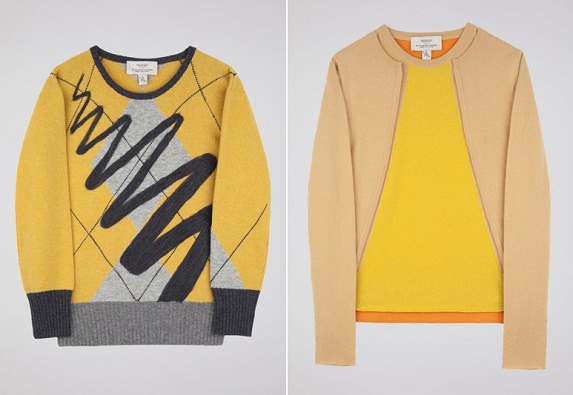 Discover the secrets of the making of the collection in the following video and Professor Louise Wilson's experience of the project in the interview below by ID Magazine and Dazed UK:
Question: Before starting the project, were the students aware of the history of Pringle?
Louise Wilson: The students knew Pringle but were unaware of the rich archive that they later discovered working on this project.
Question: What did you think of the project when Pringle first presented it to you?
Louise Wilson: I thought it was a good project with many possibilities and a great opportunity for students to work in a company based in the UK and of course a way to revive all those memories buried over the years.
Question: What did you need to be able to complete the project?
Louise Wilson: I always try to offer a good project or product, just like in our events. We need sponsorship, but at Central Saint Martins College we try to not do more than two big projects per year such as The Archive Project 1815-2011. We always need the projects to have a high educational component for the students.
Question: In order to carry out The Archive Project 1815-2011, contemporary design has had to look back in history. Were the students eager to see the old garments?
Louise Wilson: The students were very interested and each had a unique vision of the archive which is what a good designer should be like. They liked the diversity they found. Personally I liked the films of the 60s that were completely different from my perception of Pringle.