Thanks to Tod's, Santa Eulalia is inaugurating a new pop-up that contains the Italian firm's 2014 Spring-Summer collection for men.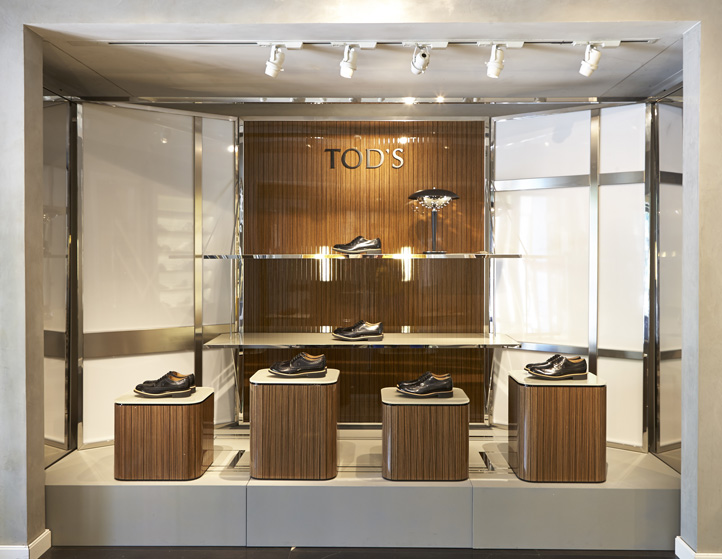 This emblematic house represents understated high quality, luxury and elegance in its extensive collection brimming with hand-made shoes that use the best possible suede and leather, with pride of place going to the iconic Gommino.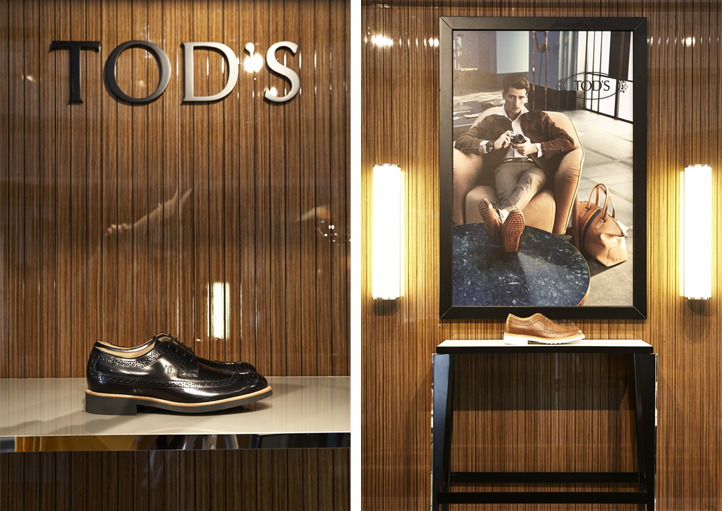 This season Tod's has also concentrated on lace-ups, made in traditionally worked leather and employing methods that preserve the nature of the product, adorned with a traditional, brogue-style perforated detailing, visible seams on the leather welt and an ultra-light rubber sole with gommino studs.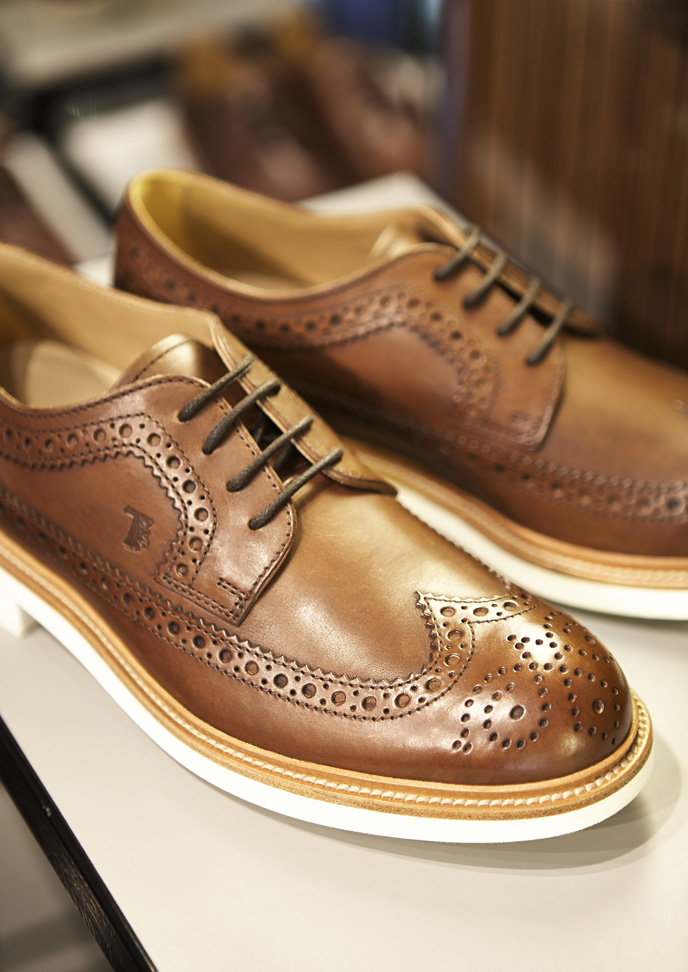 The Gommino was created to meet the needs of those men with a classic taste who, on more informal occasions, prefer to wear chinos and a blazer, as well as those women who want a chic but comfortable shoe for everyday wear. The result is a very light and flat moccasin, traditionally made using the softest of materials (such as suede, leather, crocodile, snake and ostrich skin) and with 133 small rubber spheres on the sole. There are over 100 steps in its production process, ranging from cutting the pieces by hand that are used to make the basic structure up to hand-sewing them all together.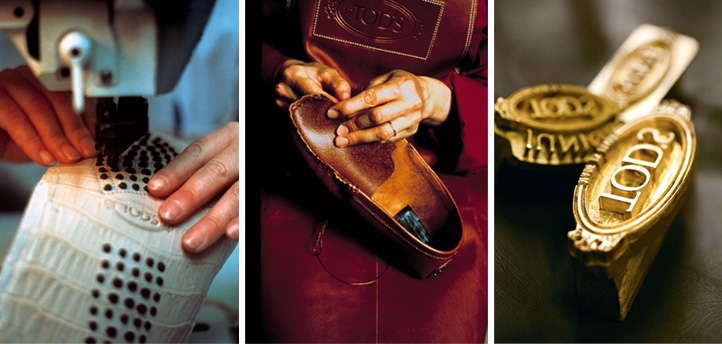 The care and dedication devoted by Tod's in making its shoes is merely a projection of this company's philosophy, whose head offices are located in a spacious, light-filled building that, in addition to the employees, also holds several contemporary works of art, as well as . There are also relaxation zones at its facilities, dedicated exclusively to improving the working atmosphere, as well as a library and gym and even a nursery that looks after the workers' children during the day.
Founded as a small shoe factory in Casette D'Ete (Ascoli Piceno, Italy) early in the 20th century, the company was extensively developed in the 1940s thanks to Dorino Della Valle, father of the group's current Chairman, Diego Della Valle. Fast growth over the last few years has helped to turn this Italian firm into one of the most prestigious and important in the market.
With Tod's, discover real Italian luxury at our pop-up store and in the footwear sections, both for men and women.