A couple of weeks ago I visited the boutique Santa Eulalia and apart from walking around the store to get a better look on the architecture I got to choose the accessories I wanted for a still-life photo shoot. Just when entering I remember seeing a pair of wonderful shoes and I didn't hesitate but chose these shoes from Charlotte Olympia as my central element. From the careful selection of available books I chose "Rose C'est Paris" by Bettina Rheims and Serge Bramly as background in the still-life.I also chose some diaries from the prestigious brand Smythson. The two bags, even though they are clearly different, both belong to the Autumn/ Winter 2011/12 Lanvin collection. Finally, the Lanvin hairpins in neutral and orange shades completed the composition that I created for Santa Eulalia.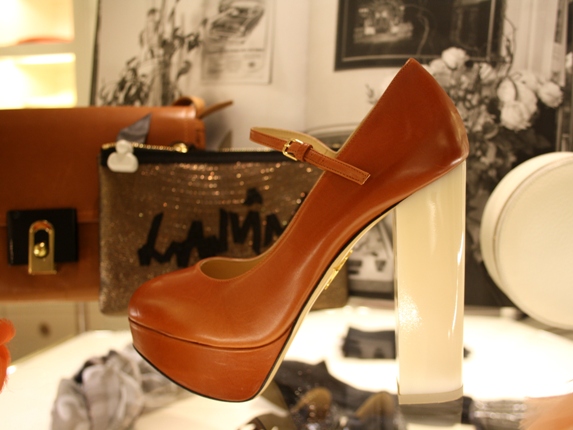 As if this was not enough, I saw the beautiful selection of clothing and tried on some of the garments to create a "look". It had to follow my style but with the quality and exclusivity that the brands at Santa Eulalia are provided. Although not intentionally, Balenciaga ended up being the most used brand. The classic warm cardigan in shades of gray, blue and purple, the elegant coat with lapels in fluorescent pink and the classic blue handbag City belong to the current Balenciaga collection. Finally, a pair of black ankle boots with high heels from Michael Kors completed the outfit.
You can see every detail of my visit at Santa Eulalia in my blog www.missnobody.com.es.
¡I hope you'll enjoy it!