Returning to his roots, Prabal Gurung brings us a beautiful, sexy, strong and self-confident woman this fall/winter 2011-2012 in a collection described by the designer as a challenge, full of contrasts and a symbol of rebellion.
Light clothes with transparencies, creating a glamorous aura for the women wearing them. Long and slender silhouettes, tight at the waist enhancing the body.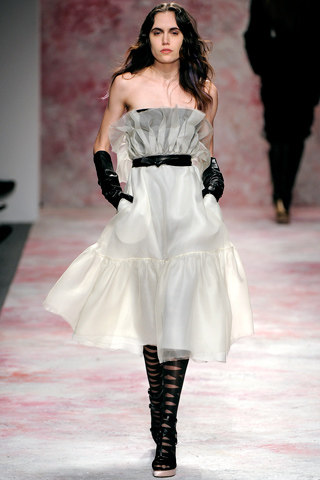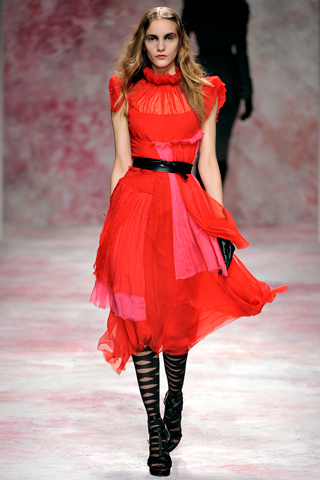 Asymmetric cut or double layer dresses will be the star of the new Prabal Gurung AW 11-12 collection.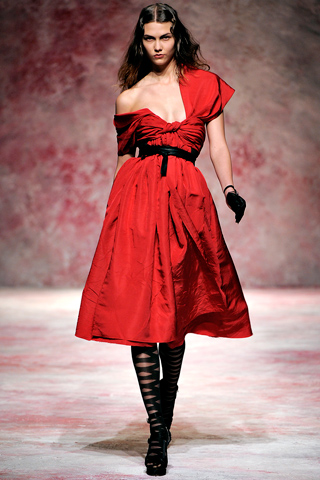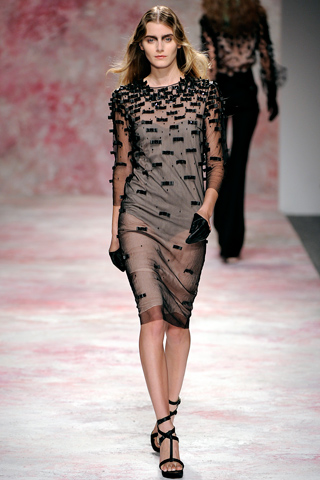 It is an elegant and sophisticated collection that reflects a delicate elegant punk style combined with brief expressions of romance seen in Victorian collars and big bows. The collection is marked by the pure architectural style of the designer but with details that will not go unnoticed, such as leather gloves, vertiginous heels and embroidered transparencies fused with fabrics like silk, leather or cashmere.
As for colours, this season the designer chooses black and white as the foundation of his collection. However, he does not forget the colour of seduction par excellence, red, to enhance the special items.