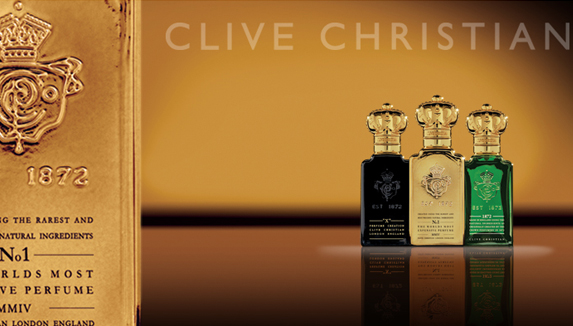 In 1999 the British designer Clive Christian bought The Crown Perfumery. Established in London since 1872, "The Crown" was Queen Victoria's favourite. The company got its name directly from the Queen herself, who allowed them to use her name and crown as symbol of quality and excellence.
Shortly after the acquisition, the brand Clive Christian Perfumes was created. Since then, and following the tradition of the old perfumery, he has produced extraordinary and distinguished fragrances. An example is his first fragrance called Nº1.
"Nº1 for men" by Clive Christian is simply a work of art for our sense of smell and it is the ultimate perfume of the luxury connoisseurs. Made of the most precious and pure ingredients, this perfume symbolizes absolute luxury. It has a base of sandalwood and vetiver oil and a heart of rose, jasmine and ylang ylang. The dominating fragrances are oil of cardamom, lily of the valley and the orchid Vanilla planifolia.