For clothes designer Elsa Schiaparelli, art was always a starting point for creating her collections.
Elsa Schiaparelli was born in Rome in 1890 into a family of intellectuals from Piamonte. From a very early age she started to meet the artists of Italian futurism and their eccentric, restless nature, cultured and charming, led her to travel and discover the avant-garde. Her first vocation was as a writer but her family, after some feeble literary success with a book of erotic poetry, sent her off to London by way of exile in the hope that she would forget her literary impulses.
Throughout her whole life she was surrounded by the greatest creators of her time and the titles of her collections were works of art and irony: "Stop, look and listen, "Music", "Astrology", "Pay and wear" were some of them.  In each collection the designer excelled herself not only in terms of what she created but also in presentation – she would turn fashion shows into incredible works of drama and spectacle, the like of which would not be seen again until Kenzo or Galliano. Her radical nature, expressed through the fabrics, shapes and a lack of inhibition, made her the most admired by the avant-garde and the media.
Her creative career in haute couture began "a bit by chance, a bit from need" and resulted in one of the most important figures of the 1930s and of fashion of all times.
From New York, with a daughter and after her marriage had failed, she moved to Paris in 1924. Her life was bohemian and tough in that city, working as a translator, office worker and film extra. One day her friend, Gabrielle Picabia, put her in touch with Marcel Duchamp and Man Ray and the latter asked her to pose for some photos. That was how she was introduced into the Dadaist circle that moved between Paris and New York. And, finally, Blanche Hays, a lively, rich divorcee who was another friend in the group, asked her to accompany her to Paris.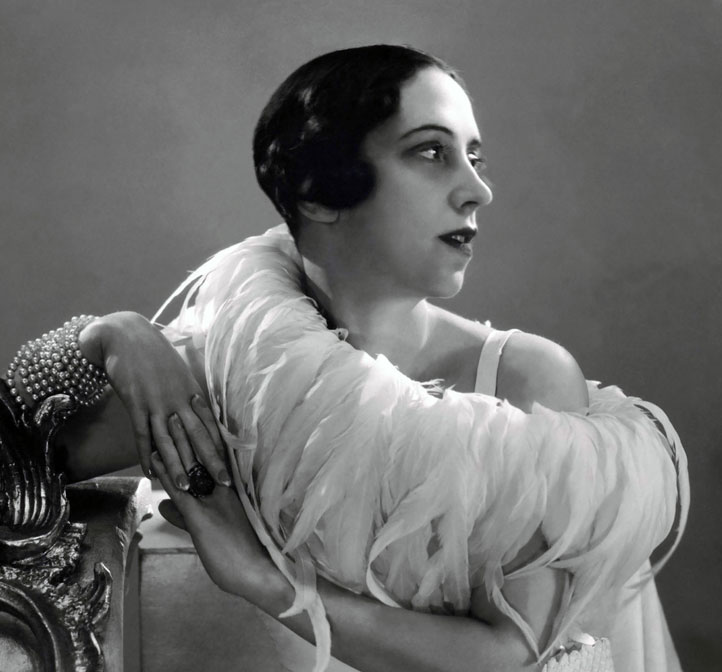 Her meteoric rise began in that city of fashion, after her meeting with Poiret and thanks to the encouragement given by the French designer. After looking in vain for a job in a workshop or boutique, Schiap, as her friends affectionately called her, decided to set up her own business and opened her first store in Paris in 1927. The influence of visual art is clear to see in her creations and her friendships with and influences from the great artists of Cubism and Surrealism are her references.
Her extravagance and creative chutzpah, united with a total lack of respect for convention, plus her particular ability to push things that little bit further, helped her to brilliantly stay ahead of the times. She always managed to grab the wave first.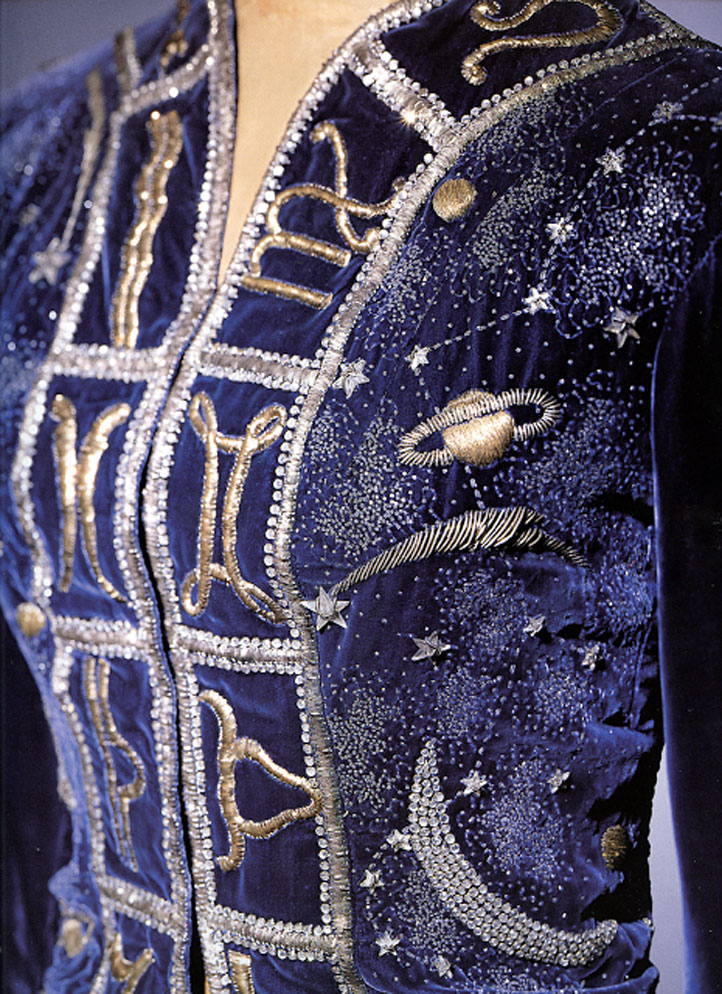 She was a pioneer in many different things; for example, it was her idea to develop collections based on a single theme with spectacular fashion shows, as well as to use materials such as tweed, "écorce d'arbre" fabric (tree bark in relief) and artificial fibres.
Her famous dresses with a hood were an immediate  hit, as well as her frocks with drawings by Dalí and her black and white suit in a "trompe-l'œil" style, and creations so much ahead of their time such as jerseys representing the structure of the human skeleton like an X-ray.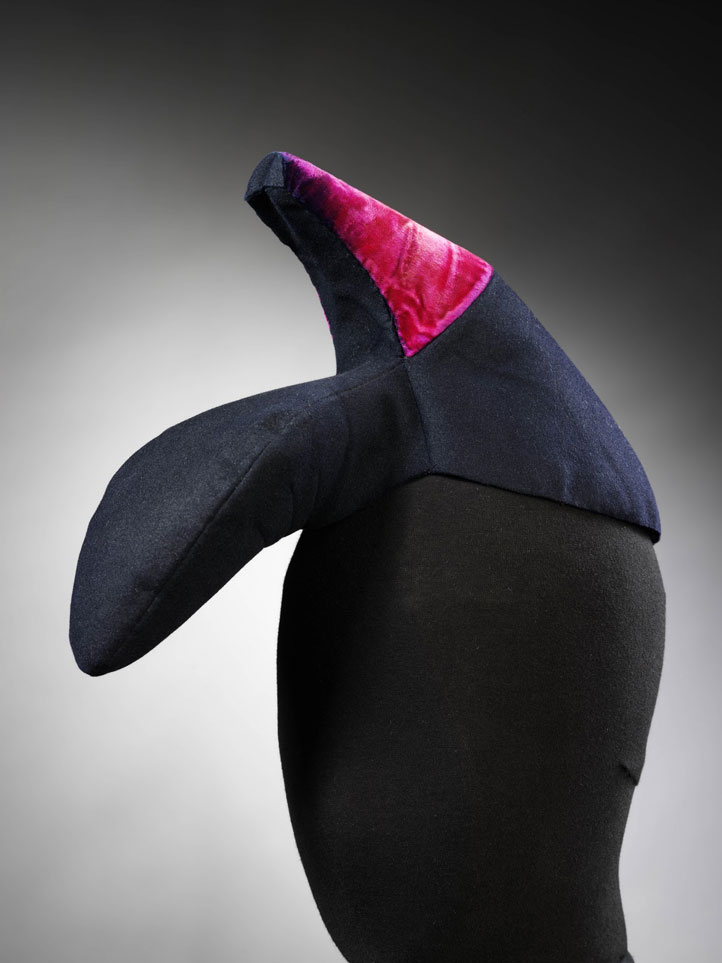 In 1933 she opened another studio in London and, in 1935, moved her Paris workshop to Place Vendôme, where she inaugurated prêt- à -porter clothes and articles ready for sale and use, with a standard size and mass produced. She launched people as talented as Hubert de Givenchy, Pierre Cardin and Philippe Venet but, in 1954, she was forced to succumb to changes in fashion and bankruptcy. In the same year she published her marvellous autobiography: Vida Shocking (the book echoes a revolutionary design, in a strong pink tone, rare for that time). Her life was more like that of an artist than anything else but she always denied that she saw herself as such.
Schiaparelli got married in black. This fact is not trivial; quite the opposite as it highlights the character, brilliance and daring of Madame Schiaparelli.