Peggy Moffitt was the model who changed the style of photography in the 1960s.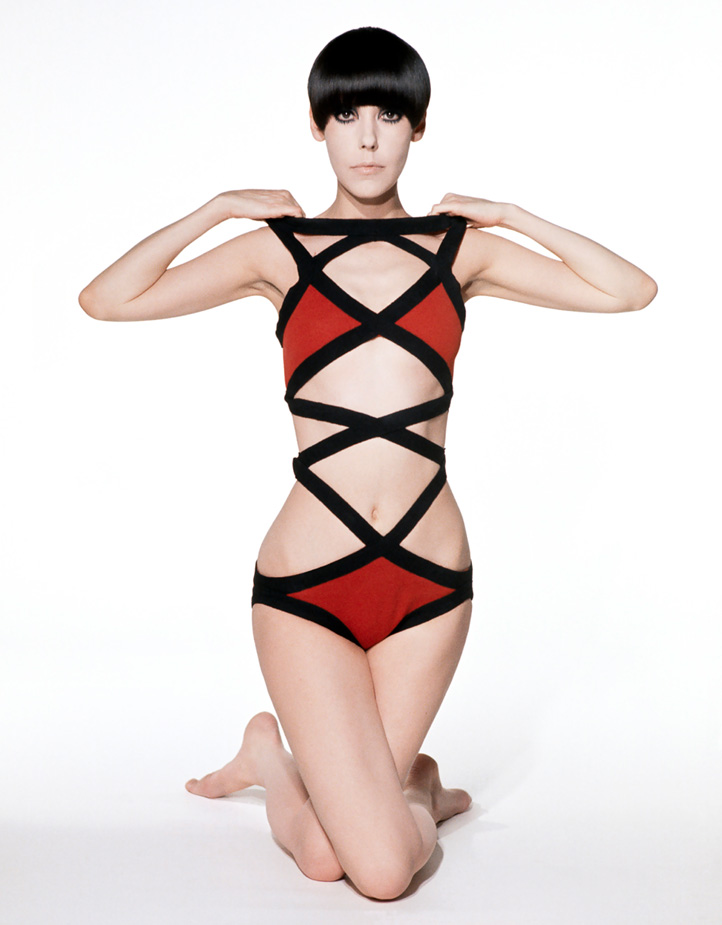 Without doubt she's the pop art of fashion. And the first to pose topless. Officially called the "monokini", this bathing costume appeared for the first time towards the end of 1963 in an article on futurist fashion. At first Moffitt refused to pose but later on she decided it was "a boundless expression of freedom". So she stood on a bathroom rug, soaked in water, and… became the ultimate emblem of the new sexual freedom.
Once America saw it, the orders started rolling in—along with a torrent of hate mail. Her topless shot became the story of the year, with declarations from the Soviets calling it a sign of "capitalist decay" and the Vatican declaring that it "negates moral sense". "I never dreamed it would go beyond the fashion business into sociology" Gernreich said.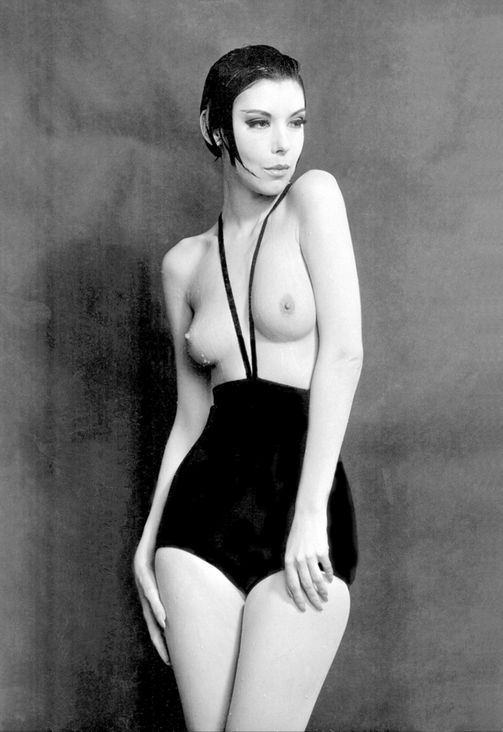 As Gernreich's muse, Moffitt poses made use of almost surrealist characters for her poses. Like her extravagant make-up, these were stylised and extreme. She played for some time in front of the mirror, before arriving at the set, where she acted by adorning an imaginary character.
The great hairdresser, Vidal Sassoon, said "she would get up, shake her hair and dance. Music going, hair swinging, nobody moved like Peggy". Moffitt's wild, swinging ways were captured in several films, including Blow-Up by Michelangelo Antonioni, Qui Êtes-Vous, Polly Maggoo? by William Klein and Basic Black by Claxton, hailed as the first fashion video.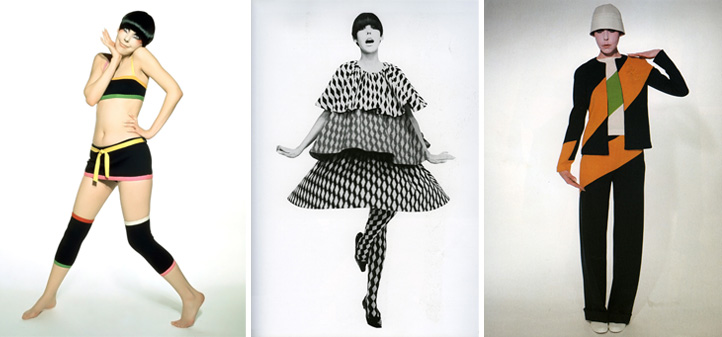 Moffitt always liked to point out that Gernreich's designs were decades ahead of their time and that fashion had reclaimed his style at the start of the new millennium. In 2003, the Japanese designer Rei Kawakubo invited Moffitt to collaborate on the re-release of a range of Gernreich's designs under the Comme des Garçons brand, with great success. As from 2013, Moffitt, who held all legal rights to Gernreich's creations, went to work with investors to relaunch the brand.
Director of the Museum of Contemporary Art in Los Angeles and reputed gallery owner, Jeffrey Deitch, says "Peggy is a true innovator, an extension of the pop art aesthetic… She invented a new approach to modelling". Peggy's different style has its roots in the make-up of the Japanese kabuki, in the movement of the grande dame of American ballet, Martha Graham, and in her experience of modern dance. An exhibition entitled "Total Look" at the MOCA places the model among the art works.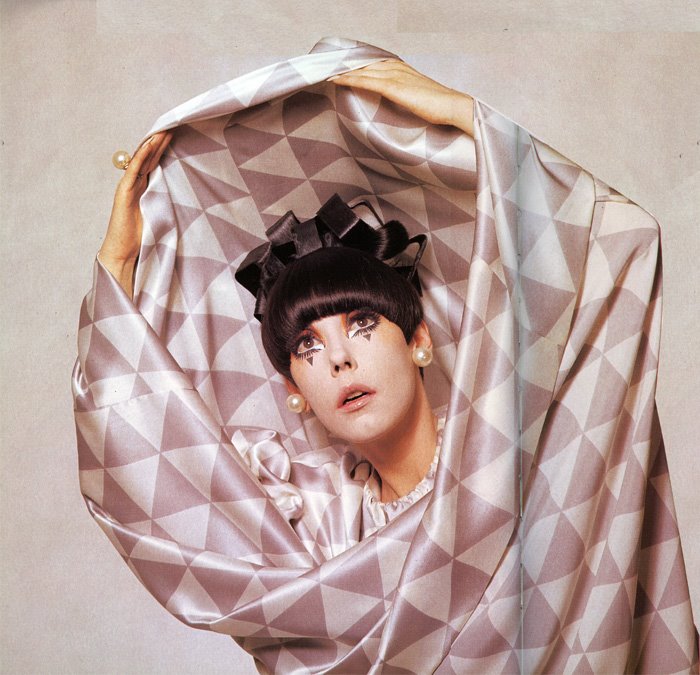 Her mask-like make-up, exaggerated eyelashes and asymmetrical "five point" haircut created by Sassoon represented a radical, extreme form of fashion and went against the elegant and increasingly mannered style of the mid- and late 1960s. Sisters Leigh, Suzy and Dorian represented this elegant, correct style of modelling. Peggy wore red eye shadow, making her eyes look irritated by the cigarette smoke, and would go without make-up in a show of liberated abandon.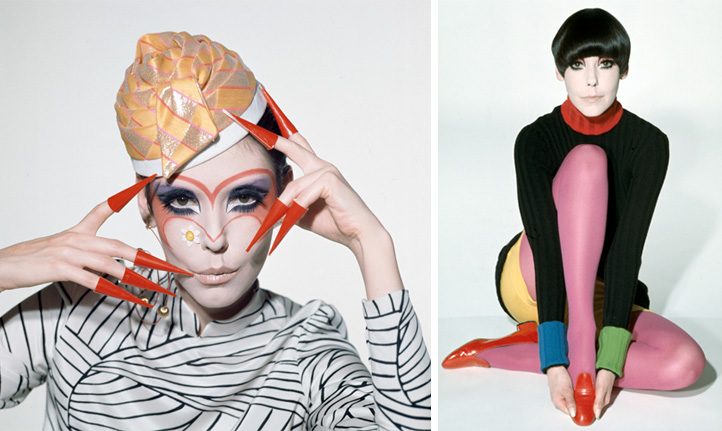 Peggy grew up in California but she was never a healthy, suntanned beach girl. "I used to terrify men" she once said. But more artistically inclined men were attracted to Moffitt like a moth to the flame.
Together with designer Rudi Gernreich and her husband, photographer William Claxton, Moffitt formed part of an inseparable trio. These were the swinging 60s and women's lib was just starting.